The checkout process is often the most important factor in an eCommerce store's success. If it's too complicated, customers are likely to abandon their carts and never come back. But if it's simple and efficient, customers will be more likely to complete their purchases and become loyal shoppers, coming back time and time again.
To help you improve your eCommerce checkout process, here are nine tips for streamlining the experience and ensuring your customers have a smooth journey from start to finish. These tips cover everything from reducing form fields to offering multiple payment options so that you can create an optimized checkout page that meets all of your customer's needs.
Ready? Let's dive right in!
1. Reduce Form Fields
Reducing the number of form fields can significantly reduce your checkout abandonment rate. If you have any unnecessary information, like a customer's middle name or address line 2, consider making it optional instead of mandatory. This will give customers the option to skip over those pieces of information if they don't want to provide them. Additionally, you can save time by auto-filling certain fields based on the customer's address. This will make it easier for customers to complete their orders quickly.
Remember, if this seems overwhelming, you don't have to do it yourself. If you'd like to have someone to guide you through the entire process, you can always consult professionals like Mladen Maksic to help you take your business to new heights. Hiring someone with experience in the niche can save you time and money in the long run.
2. Offer Multiple Payment Options
Having multiple payment options will make it easier for customers to complete their purchases. Offering a variety of payment methods, such as debit cards, credit cards, PayPal, Apple Pay or Google Pay can help you reach more customers and increase your sales.
Make sure to offer options that are secure and have proven track records for reliability. The last thing you want is for customers to be worried about the security of their payments when using your checkout page. Also, always keep an eye out for new and upcoming payment methods, so you can stay ahead of the curve and offer customers the option to use the latest payment solutions.
3. Allow Guest Checkouts
Allowing customers to checkout as a guest, without having to create an account, can help make the checkout process faster and easier. Customers no longer have to worry about forgetting or creating an account before they can complete their purchase. Instead, they can quickly pay for their items and be on their way.
Plus, allowing customers to checkout as a guest gives them the flexibility to decide if they want to create an account later or not. This may encourage more people to come back and shop in your store again, without having to sign up first. People have too many accounts nowadays and they don't want to create more.
4. Make Shipping Options Clear
You should make sure that your shipping options are clear and easy to understand. This will help customers know exactly what to expect when it comes to delivery times and costs. Provide detailed information about each option, like an estimated delivery time and price, so that customers can choose the one that works best for them. If you have any special offers like free shipping or discounted rates for certain locations, make sure to highlight them.
Having a clear and concise shipping page will help customers plan ahead, understand what they're paying for, give them peace of mind and build long-term trust.
5. Offer Coupon Codes and Discounts
Offering coupon codes or discounts can be an effective way to encourage customers to complete their purchases and increase your sales. You can create special codes for certain customers or offer discounts on certain items to encourage people to buy more.
You can also put a discount code field at the beginning of your checkout page, so customers know that they have the option to save money if they enter a valid code. This will give them the incentive to look for codes and make sure they're getting the best deal possible.
Having discounts can be a great way to attract customers and boost your sales. Just make sure you're offering discounts that are reasonable so you don't end up losing money in the process.
6. Have a Mobile-Friendly Checkout Page
Nowadays, more and more people are using their mobile devices to shop online. So it's important to make sure that your checkout page is optimized for mobile devices.
Having a mobile-friendly checkout page will make it easier for customers to purchase items directly from their smartphones or tablets. Make sure the buttons and fields are easy to click on, and that all the necessary information is clearly visible. Optimizing your checkout page for mobile devices can help increase conversions and make it easier for customers to complete their purchases.
7. Display Updated Purchase Totals
Customers want to know exactly how much they're spending before they complete their purchase. Make sure you have a "Purchase Total" section, so customers can easily see the updated prices after applying discounts or selecting different shipping options.
Having an accurate and updated purchase total will help reduce confusion and make it easier for customers to complete their orders.
8. Have a Clear Return Policy
Having a clear return policy is important for any online store. Customers want to know what their options are if they're not satisfied with their purchase, so make sure you have a detailed and easy-to-understand returns page.
This will help reduce customer anxiety and encourage them to make a purchase. It also shows that you value customer satisfaction and are willing to go above and beyond to keep them happy.
9. Test Your Checkout Process Regularly
Finally, it's important to test your checkout process regularly to make sure everything is working properly. Run frequent tests on different devices and browsers, so you can catch any issues early on and make the necessary changes.
Testing your checkout process will help reduce errors or glitches that could lead to customer frustration or abandoned carts. It's also a great way to identify areas of improvement and optimize your checkout experience for better conversions. Making sure you have a smooth and efficient checkout process is essential if you want to keep customers coming back and increase your sales.
Create a Premium Shopping Experience for Your Customers
Creating a smooth and efficient checkout process is essential if you want to increase your online sales. With these 9 tips, we hope you're now better equipped to optimize the customer experience on your website and improve conversions.
From offering coupon codes and discounts to displaying updated purchase totals, there are plenty of ways to make sure customers have a positive shopping experience with your eCommerce store. Don't forget that it's also important to test your checkout process regularly so you can catch any issues early on and keep customers happy.
By taking the time to create an optimized checkout page, you'll be well on your way toward boosting eCommerce revenue for your business.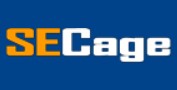 The Search Engine Cage team is on a mission to educate entrepreneurs. We make things easier for the small business owner, by writing articles that help them to understand SEO and Digital Marketing.