Online advertising is now essential in today's highly competitive economy. On the other hand, it's easy to get lost in the maze of digital marketing platforms and methods available. Only some businesses can benefit from the strategies used by others.
To choose the best digital marketing strategy, you need to know as much as possible about your products and target audience as much as possible.
Many wonders, "How can we market and scale effectively on a tight budget?" Where in the sales funnel should your money be put, if any? Choosing how and where to spend limited marketing dollars can take time and effort.
In most cases, a comprehensive strategy can achieve the best long-term results. However, other methods, like television advertising, are too expensive and impractical for smaller businesses. You must use the most important digital marketing program to do well in digital marketing.
Small businesses should invest in these web marketing strategies:
1. PR/Earned media
Credible third parties praising you are invaluable. Press stories and earned media build trust and help you reach more people. This category includes influencers and bloggers who can promote your company to their followers. Stunts can also attract media attention.
2. Content Marketing
Content that keeps your target audience interested and builds trust could help you find new leads. You can also improve your close rate by building your brand, responding to client questions, and giving them reasons to choose you. Use articles, infographics, eBooks, and videos to show your knowledge, uniqueness, and brand values to attract potential customers and help them buy.
3. Affiliate marketing
If you work together to build your brands, you may reach more customers and improve your marketing. Start with freebies. Sharing email lists, blogging, bundling products, or co-branding campaigns, ads, and sponsorships can benefit both parties.
4. Social media optimization
Having your social channels lets you manage your message, communicate updates, and establish a community around your brand, company, and product. Social media is free for user-generated content, feedback, and customer service. Having a presence on social media helps increase conversion rates because customers look at reviews and trust what they read on social media.
5. Search engine optimization
SEO is a marketing strategy. Make your content visible on Google, Yahoo, and Bing. Search engines need more than well-researched, authored, and optimized content. Digital marketing material requires keyword optimization. Google ranks websites on the first page and in the first position using over 200 characteristics.
SEO is a long-term digital marketing technique that takes 6–12 months to show benefits. Search engine optimization strategies are not cheaper than paid advertising because Google doesn't charge you to rank organically. SEO campaigns that are in-depth and cover a lot of ground are expensive because they need trained workers, expensive SEO tools, and content creation.
6. Email Marketing
Your email list should contain people interested in your company or product. You can persuade this group to buy without spending more on marketing if you divide them into groups based on their characteristics and send them emails with relevant content and offers at the right time in their customer journey.
7. Affiliate Programs
Affiliates boost sales without incurring high advertising costs. Affiliates are appropriately encouraged to market your products or services since they only get paid if they succeed. You can pay influencers and content producers and review or coupon sites for traffic, leads, or sales.
8. Referral Marketing
Having happy customers is one of the fastest, easiest, and cheapest ways to grow. Remind customers to share their experiences and incentivize them to bring in new business. You'll obtain qualified leads at a lower cost than if you found them yourself.
9. PPC
PPC marketing gets you seen faster. PPC ads boost brand awareness and product sales quickly. Google PPC ad campaigns can help you start your online marketing and provide information about client acquisition keyword phrases that will help your SEO in the long run. PPC campaigns need goals and metrics like any other marketing channel.
10. Mobile Marketing
"Mobile marketing" refers to advertising and promoting goods and services using mobile devices.
Google says that mobile marketing is vital for every business to succeed because more and more people use their phones to connect to the internet. Today, individuals complete the entire customer journey on their mobile devices.
Your site needs to be mobile-friendly. Small businesses of all sizes owe it to their customers to ensure that their websites are easy to use on mobile devices. But you need to make your site mobile-friendly as well as desktop-friendly.
Bonus tip: Go Global
Try selling across boundaries. It's an excellent strategy to grow your consumer base and revenue. Your tiny business can gain recognition by reaching global clients. Start selling worldwide now!
Final verdict
Before now, it took much work for startups to gain access to sophisticated advertising tools. However, the rise of SaaS has given such companies newfound strength.
You no longer have to pay a big sum upfront. Instead, you can sign up for monthly or annual plans that spread out your payments and give you more flexibility with your money to meet your changing needs.
In the end, it matters little if your firm is small or if you have a limited budget. As we discussed, the key to a successful web marketing for small businesses is to think outside the box.
Identify the best digital marketing platform for your company and get organized! You'll succeed more if you take the time to learn about your target demographic and master these communication methods.
Independent of your chosen area of specialization, digital marketers have a bright future ahead of them in the job market through at least 2023.
Simplilearn online learning platform, helps digital marketers acquire master's degrees in marketing to help them stand out in a crowded employment market. Digital marketers' jobs are becoming increasingly important as businesses of all sizes and fields try to reach their target customers through strategic marketing.
Check out digital marketing courses in Delhi.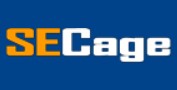 The Search Engine Cage team is on a mission to educate entrepreneurs. We make things easier for the small business owner, by writing articles that help them to understand SEO and Digital Marketing.