Writing SEO-friendly content is a must-have task for every writer to be successful in the field. It is because an article or blog will not get ranked if it is not original and unique.
Have you ever noticed how Google decides the ranking of a webpage or blog? It is because of SEO optimization of the content that has been published through a particular webpage.
Factors to Consider while Writing SEO-friendly content
An SEO writer has to keep multiple factors in their mind. A minor mistake can leave a harmful impact on the optimization of the content that will never let you get ranked in the SERPs.
Some of those factors include:
Short sentences & paragraphs
Higher readability
Unique content
Compelling headings
Proper flow and connectivity
If you are working as a writer, you should follow these steps. No doubt, you can fulfill the requirements of many of these factors. But it is hard to be unique and write plagiarism-free content when you have multiple pages to compare with.
According to statistics, around 7 million blogs are published daily on the internet. Due to this, many writers are using rephrasing tools to keep their work unique.
Do you know, this tool can also help you in writing SEO-optimized content? In the following lines, we are going to show you how you can use such a tool for writing SEO-friendly content. Let's get started and explore the following sections.
How to Write SEO-Friendly Content Using a Paraphraser?
Almost, every writer knows that a paraphrasing tool can be used to paraphrase online to make content unique. But only limited writers know that it can also be used for writing SEO-optimized content.
For all those writers who are unaware of this process, we are here to let you understand it. In this section, we are going to show you how to use a paraphraser for writing optimized content.
Adjust Readability
As mentioned above, readable content is one of the most important factors to consider when it comes to SEO writing. While you are trying to write on any given topic, you might be choosing difficult terms.
It is possible that you are using such words that can't be understandable by a common person. In such a case, it will lower the readability, which can, in turn, harm the optimization of your content.
By using a paraphrasing tool, you can easily resolve this problem. You can easily replace the difficult words in your content with simpler alternatives.
Change Sentence Voice
Excessive use of passive voice that makes the content difficult to read can be bad for the SEO optimization of your content.
If you are also using excessive passive voice and want to resolve this problem, a paraphraser can help you. It enables you to change the sentence structure, which helps in changing the voice as well.
Shorten Your Sentences with a Paraphraser
Writing short sentences will make your content readable and give a clear meaning to the reader. Are you writing long sentences? Have you ever noticed such sentences make your work confusing?
If yes and you want to resolve this problem, a paraphraser can also be a useful tool. You can use this tool to write short sentences. Such a tool can also replace multiple words with a single word or in a short phrase.
As a result, your sentences will automatically become shorter than the original ones. So, you can say that you can use this tool to write SEO-friendly content by shortening the sentences.
Make Your Content Unique
As we have mentioned earlier that writing unique content has become hard as well as it is compulsory for ranking a website. You can use a paraphrasing tool to accomplish this task to keep your writing SEO-friendly.
The tool can replace the original words with new ones without changing the meanings. As a result, you will get a plagiarism-free text within a few seconds. In this regard, we can say that a paraphrasing tool can help in resolving the plagiarism problem.
Final Words
By following the above tips while using a paraphrasing tool, you can make your content SEO-optimized easily. The above-mentioned factors are considered the backbone of this type of writing.
We have properly discussed how this tool can be helpful that will help you in following the process to do this. You only have to keep focused while using a paraphraser and follow the above-mentioned process step by step.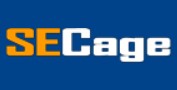 The Search Engine Cage team is on a mission to educate entrepreneurs. We make things easier for the small business owner, by writing articles that help them to understand SEO and Digital Marketing.