Content creation for marketing and sales that is aimed at increasing conversions and sales is known as copywriting. Emails, websites, ads, and catalogs are just a few examples. The person tasked with creating the "copy" is known as a copywriter.
Are you able to persuade your intended audience with the persuasiveness of your written words? When it comes to blogging, can you make your reader want to do whatever you say?
There are a number of talents that are required to be a successful copywriter.
Knowing that your content can impact a company's marketing strategy by growing conversions and your customer base is critical.
Are you interested in learning more about copywriting and how it may help your brand succeed? If that's the case, then you'll want to check out this comprehensive tutorial!
What does the term "copywriting" imply?
The goal of copywriting is to persuade the reader to do a specific action.
Writing "copy" (the content) with a persuasive bent and incorporating hooks to pique the interest of the reader is essential if the copywriter hopes to create leads and sales.
Anyone, however, who believes that this idea is novel is erroneous.
Ad Copywriting Vs. Copywriting: The Difference
Writing for long-term sales processes like Inbound Marketing makes more sense from a practical standpoint than for short-term campaigns. As a marketing tool, advertising writing hasn't changed much over time.
But this does not imply a complete separation between the two domains of study. Advertising writing gave birth to copywriting, and many of the skills it uses now were developed by well-known advertisers of the past.
Due to their different styles and methods, the two genres of writing work best when combined.
Co-Creation Is The Primary Purpose Of Copywriting
CTAs are an important part of any piece of writing since they indicate to customers where they should go next in their buyer's journey, whether it's to sign up for a subscription, download in-depth information or just read another article on the blog in accordance with the strategy that was developed.
That's why copywriters use this method to persuade and attract website or blog visitors' attention and persuade them to follow the directions that are offered.
In order to make it evident that their product is the greatest option for the customer's needs, this professional educates and instructs them about it.
As a result, a wide range of high-quality content is created including blog entries and infographics.
Are Copywriting And Content Marketing Mutually Exclusive?
Content Marketing, like copywriting, is an age-old practice that has taken on a new identity thanks to the widespread adoption of marketing tactics over the internet.
While describing the notion of copywriting in earlier parts, it was said that it is all about converting readers into customers. Due to its importance in the adoption of content marketing by a firm, you must keep in mind the following.
What Exactly Is Content Marketing?
Using Information Marketing, a company hopes to reach its target audience by creating and distributing valuable content that is tailored to their interests and needs.
Long-term relationships allow you to expand your company's client and potential customer base while also delivering high-quality content that appeals to your target demographic.
To put it another way, Content Marketing replaces the old intrusive advertising with true educational content.
The company's authority and brand image are enhanced as a result of this strategy, which also helps establish a company as a market leader. This attracts new customers and boosts sales.
With Content Marketing, Copywriting plays an important part.
Since the copywriter doesn't always aim to close the deal, this "craft of selling" can't be summed up simply by promoting a completed product.
The aim is to extend the customer experience through a process—the sales funnel—and to bring your audience, step by step, through strategically produced content to their eventual destination, which in this case is conversion.
To be effective, a content marketing plan must have a strong copywriting component, which inspires readers to take action and engages them in the content.
In both copywriting and content marketing, it's crucial to know your audience inside and out. So it is possible to pull the reader and their own personal universe into the story and resolve their doubts in the most effective manner.
Copywriting Strategy: How Do You Come Up With One?
If you want your reader to become a customer, you need to write well, but that isn't enough.
There are three basic rules to follow when creating content for digital marketing, regardless of the medium (text, micro text, video, podcast, or email):
Motivate and enthuse the audience;
Establish a connection with the brand
Promote the goods or service by enticing the reader to take action.
If you want to write content that benefits both you and your reader, you need to keep these guidelines in mind when developing a copywriting strategy. Here are the most significant ones!
Research
It's not a coincidence that a blog becomes a go-to source for information on a certain topic. It can only succeed if the material is amazing and truly meets the demands of the audience.
As a result, producing the finest possible content, i.e., one that is truly relevant to the persona and capable of entertaining and educating them, requires much research and devotion.
Goal
Be wary of the idea that posts should be published indiscriminately. The customer's path through the sales funnel should be established in advance.
In order to help you on your path, the editorial calendar is commonly used. You'll be able to use holidays and anniversaries to your advantage when publishing content and launching promotions.
Remember that if your firm decides to use a marketing automation provider, this data will also be critical.
Exclusivity
It's pointless to keep making the same thing. You won't be able to draw your persona to your website or blog if it merely provides the same fundamental material that can be found elsewhere in your industry.
When it comes to copywriting, one of the most important components is exclusivity.
Take time to think outside the box, do your homework, and make sure the information you're providing is fresh and useful to your target audience.
Optimization
Later, you'll learn the link between SEO (Search Engine Optimization) and copywriting.
In order to ensure that your website ranks high in Google search results—or any other search engine—and is found by users, you should already be aware of the importance of SEO.
Analytics
Your effort doesn't cease when the piece is published, just like your relationship with the consumer doesn't end when the deal is closed.
Follow the data closely, evaluate if the content is working effectively, verify which methods should be exploited, and identify those that need to be avoided.
In order to make the best selections for your website or blog, you must analyze your findings.
Identify who you're trying to reach
Once again, you need to know who you're writing for in order to get the hits you desire.
Create a persona first. Using real data, we've created this persona to reflect your ideal customer.
To get a sense of how these people think and act, you need to know their age, gender, occupation, interests, hobbies, and any other relevant information.
So, in this way, you can develop content that is targeted toward potential clients, and that is crafted in a way based on their reality, boosting the likelihood of a sale being made.
Choose your words and your tone carefully
In terms of approach, it's critical to decide on the voice and vocabulary you'll use in your writing.
Once you've established your identity, the rest of the project will go much more smoothly.
Create attention-grabbing titles
Because it's your reader's initial introduction to your content, the title is also an important ranking factor for search engines.
There are numerous title formats: it can start with numbers, suggest a question, describe the issue, and then make a call, or provide a provocation, among many other approaches.
If you want your content to look complete in search results, you need to make sure your subject line is direct—that is, it needs to be crystal obvious as to how the content solves a problem or offers a solution.
Aim to establish a rapport with the reader
To build a trusting relationship with a potential consumer, you must first build a rapport with them.
If you want your reader to believe that you wrote it just for them, identify the tactics you should use while planning a piece of content.
Instead of just selling your product or service, you'll demonstrate to your blog's audience that you have exactly what they need by providing them with useful and in-depth information.
Action verbs are the best way to describe what you're doing.
How can a writer elicit a sense of urgency in their audience? Or the fear that they would miss out on a once-in-a-lifetime opportunity if they don't follow your lead?
It's important to keep in mind that the primary purpose of copywriting is to persuade the reader to do the action that you specify.
For the reader to understand the message, it is recommended that you utilize verbs in the imperative primarily in your title, subheadings, and CTA.
Compare and contrast
When it comes to expressing concepts, analogies and metaphors have been employed by humans for millennia.
To begin with, people are more open to known information. Understanding something that is already known or suggested requires far more effort than understanding something completely new.
In addition, our brain creates new connections between the memories of others in order to create new memories of its own. It's a lot easier to get your point though when you use a notion the reader is already familiar with and link it to the central idea you're trying to convey.
You should avoid making direct comparisons with the competitors, especially if your product or service is less expensive than theirs. Additionally, this type of behavior is viewed as unethical and suspicious by the general public.
Conclusions
When it comes to copywriting, it's not enough to just explain what you do. To help your customers connect with your brand's story through clever copywriting and effective content marketing is the goal. You are here because you need to communicate successfully yet suffer from average-joe authors. It appears that you've arrived at the right location.
When it comes to content generation, MediaOne has a long history of success. MediaOne Singapore copies have connected people and produced millions for our diverse array of clients. MediaOne doesn't only write brilliant sales copy at MediaOne; they also help companies communicate successfully, whether it's a message for customers or a technical document.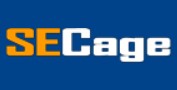 The Search Engine Cage team is on a mission to educate entrepreneurs. We make things easier for the small business owner, by writing articles that help them to understand SEO and Digital Marketing.