Millions of people around the world want to understand what SEO is – search engine optimization. The core question is how it works? So, to get the answer they visit the internet and are bombarded with tons of videos, guides, and other content. Next, they forget about the question, and move on to searching for something like what is SEO marketing? How to apply SEO to my business? And so on… They might get the strategies to use SEO in business, yet most of them won't ever get to know about what SEO is and how it works?
If you ask a marketer about SEO, chances are they will tell you about its meaning and then how important it is to optimize it.
Yet, it would be just about scratching the topic. The benefit of knowledge about what SEO is and how it works would help you in the long-term. It will improve your business/ brand visibility in search engine ranking.
So, without wasting any more words, let's try to cover every aspect of search engine optimization. Caution, this is a long post. So, take up a cup of coffee, play some music in the background, and keep a pen and paper handy. This will help you to note down special points and key terms in SEO.
Here we go…
Let's get over with definition first: SEO stands for Search Engine Optimization. It is a process to bring more organic traffic on your website. Organic traffic is also known as unpaid traffic. In short! SEO involves making special changes in your website design and to craft content which solves a user's problem. You do this correctly and the search engine will display your website as a top result.
Moving on to another important aspect named as SEO marketing. It is a complex thing to understand because it involves many underlying factors. Yet, once you get a hold on the concept the rest is pretty easy. Now, all the search engines want that they should be the one to provide the best service to the users. This would mean delivery results that are up to standards and hit the problems of searchers. To do this, search engines initiate the process of crawling.
Crawling is done to better understand the website. What is it about? How is it structured? What is the content? Etc. Those are some of the questions a crawler would ask if it was a person. In reality, also, the things are somewhat similar, the search engine crawls a website to deliver more relevant results. Somewhat similar to crawling is the process of scanning. Search Engine scans a website to determine how easy it is to navigate and read, in other words, how user-friendly the website is. With these results, a search engine puts a ranking to a web page. Note: there are a couple of other factors as well.
Search engine optimization goes through heavy lifting just to ensure that only relevant and correct content is displayed in front of the user. Moreover, it also ensures that the content reaches to the right people. Therefore, optimization is necessary.
What are the benefits of implementing search engine optimization?
There are many benefits to implement search engine optimization for your brand/business. By improving your SEO, you expand your horizon on the search engine. In other words, you can improve your visibility, create better engagements, and gain more potential customers. Together with effective SEO-focused content, chances are you can bring a lot more organic traffic.
When it comes to adjusting website and content some factors need to be considered. The factors can be further divided into on-page factors and off-page factors.
Content and Content Marketing
Content! Content! Content! Isn't it all about content? Before we jump to factors, let's clear the air about content. Effective and relevant content is attracting everyone. Search engines help to increase interaction with visitors. That is why they emphasize on making SEO-based content. So that content can add more value to the happy process, in other words, so that content can add value in ranking pages higher.
Furthermore, engaging content can get you more likes, comments, and share in comparison to stale content. So, if you are a content writer then spend some time on research, and craft quality content. That's how you would get more sales! That being said, the secret of making content is by balancing between the interest of search engines and human visitors.
A list of common content types:
Articles
E-books
How-to guides
Infographics
Video content and podcast
Tutorial and walkthrough
Unboxing
Creating content is easy, and making it SEO-based is done by adding relevant keywords and phrases. The keywords and phrases come handy while making a problem-solving piece of content. However, you can also use keywords and phrases to freshen up old content. You can rewrite old content with new keywords and make them more impactful!
Yes! Content creating takes time and resources. It pays off in the end. Believe it or not! Search engines love content, especially the one which adds value to customer needs and solves their unique problems. Are you here to learn about how to write content? Start by making a blog, and craft some attractive social media posts. That's a good start. Later you can work your way to various media formats.
Optimizing On-Page SEO
One of the key elements playing a role in taking website ranking to the next level is called on-page SEO optimization. It's a process, an on-going task which contributes to too many other factors like page authority. The best part of knowing and performing on-page SEO optimization is that you have complete control over it. In other words, you can improve on it over some time and follow it on your entire project.
On-page SEO optimization includes content optimization and it reaches to a deeper level in HTML. Let's cover some of the basic yet most important on-page SEO factors. They are commonly used as a standard practice in on-page SEO optimization. Here in the list some of the optimization factors are commonly used, there are a few rare optimization factors as well.
Title Tags: Firstly, the title of each page is optimized, so those search engines can easily get to know what's in it.
Meta Description: Meta description on the website offers a bit more insight into the search engine. It's like understanding the perspective of the users, and it can include keywords.
Subheading: Making content-easier read aka readability is an improving factor for your SEO. You can use a variety of heading for example H1, H2, and H3 tags. This way you can help search engines to understand the structure of the content.
Internal Links: Internal links or as it commonly as hyperlinks also help search engines to grab a better understanding of a web page. This is especially helpful for brand/business working in products or service-based industries.
Image Optimization: Sometimes image optimization is left out. It's not only the content that should be optimized but images as well. Since, nowadays, there are different kinds of screen sizes on which a customer will see the advertising of products and services. That's why image optimization is necessary.
Duplicity: One of the most impactful factors that can positively influence your ranking is fresh content. – Or negatively, in case the content is duplicated. Putting up duplicate content or similar content around all pages can cause a dip in your website ranking. So, avoid it.
Optimizing Off-Page SEO
We have covered the on-page SEO factors, yet there are other factors to be taken care of as well. These factors fall under the category of off-page SEO. For most of you might not have direct control over it. That being said, you can always improve your chances of having these factors work for your brand/business and not against you. A few of them are listed below. It might give you a fair idea about the whole off-page SEO optimization.
Trust and Authority: Nowadays, it is increasingly becoming an important factor in ranking. Yet, it is often the most overlooked factor as well. Believe it or not! Google also determines it, whether you have a legitimate site or not! So it's always better to improve on trust and authority. There are a couple of ways to do it, for example by building quality backlinks and staying consistent.
Linking: Another most popular way to build off-page SEO is through the process called backlinking. Creating backlinking needs all your focus and attention because there are so many spamming sites. The links with spammy sites get banned from the search engine for good. To overcome this, many brands/ businesses take out time and reach out to an influencer. Overall this process might be time taking yet the result is high-quality links.
Social Signals: Have you noticed there is some particularity about social media advertisements. They are creative and offer a different perspective in comparison to advertisements on television. It's because they are based on factors like social signals aka like and shares. Considering social signals is a way to boost your SEO and it can be done with help of influencers.
Black Hat vs. White Hat SEO
A slowly decaying industry of Black Hat SEO has taught brands/businesses many important lessons. Without giving time to understand the two very different processes you cannot completely understand the working of SEO. Black Hat and White Hat are two approaches taken by digital firms/companies for optimizing their websites.
On one hand, some SEO organizations are only interested in getting on top quickly. It's kind of a shortcut you take to make money and it involves Black Hat SEO. In this approach, the webpages are often difficult to read. They can look like big spam. This website ranks more quickly and once the search engine identifies them – they are simply banned. Using this approach decreases your chance to build some time for the long-run. It's more right get-there-quick and gets rich.
On the other hand, the White Hat SEO approach is more about optimizing web pages for better results. It's a long-term process and it's also time taking. The focus of White Hat SEO is the human audience, website performance, and readability. To achieve amazing results in this SEO approach you need the best content and a good content marketing strategy.
Learning about SEO and how it works would help anyone looking to step into this field. By reading this post you have improved your SEO understanding and implementation skills. If you are seeking to hire an SEO marketing agency or need to understand SEO better chances are you will get it on Search Engine Cage – it's worth a visit!
That being said, SEO is a time taking process. If you need some fast acting and quick result-oriented process – then try PPC. That's for you!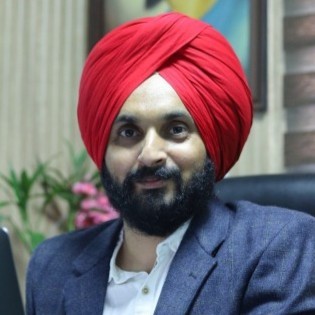 Mandeep Singh, the founder of SEO Discovery, the leading digital marketing company is an experienced campaigner in the field of SEO marketing and the arena of digital selling.