WooCommerce is the best e-commerce plugin. The plugin warrants its own annual conference and powers 37% of all e-commerce sites. 
It is incredibly versatile as it supports many business models. WooCommerce has lots of options for your online business. The plugin enables you to modify your website and reach the preferred audience. Besides this, you can have WooCommerce support from the best team.
Before knowing everything about WooCommerce, let's understand what WooCommerce is.
What is WooCommerce?
WooCommerce is defined as an e-commerce plugin for a WordPress website. It aids in creating, handling, and running online stores. The plugin provides various levels of resilience. It offers crucial features like secure payment processing, inventory control, etc.
It acts as an e-commerce toolbox that supports you to trade anything online. The plugin is completely free to turn your website into professional e-commerce stores.
WooCommerce is seamlessly integrated with WordPress. It has tons of free and paid themes & plugins that enable you to extend your store.
Why should you use WooCommerce?
WooCommerce is a well-known way to build an online store. The plugin is widely used due to its integration with WordPress. The other reasons you should use WooCommerce are as follows-
Open-Source
Any developer can modify, audit, or extend the code through WooCommerce. 
Flexible
You can use WooCommerce to add all sorts of functions to your website without any coding skills.
Beneficial for beginners
The plugin doesn't require you to be a proficient developer to build an online store. It will fully support you if you are a beginner.
Secure
WooCommerce is secure, responsive, and workable on all devices.
What are the benefits of using WooCommerce?
1. Modular framework
WooCommerce has a modular framework. Similar to WordPress, it has a rich set of features that you can extend by adding plugins.
The plugin benefits the retailers twice, that is:
They get hundreds of extensions for e-commerce, and
The retailers can access thousands of WP themes and plugins.
The modular system helps in creating a community of developers. These developers build plugins to add specific functions for WordPress and WooCommerce.
2. Enables you to sell anything
Thinking about what to answer if someone asks you "What is WooCommerce"? Simply reply, it is an eCommerce plugin through which you can sell anything online. 
You can develop a website to sell any sort of product. With WooCommerce, you can trade products via WooCommerce drop shipping. You can create and trade online products with the plugin.
3. Scalable and flexible
Is it possible to improve the functions of WooCommerce stores? Yes, you can improve it. You will have to use the extensions or plugins that are accessible in both premium and free packages.
These plugins will enable you to customize your e-commerce store.
4. Includes Powerful Analytics
What if someone questions you about "How does WooCommerce work?."
Don't think, just say "Analytics".
It has built-in analytics that enables you to know about customers. You can analyze better whether the customers are getting engaged with your products and store. 
WooCommerce has a broad set of analytics. They display easy-to-use and simple interfaces. You can integrate WooCommerce with other analytics services by using extensions.
5. Provides top-rated content management
Content is a crucial component of e-commerce marketing, SEO, and sales optimization. WooCommerce and WordPress jointly provide a wide variety of options to manage the content. It includes email marketing, blogging, product description, etc.
WooCommerce SEO plugins such as Yoast enable the retailer to optimize their content for search.
6. Product option
WooCommerce has a feature to manage inventory. It helps to notify the customer whether the product is out of stock or not. It enables the visitor to see how the product works or looks. They can read descriptions and may see product videos.
WooCommerce enables you to modify each product list. You can include endless products in your digital store. The plugin allows you to add unlimited types of products and variations as well.
7. Price of WooCommerce
Price is a primary factor when a new merchant selects a platform. The e-commerce applications offer a wide range of prices. It is from free to a thousand dollars per year.
Thus, we recommend you to choose WooCommerce as it is free to use. Any business can use it without any charges.
8. WooCommerce plugins
There are some must-have WooCommerce plugins that can help you to optimize your store. They are as follows-
Cart flows
Yoast SEO
Sendinblue, etc.
How WooCommerce lead in Marketing and Search Engine Optimization?
WooCommerce influences the power of WordPress SEO. It helps potential customers to know what your brand is all about. It has the following features for SEO and marketing:
WordPress SEO
The WooCommerce shop-fronts get an important SEO boost. It is because WooCommerce runs on WordPress and provides baked-in SEO options for e-commerce stores. 
Reviews
A user can enable product reviews to encourage online sales from the WooCommerce dashboard. They can enable reviews from valid customers only.
Discounts and Coupons-
You can apply coupons and discount codes without reducing tax.
Conclusion
A few clicks can aid you to run your WP website into a fully workable e-commerce site. It will be via the WooCommerce plugin. As per WordPress.org, it has 27 million downloads and active set-ups. This plugin has become the driving force for various e-commerce websites.
FAQs
Q1. Why is WooCommerce defined as the best platform for E-commerce?
WooCommerce is defined as the best platform for e-commerce due to its ease of use and resilience. A user can do endless changes because it's open-source. They can smoothly update product info and get eminent features by integrating with WooCommerce.
Q2. What is the dissimilarity between WordPress and WooCommerce?
WordPress is explained as a Content Management System whereas WooCommerce is an e-commerce plugin. It works with WP to transform a site into an e-commerce Website.
Q3. How WooCommerce keep you informed about products?
"WooCommerce reports" help you to track and analyze your selling product data. It has a built-in dashboard from which you can quickly view your traffic, order, and status summary.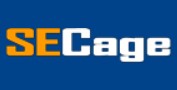 The Search Engine Cage team is on a mission to educate entrepreneurs. We make things easier for the small business owner, by writing articles that help them to understand SEO and Digital Marketing.