Today, the advent of WooCommerce products has revolutionized the online wholesale business to the next level. Many eCommerce products are available, making it easier than ever to sell your products online.
However, most platforms don't distinguish between retail and wholesale customers. All you need to know about the Wholesale for WooCommerce plugin is to identify and investigate the methodologies and techniques that will propel your brand identity to new heights.
What is Wholesale for WooCommerce?
WooCommerce Wholesale for WooCommerce is the most user-friendly and powerful WooCommerce B2B eCommerce solution for running a hybrid wholesale B2B/B2C store. It helps WooCommerce stores easily create and manage wholesale pricing plans across multiple levels, i.e., simple, easy, and effective.
Users can control every instance you want to sell to your wholesale customers via an extension that lets you manage your online store's wholesale pricing parameters, multiple wholesale user roles, and vice versa.
Features
The following are some of the essential features of Wholesale for WooCommerce:
Perfect for Hybrid B2B/B2C Businesses – Deals with wholesale products and bulk pricing parameters.
It creates a private wholesale-only WooCommerce store – Enables users to password-protect your wholesale or private members area and hide products from the public.
It develops a residual income stream – Generates the recurring payments from your wholesale customers via the subscription plans.
Backend interface – that is simple and easy to use: Allows you to manage your overall wholesale store configurations and settings.
Developer Friendly & Optimized – A lightweight extension that is well-documented and optimized based on the needs of each user.
No coding is needed – A complete business platform that comes equipped with superior B2B functionalities.
It provides a Customized User Role & Role-Based Pricing Parameters
Provides the Wholesale Registration Form.
Develops the Private Store for Wholesale Customers & Hides the Wholesale Products & Prices.
Supports tiered pricing for wholesale customers.
Taxement, Shipment, and Payment Management.
Adjust minimum order quantity restrictions as per your needs.
Add-to-cart minimum quantity limitations.
"Retailer to Wholesale" upgrade option on My Account Page.
Cart total discount can be easily applied on Cart total by adjusting the minimum cart amount and cart discount value.
Admin can manually add wholesale products to a customer's order.
Compatible with Bulk Shop for WooCommerce & Bulk Variation Forms.
Compatible with Currency Switcher for WooCommerce.
Compatible with Quote for WooCommerce.
Compatible with Invoice Payment Gateway for WooCommerce.
Compatible with Mix and Match Products.
Compatible with WooCommerce Product Vendors.
Compatible with Product Bundle and Products add-ons.
Supports Integration with WooCommerce Subscription Products.
Creates variable subscription products to sell the products with multiple variations.
Instantly change your customer's user role after they've purchased a variable subscription.
Installing Wholesale for WooCommerce
After you've downloaded and unzipped the Wholesale for WooCommerce extension then you'll be required to install it on your WordPress platform.
Step # 1: Log in to your WordPress admin panel.
Step # 2: Go to the Plugins menu item on the left side navigation bar.
Step # 3: Click on Add New.
Step # 4: At the top of the page, you will display an upload plugin button and click on it.
Step # 5: Now, click on the choose file button in the box that will appear below.
Step # 6: Choose the Wholesale-For-WooCommerce-Plugin.zip file you download from WooCommerce.
Step # 7: After the zip file is finished uploading and then click the Activate Plugin button.
Step # 8: After completing the above steps, you will now see wholesale menus in your admin panel.
Setting Up and Configuring the Wholesale for WooCommerce
Following are some of the simple steps on setting up and configuring Wholesale for WooCommerce:
Step # 1: Settings Tab
Following are some of the simple steps on how to configure Wholesale for WooCommerce for Wholesale Pricing with simple and variable products.
Step # 2: Configure Wholesale Pricing Mode, Registration, and Price Label
In this step, the following wholesale user roles, wholesale pricing modes, registration, and price labels are available
Single Wholesale Role – In the single wholesale role, the user can check the multi-product wholesale pricing mode.
Multiple Wholesale Role – If you have multiple wholesale roles, you can easily check single and one by one updates on each product.
Default Multi Wholesale Role – Admin can select a default role from the wholesale option based on their business needs.
Disable Auto Approval – To check this option, you'll be able to manually approve user registration requests instead of instantly. Auto approval for wholesale user role registration in this scenario.
Allow Registration Link – If you want to enable registration on My Account Page you'll be required to enable the registration form on my account page to work on this functionality.
Registration Page – Select the registration page such as a simple page or link click.
Allow Upgrade Link – The user can check this option to allow a wholesale upgrade link on my account page for non wholesale users.
Upgrade Label of Button – The user can change button labels via the upgrade button label text field.
Price Table Configuration – To configure the price table, the following fields are required to be filled as shown in the image below:
Retail Price Label – Enables users to manage retail price labels in text fields to display on the front-end screen.
Wholesale Price Label – Enables users to manage wholesale price labels in text fields to display on the front-end screen.
Saves Price Label – Enables users to manage a save price label in a text field to display on the front-end screen.
Final Verdict
Certainly, Wholesale for WooCommerce offers a versatile solution for online store owners to manage and sell their wholesale products in bulk quantities. Hence, the aforementioned discussion highlights the quick review of the installation, setting up, and managing of your wholesale store.
To know more about Wholesale for WooCommerce. Read the technical documentation here.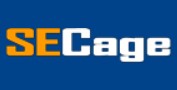 The Search Engine Cage team is on a mission to educate entrepreneurs. We make things easier for the small business owner, by writing articles that help them to understand SEO and Digital Marketing.