As we all know, email marketing is one of the best marketing businesses in this modern world. That helps many business owners to generate a lot of revenue in return for their investment. A recent survey done by the directors and marketers of some big brands shows that 63% of the respondents have indicated email marketing has been their preferred marketing strategy for B2B.
Do you also wish to utilize some practical email marketing tips for generating good revenue for your business? So let us move ahead in this article and learn some expert advice.
What Is An Email Marketing Strategy?
Email marketing strategy for B2B is a data-driven approach with a specific set of actionable plans specially designed for email marketers. And by teaching these actionable plans to the business, email marketers can generate the expected results from the email marketing campaign.
What Is An Email Marketing Campaign Strategy, And What Are The Campaign Types?
An email marketing campaign strategy includes a set of messages sent to potential customers at specific intervals for a commercial purpose.
This marketing campaign aims to promote a specific product or service or its execution by any business. A successful email marketing strategy requires proper campaign planning, appropriate execution, and constant testing.
Types Of Email Marketing Campaigns
Depending upon the goals of your marketing campaign, there are several structures for the messages that you can follow and choose. The most common goals of the marketing campaigns are:
Sending news updates
Seeing products or services
Nurturing the customers
Building relationships with the existing customers
Reaching out to the cold leads
Helping new users
Providing customer support to both new and old users
So depending upon these, the types of email marketing campaigns are:
Outreach Email Campaigns: This campaign is sent to customers who are unaware of your business.
Lead Nurturing Campaigns: This campaign is sent to those leads who have been confirmed as leads for the business but have yet to be converted into regular customers.
Welcome Email Campaigns: These campaign emails are sent to the new customers of the business.
Newsletter: This campaign is sent to the customers t keep them updated about what's happening in the business. 
Product Announcements: This campaign is sent to the customers when the business launches any new product or service.
Customer Support Campaigns: This campaign is sent to the users to stay in. Touch them and offer them support.
Benefits Of Creating An Email Marketing Strategy For B2B
There are several benefits of creating an email marketing strategy, especially for B2B businesses. Some of these benefits are mentioned below:
An email marketing campaign strategy includes objectives, methods, and analysis to help the business grow in the right direction.
It helps in taking out the guesswork from the campaigns and setting clear goals for the business and the steps to achieve them.
A perfect email marketing strategy for B2B is that it helps you decide when to send emails to the customers and then track those emails.
This tracking helps in improving the marketing campaign as well.
How To Create An Effective Email Marketing Campaign Strategy?
A fruitful and intelligent email marketing campaign strategy mainly focuses on the following:
Defining clear goals and objectives of your marketing campaigns
Choosing the perfect setup for sending marketing emails to your customers
Targeting the appropriate audience for your email marketing campaigns
Segment your targeted audience based on their gender, age, location, income, interests, and mainly purchasing history.
Try to send personal emails rather than automated ones.
Define the goal of each email being sent to the new or old customers of the business.
Make sure your marketing campaign is consistent.
Ensure the emails sent during the campaign should be short and straightforward to read and understand.
What Strategies Create A Victorious Email Marketing Campaign For B2B?
Below are some of the critical strategies advised by the experts to fellow marketers to create winning email marketing campaigns that get you more significant revenue.
Understand the marketing campaign goals
Like any other strategizing process, you must also begin with stage zero. The main objectives of the marketing campaign that you get to know here are:
To share important information about any newly launched product or services.
Get new customers to visit the business and opt-in for the signup service.
To get new customers to buy the products and the old customers to renew their subscriptions.
To share information with the old and new customers about the new features or services of the business.
Keep The Email Marketing Mailing List Clean And Tight
As we all know, email marketing is about sending the right emails to the right people at the right time. So a clean-up email list avoids any errors. It would be best if you continuously were working on cleaning the emailing list by removing unsubscribed customers. The most important benefit of keeping clean and tight email lists is reducing spam complaints.
Warm Up The Email Domain
You are mistaken if you think sending thousands of emails from new domains will work. This will make you end up in the spam folders, so you need to keep warming up your domain. This warming up helps establish the sender domain's reputation and ensures those emails only land in the customer's inbox.
Segment Your Email Marketing List
Sending automated emails is always a big NO in the email marketing campaign strategy because not everyone will like your emails. So when you draft emails, the segment that email list is based on the following:
The demographics of your audience
The previous purchase history of your audience
And the interests and preferences of your audience.
Authenticate The Email Domain
You must know that email domain authentication helps improve your email's deliverability. It reduces the risks of landing in spam folders. So you should always follow email domain authentication tools like DKIM, SPF, and DMARC.
Provide Value To Your Email And One Email At A Time
Stay calm with the customers with your emails; make sure you send one email at a time. And most importantly, create valuable content for that one email. After segmenting the email list, the next challenging task is to segment it based on customer preferences, like their needs, characteristics, and wants. This helps in adding appropriate value to your emails.
Nail The Subject Lines
Subject lines are like the window of your emails. So you have to nail in drafting the email subject lines because that is the main thing that helps improve the email opening rate. However, you can also take tips from SmartLead AI, the renowned email software, about increasing email opening rates to get higher conversions of customers. So follow some of the below tips to improve the subject lines:
Keep the subject line of the emails in less than 90 characters
There should be no spam filters triggering words
Always use CTA-based subject, Ines
Test the subject lines too.
Never Use A "No-Reply" Email Address
Never use a "no-reply" email address. This creates a bad user experience and mostly lands the emus into the spam folders. Why this should not be used:
It can harm email deliverability.
It won't let the customers reply to you with their concerns or issues
It might allow the audience to trust your business
Test, Test, And Test
A/B testing allows you to test your marketing campaigns before you send them to the targeted audience. It mainly helps in gauging the effectiveness of the email campaign.
Personalize Your Emails
Personalization in emails is way more important than just mentioning the subscriber's name in the subject lines o the email body. It helps in the following:
Improving your relationship with the audience
Standing apart from various complaints
Increase email engagement from the customer's end.
Tips To Create A Successful Email Marketing Campaign
Listed below are some tips for creating the best email marketing campaign. In addition to the steps that we have described above about creating m marketing strategies, you can follow some of the below tips to make it better:
1. Try To Experiment
Don't go crazy about the set marketing strategies, but try to do something unusual as well, like some weird email subject lines, crazy CTAs, or some more personalized copies, because email marketing is all about experimenting.
2. Never Overspend
If you work on any new domain, spend less than 100 emails simultaneously. Limit your spending on emails.
3. Choose The Right Email Platform
The email automation you select for your marketing stagy should be proper and authenticated.
4. Company Info
As per some regulations, it is always best practice to include the comp[any;s address in your email signature.
5. Unsubscribe Link
Make sure you add unsubscribe links to your emails for the customers because it's their wish. If they want to leave, they can.
What Are Some Defective Email Marketing Tips Or Best Practices?
Ensure you follow the below effective email marketing tips to have the best campaign:
Send a welcome email to the customers
Use the double opt-in option in the signup emails
Never use a "no-reply" email address
Always add a personal touch to your emails
Draft your email conversationally and casually )no professional touch in the emails)
Keep the emails short and simple
Make the emails look readable and understandable
Create perfect subject lines for the email
Write compelling CTA's
Always do A/B testing on your email content
Make sure you perform audience segmentation
Your email should be easily accessible over mobiles and systems both
Use proper analytics for driving the email marketing campaign strategy
Regularly keep on cleaning the email list
Make it easy for the customers to subscribe to your emails.
The Most Important Email Marketing Metrics
We have spoken about the importance of email marketing campaigns and strategies, so here are some of the main email metrics and how much they mean to the campaign:
This is the percentage that defines how many emails were opened by the customers over those delivered. To optimize this metric, ensure you send emails at different times to the customers to get better results.
2) Click-Through Rate
This percentage defines how many people have clicked on the links in your emails and comes from the people who have opened your emails. This metric shows how many customers are willing to interact with your brand and are interested in spending.
3) Conversion Rate
This is the percentage of the purchases happening from those clicks. So once the customer opens the email, the next step is to convert them into buying customers.
4) Bounce Rate
This is the percentage showing the number of emails that could not be delivered to the targeted audience. The aim of a business should be to reduce the bounce rate as much as possible so that the number of emails that couldn't reach the receiver can decrease and result in an increase in leads.
5) Unsubscribe Rate
This is the percentage of the customers who have decided not to receive your future emails. Either they are not interested in spending or not interested in your content.
Build An Email Marketing Strategy That Turns The One-Time Visitors Into Sales
Following all the above-mentioned email marketing strategies for B2B are daunting at first but are the most helpful ones at last. Putting all these strategies in one place in your business will improve the quality of the email you send to your customers and will make the readers get to the end of the emails more willingly. Email marketing campaign strategy has been proven to be the better and best medium of communication with your customers.
After going through the above tips for running a successful campaign, it is to test the campaigns too. This saves a. Lot of typos, bounces, errors, and many other troubles faced while seeing emails to customers. A creative, well-defined marketing strategy will surely take the business and generate more sales.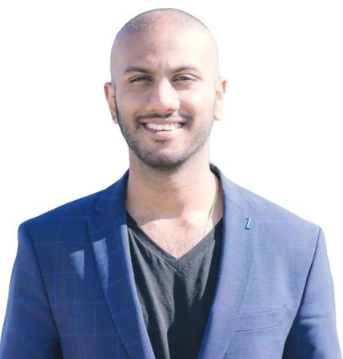 Vaibhav is the founder of smartlead.ai and smartwriter.ai, cold outreach and personalization platforms used by Stripe, GaryVee, Meta, and 16000 other businesses using SEO. Before this, he exited an AI business analytics business & bootstrapped his software consultancy, which built 55 funded startups that, in total, have raised $200M & generate >$14M in Monthly Revenue. He posts actively about SEO, growth marketing, and product.