Car leasing is a popular financial service that is increasingly used by both individuals and businesses. The convenient and flexible format of the transaction allows one to lease a car and even purchase it under very favorable conditions.
Leasing is essentially a long-term rental of a car, during which the lessee makes monthly payments that take into account the vehicle's cost. At the end of the lease term, the lessor can sell the car to the client for a relatively small residual amount.
In this case, the lessee can approach a leasing company and request a specific model and make of the car. The lessor will purchase a car that meets the client's requirements from the distributor and become its full-fledged owner. Then, when the lessee makes the final payment for the leased vehicle, they will obtain the right to ownership of the transport.
This is a mutually beneficial collaboration for all parties involved. It is not surprising that this service is used by private individuals, aspiring entrepreneurs, and large corporations alike. Car leasing is particularly convenient for business owners in the transportation industry, such as taxi services, car-sharing companies, and logistics companies, as they often resort to car leasing to expand or update their fleets.
However, this line of business is also associated with various risks. Therefore, if you are planning to start a car leasing company, you need to consider many details to ensure that the business is profitable and successful. Specialized car leasing software can help you with this task. One of the main advantages of such software is the ability to provide security to your business.
General Information About Car Leasing Management Software
Leasing software is a comprehensive, multifunctional digital solution for the efficient operation of a leasing company. Such software takes into account the specifics of the transportation business. It not only helps manage leasing contracts and customer relationships but also ensures the safety control of all vehicles owned by the car leasing company.
Among the main functions of car rental and leasing software, the following can be highlighted:
Process Automation: With the help of specialized software, you can automate routine business processes. Sending notifications, issuing invoices, processing leasing orders, and many other operations can be automated using ready-made or custom templates.
Online payments: Software leasing can integrate an online payment system into the software product. This allows the client to make monthly payments through the lessor's website, choosing convenient payment methods such as a bank card, an electronic wallet, or payment systems like PayPal.
Electronic document management: You can manage leasing contracts, create acceptance and transfer documents, and other forms using templates, and store them in a unified electronic database, significantly optimizing document flow. The electronic signature function also allows for a substantial reduction in the time spent on signing important documents with contractors and clients.
Access levels: Automotive leasing software also offers the option to configure different access levels for system users. You can restrict access to certain data and software functions for different company employees based on their positions and responsibilities.
Marketing planning: Car leasing software's features include the ability to manage tariffs, plan marketing activities, launch advertising campaigns, and track their effectiveness.
It is evident that these and other features of the automotive leasing system provide the business with numerous significant advantages. However, arguably, the most essential ones are as follows:
Enhanced efficiency: Thanks to the automation of many business processes, leasing company employees do not waste time on performing routine daily tasks. The overall efficiency of the enterprise increases significantly, order processing speed rises, and the quality of service for clients utilizing automotive leasing services improves considerably.
Budget optimization: Automotive leasing software allows the company to reduce expenses, manage financial operations wisely, and consistently increase business profitability. As a result, the company gains more opportunities for development and scaling of its operations.
Ensuring safety: By automating processes, the risk of errors caused by the human factor decreases. Additionally, functions related to fleet management enable ensuring the safety of the leased vehicles and thus avoiding unexpected expenses.
If you are already planning to implement such a system in your company, first and foremost, you need to pay attention to the type of software. For instance, systems can be either universal or specialized. The functional capabilities of universal software are quite limited as it is created without considering the specific nature of a particular business. On the other hand, specialized car rental and leasing software has a range of additional features, such as automated booking, fleet management, fine control, and others.
Moreover, the car leasing system may vary depending on the method of data storage and usage. Off-the-shelf solutions involve purchasing licenses and installing specialized programs on each employee's computer. In contrast to off-the-shelf systems, cloud solutions are more flexible, and you can connect to the system from any device, be it a PC or smartphone. There is no need to install the program on the device; it is sufficient to have a stable internet connection.
There are several other factors to consider when choosing the best leasing software. Here are some of the important criteria:
User-friendliness
Development and training time required
Toolset and their alignment with business needs
Pricing policy
Developer's reputation
Scalability and flexibility
By taking all these parameters into account, you will be able to find a partner who can develop high-quality, reliable, and multifunctional software for your business.
Customer Information Management
Software leasing has broad capabilities for managing customer information and effectively interacting with them. Among other things, specialized software provides the following features:
Systematization of information: All customer data can be collected and organized according to various criteria using a unified database of lessees. You can add, edit, and delete information related not only to clients but also to the vehicles leased to individuals or legal entities.
Payment schedules: The system allows for convenient payment schedules for leasing. You will be able to monitor in real-time whether each client has made timely payments for the leased vehicle and receive notifications in case of payment delays.
Invoicing: This process can also be automated using automotive leasing software, utilizing pre-made templates. This simplifies and accelerates the execution of many financial transactions between the auto leasing company and its clients.
Notification dispatch: You can set up automatic notifications to update order statuses, remind clients of monthly payments or lease expirations, share important company news, and conduct surveys.
Violation tracking: Leasing software can be equipped with a function to track cases of dangerous driving. Information about traffic violations will be automatically recorded in the system, and the driver leasing the vehicle will receive a corresponding mark of the violation in your database.
Penalty management: The database will also store information about penalties incurred by clients while the vehicle was under lease. If a client is repeatedly observed violating rules or contractual terms, you will have the right to terminate the lease agreement and take back the vehicle into your fleet.
Vehicle Management
Ensuring the security of your business through car leasing largely depends on how proficiently you manage your fleet. Fortunately, car leasing software aids in significantly enhancing the safety of each vehicle through its extensive tracking capabilities.
Here are some of the parameters you can monitor:
Location of vehicles: You can integrate GPS navigation data into the system connected to each leased automobile. This will enable real-time tracking of the vehicle's whereabouts. This function is particularly useful when there are driver restrictions specified in the leasing agreement. For instance, you may prohibit the rented vehicle from leaving a specific region or country.
Technical servicing schedules: Within car rental and leasing software, it is highly convenient to maintain schedules for technical inspections to keep the vehicles in good working condition and ensure their safety. The results of these inspections can be stored in a unified database.
Fuel level: By employing special sensors, data on the fuel level in each vehicle can be integrated into the system, preventing unforeseen situations and additional expenses.
Engine status: Some developers may also include a feature in the system to track the car's engine status. This helps in promptly addressing any issues at a repair shop and avoiding emergencies during vehicle usage.
Vehicle documents: All documentation related to car registration, ownership rights, and insurance can also be stored and viewed using specialized software.
Theft protection: Smart alarms and rapid alert systems allow for swift detection of unauthorized attempts to access the vehicle, significantly reducing the risk of car theft.
Damage documentation: During the lease period, if the lessee is involved in an accident or damages the vehicle in any way, they can utilize the photo documentation feature to quickly inform the lessor about the car's condition.
Analytics and Reporting
Apart from the risks associated with clients breaching contracts and fleet management, financial risks are always possible in the car leasing business. This is especially relevant during crisis situations and dynamic market changes.
However, car leasing software can help minimize the impact of these adverse factors – through reporting and analytics.
You can create, view, and store all reports on financial operations, customer interactions, and various departments' work using software solutions. The software offers numerous parameters, based on which detailed statistics are generated. Such reports assist in promptly monitoring market trends, comparing the company's financial indicators over different periods, maintaining customer and transaction records, and overseeing marketing campaigns.
Moreover, you can maintain the order history of each vehicle, which helps determine the most profitable transport assets. As a result, based on the data from reports and analytics, the enterprise can swiftly respond to market dynamics, adjust its business strategy, demonstrate flexibility, and, most importantly, consistently enhance the company's profitability.
Conclusion
For a modern car leasing company, achieving success and growth becomes much simpler when its staff utilizes specialized leasing software. When choosing such software, it is crucial to consider its functional capabilities, user-friendliness, and scalability.
By paying sufficient attention to the details, you will be able to manage the vehicle fleet, automate business processes, and minimize risks. Employing car leasing software enables the enterprise to enhance productivity, reduce expenses, improve customer service quality, and boost profitability.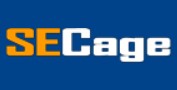 The Search Engine Cage team is on a mission to educate entrepreneurs. We make things easier for the small business owner, by writing articles that help them to understand SEO and Digital Marketing.