In the ever-evolving digital landscape, visuals play a vital role in captivating attention and enhancing the overall user experience. Whether you're a blogger, a marketer, or a content creator, the need for high-quality, eye-catching images is undeniable.
People nowadays need instant information. Being always on the go has made it nearly impossible for them to dive deep into lengthy content and videos for the required information. This is where the role of images becomes more prominent – allowing marketers to convey their message efficiently and effectively.
However, businesses often require different photo editing services to make their pictures unique and aligned with their brand. And one service that they seek most often is background removal.
Why Should You Remove the Background of an Image?
Taking out the background of a photo makes it better suited for various marketing needs. By doing this, the customer's attention can be solely on the main subject or the product, without any other elements causing distractions in the image.
An image without a background offers greater versatility and flexibility. It can be easily placed on different backgrounds or combined with other images to create collages, compositions, or visual effects. This versatility opens up a world of creative possibilities. It allows you to customize and adapt images to suit your specific needs.
A polished image will highlight your potential and help you achieve your business goals. While professional background removal services are available, they can be costly for marketers on a budget. Thankfully, AI-powered online background removal tools are available, making removing backgrounds from photos easy and using them for creative purposes.
Read on to discover the 11 best in the market!
11 Free AI-powered Background Removal Tools
1. BG Remover
BG Remover is a browser-based tool that specializes in removing images' backgrounds while offering creative options. Powered by AI, the tool automatically detects objects, smoothes edges, and removes the background without any complicated manual edits. You won't have to worry about pixelation or unwanted backgrounds anymore. With BG Remover, you can add new backgrounds to your image or keep it transparent.
You can also embed the Background Remover directly into your product using the API. Whether you want to remove backgrounds from people's photos or replace the background with product images or logos, this app has got you covered.
You can give your images a white background, customize the background, or make the image transparent. It's a time-saving tool that delivers the final image in PNG format, allowing you to download it instantly and be impressed with the results.
Pros
Best for the beginners
Removes background within seconds
Allows adding new backgrounds
Cons
Provides images in PNG format only
2. Removal.AI
Removal.AI is a smart tool that can remove backgrounds from images and make edits to photos. They use advanced technology to improve the quality of images. They have simplified photo editing using clever strategies and modern image processing algorithms.
However, one limitation is that you can't fix the transparent background chosen by the AI. To get the best results, uploading images with solid color backgrounds and uncomplicated foregrounds is important.
Pros
Allows bulk background removal
Offers a high-quality download of different versions
Exports images on multiple social platforms
Cons
Users can't fix the transparent background chosen by AI
3. PicMonkey
PicMonkey is an app made by a company with the same name in Seattle. It helps people make cool pictures for their social media marketing, YouTube thumbnails, websites, holiday cards, posters, or anything else that needs a visual.
The app offers an extensive range of tools to elevate the quality of your pictures, including cutting and pasting features and a plethora of advanced editing and enhancement tools.
Its reliable Background Eraser tool enables you to remove the background from an image selectively. You can brush over the areas you want to remove, intelligently detecting and erasing the background while preserving the main subject.
Moreover, the Cutout tool in PicMonkey allows you to precisely outline the subject in an image, separating it from the background. By manually tracing around the edges of the subject, you can create a clean and accurate cutout, effectively removing the unwanted background.
Pros
Multiple ways to remove the background
In-built resources and tutorials
Supports auto-save
Cons
Doesn't offer a one-time purchase model
4. Adobe
We can never forget Adobe when discussing image editing. The company has established itself as a pro in the field, and rightfully so. The program has a lot of ready-made shapes, arrows, and lines that you can use easily. It also has different tools that allow you to choose a specific part of an image, fix red-eye, retouch the image, adjust colors, change the size, convert graphics, rotate, and more. You can do these edits manually or let the program do it automatically.
Adobe has recently made it even easier with tools like Background Removal and Object Selection to remove backgrounds from pictures. These tools use AI (Artificial Intelligence) called Adobe Sensei to automatically separate the main subject from the rest of the scene. After that, if there are any details you want to keep, you can use the brush tool to make the edges look better.
Pros
Cons
It may be confusing for the beginners
5. Clipping Magic
Clipping Magic is a simple and free online tool that helps you remove backgrounds from images. To use it, you only need to drag and drop your image onto the site or select a photo using the "Choose File" button.
Once your image is loaded, you can use the green and red brushes from the toolbar. The green brush marks the parts of the image you want to keep as foreground, while the red is used to mark the background you want to remove. A yellow border will appear as you brush over the background, showing the separation between the foreground and the background. If you need to make more precise adjustments, you can shrink the size of the brush. Additionally, undo and redo buttons are available, along with an eraser tool, for easy corrections.
It's also great for removing backgrounds from many product photos simultaneously. You can set up default settings for color correction and cropping, so every image you edit will look consistent and professional.
Pros
Easy to use
Edits a bulk of pictures simultaneously
Produces professional photos
Cons
Users often face issues with the subscription plans
6. Background Eraser
BGEraser is another AI-powered app that is renowned for its background-removing capabilities. It uses sophisticated algorithms and strategies to identify products, animals, and humans in the photos. The app then removes them from the image and makes the background transparent. You can also add another background color and grab focus to the target image.
The app provides high-quality images and is completely free to use. Further, it uses advanced AI technology that can automatically detect and remove watermarks from images without any manual effort required. This means you can enjoy watermark-free images quickly and effortlessly.
Pros
Easy to use with a user-friendly interface
Cons
Ads could be distracting for some users
7. Fotor
Fotor is a photo editing software that comes in different forms: an online editor, a desktop version you can download, and a mobile app for editing on your phone. One of its useful features is the background removal tool, designed for both designers and non-designers. Transparent background can be achieved with the help of this tool.
With Fotor's AI background remover, you don't have to manually select and erase the background. The AI technology can intelligently detect the main subject in your photo and accurately remove the background without you having to do it yourself. It even easily handles complex elements like hair or animal fur, all in just a few seconds. Fotor simplifies the background removal process by making it as easy as clicking a button.
Remember that in the free version of Fotor, you can only download the cutout images in standard quality.
Pros
Easy to crop, add graphics, and text
Removes complex edges
Cons
Require upgrading to a pro version for photos without a watermark
8. Photo Scissors
Photo Scissors is a helpful tool for removing backgrounds from photos. It's designed to make the process easier for everyone.
It provides two types of markers: a green marker for the foreground subject and a red marker for the background. You simply draw rough strokes around the subject and the background areas using these markers. Once you've marked the foreground and background, PhotoScissors utilizes advanced algorithms, including machine learning techniques, to analyze the image and automatically extract the subject based on the provided markings. The software intelligently detects the edges of the subject and separates it from the background.
Once you're satisfied with the edited image, you can preview the result in real-time. The software shows you how the subject looks against a transparent background. If everything looks good, you can save the image in a preferred format (such as PNG) with the background removed.
Pros
Built-in tutorials are very helpful
Automatic and instant background removal
Cons
Struggles with black/white photos
9. Baseline
Baseline makes designing content easy and ensures your brand, company, or product looks professional. With just one click, you can have a ready-to-publish design that matches your brand.
When using this tool, you can select a stock photo or upload your own image. Once done, the Baseline Background Remover tool can seamlessly remove the background from any picture with a clear focal point. Next, you can add any background you desire, resulting in a visually appealing design.
Pros
Offers plenty of stock photos to choose from
No human effort is required to remove the background
Highly recommended for newbies with no previous editing experience
Cons
Additional features require payments
10. InPixio
inPixio Photo Studio is a user-friendly photo editing software that offers a seamless experience. The app allows professionals to make changes like cropping, adjusting brightness, and adding special effects.
The tool employs AI technology to analyze the image and identify the elements that make up the background and foreground. It intelligently removes the background from the photo with a simple click, leaving only the main subject. This saves you time and effort compared to manually selecting and deleting the background.
If the automatic removal doesn't provide the desired result, you can refine the selection manually. You can use tools to erase or keep specific areas of the image, ensuring precise customization.
Pros
Low system requirements
Updates and a user-friendly interface
Affordable
Cons
Leaves a watermark on the final image
11. Cutout.pro
Cutout.pro is a fantastic tool for easily and quickly performing basic tasks like removing backgrounds from images. What sets cutout.pro apart is its free service integrated into a website, so you don't need to install any software on your computer. Both beginners and experts can use it to achieve the desired results without compromising the quality of their images.
One of the standout features of this software is its AI-based batch-processing capabilities. You can remove backgrounds from multiple pictures quickly and efficiently, all at no cost. The website is user-friendly and straightforward, ensuring a hassle-free experience. This is especially great for those who are not tech-savvy or prefer simplicity over overwhelming options.
Pros
Removes background from videos too
Superimposes images and videos
Can remove background from multiple photos at once
Cons
Photos may require further touch-ups
The Bottom Line
Photos are a powerful medium that captures beauty, preserves memories, and helps advertisements. However, even the tiniest flaws can mar a perfect photograph, whether it is an unwanted object, stray hair, harsh glare, or tiny dust particles.
The last thing you want is for these imperfections to divert the viewer's attention. That is precisely why every photographer needs a free background remover. It is a valuable tool that helps eliminate distractions and ensures your photos shine without unwanted elements stealing the spotlight.
Once the background is stripped away from a picture, a whole new world of possibilities emerges to enhance its charm. By eliminating the background, the attention is effortlessly directed toward the main subject, giving it the spotlight it truly deserves. And with simple background removal tools, you can easily unlock the true potential of the photo, making it even more captivating.
The background removal tools listed above are a good place to begin editing your skills. Check them out and let us know which worked the best for you!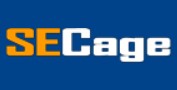 The Search Engine Cage team is on a mission to educate entrepreneurs. We make things easier for the small business owner, by writing articles that help them to understand SEO and Digital Marketing.