Recently launched a website? All that's left to do is invite people over. You need to have a basic understanding of search engine optimization, or SEO, for your website to rank among the top results on search engines like Google and Bing.
There are, however, plenty of things you can do to increase your site's chances of showing up on Google and then ranking well. Search engine optimization (SEO) is constantly evolving as search engines perfect their techniques. You require the most recent report on the top SEO tools that both businesses and SEO specialists find impressive. We'll go over some helpful SEO tools below.
While it is possible to increase results, it is essentially impossible to completely control search algorithms. Businesses frequently seek the quickest route to ideal outcomes with the least amount of effort, but SEO calls for a significant amount of effort and time. There is no SEO strategy where changes can be made today and are expected to show up tomorrow. Long-term SEO projects require daily action and ongoing activity.
All website pages are crawled by search engine bots, which download and store the data in a collection called an index. When someone searches for something in this index, which is similar to a library, the search engine serves as the librarian. Users are shown content that is related to what they were looking for by the search engine, which extracts and displays pertinent information from the search query. To decide which pages should appear in what order on the SERP, search engine algorithms examine the web pages in the index.
5 Essential Tools for Website SEO
The top SEO tools are broken down into a list below. For a detailed examination of each, just keep reading!
1. Keywords Everywhere
The core of effective SEO strategies is keyword research, and the handy Chrome and Firefox add-on Keywords Everywhere reveals specifics about keyword trends.
It provides details about the search volume, competition, and CPC value when you enter a potential keyword. Information on the most popular searches helps create content that will rank highly and appeal to your audience.
Likewise, to Google, Keywords Everywhere also works on Bing, YouTube, and other websites. Simply opening a new browser tab will allow you to begin your SEO research and provide you with useful, compiled data.
2. Moz
Several metrics offered by Moz, a top SEO tool, are essential for assessing the effectiveness of off-page SEO. Domain authority is one of the important metrics that Moz provides. Users can find out a website's domain authority score by typing a domain name into the Moz search bar.
This rating is important because it has a direct impact on how search engines view the authority and reliability of a website. A website is generally more likely to rank well in search engine results the higher the domain authority. The domain authority score is determined by many variables, with the quantity and quality of backlinks being one of the most important.
Backlinks, or incoming links from other websites, serve as recommendations for the legitimacy and dependability of a website. Moz gives the presence of backlinks of a high caliber a significant weight when determining domain authority. Websites with a large number of reputable and pertinent links to them typically have higher domain authority ratings.
3. Paraphrasing.io
How can we forget about website SEO content when discussing SEO for websites? Therefore, in terms of website ranking, unique content is more crucial than anything else. This paragraph rewriter can assist you in creating new and original content, regardless of whether you need to reword a single sentence or an entire paragraph.
To meet individual needs, it also provides a variety of customization options. Users can select which sentences should be rewritten, which phrases should not be paraphrased, and how much rewriting is necessary. Paraphrasing can be customized according to the needs of the user, making the process more efficient.
4. SEOLyzer
SEOLyzer is a thorough and cost-free SEO tool that offers insightful information about how search engines like Google view and rank your website. Site crawling, log analysis, and various SEO performance indicators are among the key features it offers.
SEOLyzer inspects your website using the site crawling feature in a manner akin to how search engine bots browse and index web pages. SEOLyzer assists you in comprehending how search engines view and interpret your site by examining its structure and content. The preceding data is essential for making adjustments to your website's optimization so that it complies with search engine algorithms and enhances your overall visibility in search results.
5. SEMrush
A marketing tool called SEMrush can improve your online visibility in the eyes of search engines. This resource expands your reach and updates your SEO strategies with fact-based insights if you want to see a spike in organic traffic. It is adept at comparing domains and the related keyword rankings, allowing you to expand to high-ranking keywords used by rivals.
The solutions from SEMrush highlight a variety of technical analytics so you can monitor your ranking on search engines. Their software includes more than 50 tools to help you fine-tune your SEO strategy, and they provide advice on how to use keywords on product pages, blogs, and content.
Conclusion
You can be sure that you're off to a good start if you use these 5 essential tools. Combining the right set of these tools can greatly enhance website search performance, increase traffic, and result in more qualified conversions. Remember that nothing is guaranteed to appear at the top of any search because you'll be up against rival companies that may also be playing strong SEO.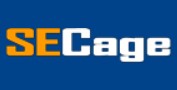 The Search Engine Cage team is on a mission to educate entrepreneurs. We make things easier for the small business owner, by writing articles that help them to understand SEO and Digital Marketing.