Backlinks are generally recognized as a way to encourage further learning. What some people might not know, however, is just how much backlinks actually impact a web page's search engine ranking. To get the most out of your search engine optimization (SEO) efforts, you need strategies for acquiring high-quality backlinks as part of your overall content marketing plan.
Why? To help answer that, we're going to explain how backlinks work and give you all the information you need to transform that knowledge into boosting your SEO performance.
How Does a Backlink Work?
Backlinks are inbound links from external websites. They function as a digital referral of sorts. As a general rule, pages with more backlinks generate more organic traffic through Google search. The more time you spend building your backlink profile, the better your chances of moving up search engine results pages (SERPs).
The crucial caveat to this, however, is to make sure you're aware that low-quality backlinks from sites with weak authority and trust carry less credibility in Google's eyes. Google is even smart enough to detect external links from spammy websites and shows a preference for quality links from sites with strong domains.
For example, a backlink from a reputable source like the Harvard Business Review holds more weight as a referring domain than 20 backlinks from small-time bloggers.
In an ideal world, the anchor text (the clickable hyperlink) you receive to your site from an external site should include the target keyword of your web page. If that keyword is "content marketing," for example, then it should be visible in the anchor text. This tells Google the page being linked to is about content marketing, and it will crawl the content to make sure that is indeed the case.
It's also important to keep in mind that the introduction of Google Penguin, a 2012 Google algorithm update, was designed to identify linking schemes so that using a black hat SEO strategy doesn't get rewarded. Linking schemes are manipulation tactics designed to help you rank higher on Google using methods such as paid links or excessive cross-linking.
But here's the real kicker: Despite all the knowledge we have about the benefits of backlinks, roughly 66% of web pages don't have backlinks. This is a massive missed opportunity for many businesses and their digital marketing teams looking to boost organic search traffic and is likely causing their web pages to get buried as a search engine result.
What Are Reciprocal Links?
A reciprocal link is the backlink equivalent of "You scratch my back; I'll scratch yours." It happens when two webmasters get together, and both receive website links from each other.
Almost 74% of websites use reciprocal links, but they're also somewhat controversial in the SEO realm. Some people even believe that reciprocal links can hurt your SEO efforts. Having multiple reciprocal links with irrelevant spam-ridden sites probably isn't the best practice for your business.
Alas, context is key. If you already have a pre-existing relationship with another business and you link to their site and vice versa, the story becomes a little different. If you think of reciprocal links as a way to build relationships with other businesses, there can be benefits. Consistently linking to a fellow reputable source can be a good way to get noticed by that site owner, and there's a better chance that they may return the favor down the line.
5 Popular Backlink Checker Tools You Should Try
There are several tools to help you find out the number of backlinks you have and where they're originating from, or look into competitors' backlinks. The following are some popular options to consider.
5 Types of Backlinks You Should Invest In
Below are a few examples of the types of backlinks you can receive from external websites.
1. Editorial Backlinks
An editorial backlink is when an external website links to your website in a piece of quality content. It may direct readers to things like an information source, infographic, or interview worth linking to on your site. The best way to get editorial backlinks from other reputable sources is to invest in your content marketing and create valuable, relevant content worth sharing.
2. Guest Blogging Backlinks
Generally speaking, most websites will allow you to include a backlink to your own site if you do any guest posts for them, or even by agreeing to do an interview with them. Find these guest blogging opportunities by researching blogs that align with your content and reaching out.
3. Business Profile Backlinks
Don't underestimate the power of business profile backlinks. Platforms like Facebook, Twitter, LinkedIn, and Instagram are all valid backlink sources if someone mentions your business. You can even use Google My Business and simply fill out all your relevant business information along with a backlink to your website's homepage.
4. Webinar Backlinks
If you've put together an awesome webinar, why would you just let it collect dust after one live stream? Repurposing your webinar as a recording can be great for building backlinks if you upload them to your website. You can get new backlinks through businesses looking to add a resource on the particular subject matter your webinar covers. Suppose someone at another company in your industry has put together a piece of content about WordPress basics, and you happen to have a great webinar with WordPress expert opinions. In that case, there might be a good fit.
5. Free Tool Backlinks
Consider offering a demo or free version of your paid tool. For example, if you have content marketing software, you can offer a scaled-down version that shows incoming links and other ranking factors in a limited capacity. The goal isn't to give away your product or service for free, but a free tool can serve as a page worth linking to that is of value to your audience.
Dofollow vs. Nofollow Links
When you add backlinks to a page on your website, you can choose to set them as dofollow or nofollow links. They each have different impacts on SEO.
Dofollow Links
A dofollow link is a type of backlink that tells search engines to notice it and give it SEO value. The majority of websites use dofollow links. You'll automatically create one when including a backlink because it's the default setting. You can think of dofollow links as your standard, out-of-the-box backlinks.
If another website includes a dofollow link to a piece of content you create, they're essentially telling Google and other search engines, "Hey, check out this awesome resource." Google will note that message and, if it is, indeed, a high-quality backlink, help it move up its ranking algorithm.
Nofollow Links
In direct contrast with dofollow links, a nofollow link tells search engines to essentially disregard the backlink and gives it less SEO value as a result. Since dofollow links are the default setting whenever you create a backlink, you need to customize your HTML code in the publishing platform you're using to make a nofollow link. It should look like this:
We know what you're probably thinking: Why would a site use nofollow links if it gives you less SEO value? Well, it really comes down to backlink quality. If a website is using dofollow links and linking to low-domain-authority sites or sites with low-quality content, that can impact their search engine ranking negatively. It's essentially a safety net for sites to protect themselves from being penalized by Google and other search engines.
There are other positive benefits to nofollow links as well. They can still build awareness and lead to profit because they're visible to the reader in the same exact way a dofollow link is. The only difference is how a search engine reacts to the link.
Fixing Broken Backlinks
Not only can broken backlinks create a poor user experience, but they can also negatively impact a site's SEO efforts. So it's in a site's best interest to fix broken links.
There are a number of reasons for dead outbound links on a website, but some of the most common ones are:
The linked page has been removed.
The linked page has been redirected.
Broken link building is a good tactic to incorporate into your overarching link-building strategy. To do this, you need to identify dead outbound links on an external website, let the publisher know about the link, and give them a replacement link that goes back to your website.
If you want to find those dead outbound links, you can make it a lot easier on yourself by using one of these free broken link finder tools:
Link Reclamation
Link reclamation is a type of broken link building specifically centered on getting links back that used to lead to your content—hence, reclamation. These are all the outbound links that are used to lead back to your site from another website.
Once you've found broken links using one of these tools, you need to offer valuable replacement content that the publisher can use to supplant those links. Reach out to the right person who represents the publisher and show them the value in your replacement content so you can ultimately reclaim that backlink.
How to Drive Backlinks With Linkable Assets
Linkable assets are pieces of content designed to attract backlinks from other websites. Think about what kind of content other websites (generally in your own industry) would find valuable and want to share. Below are some ideas.
Statistics
Original data is a golden opportunity to build backlinks. Not only do stats slot into a blog post or landing page nicely, but they can also be used as bite-sized pieces of information on social media platforms like Twitter or LinkedIn.
Case studies
Case studies are prime candidates for backlinks, with their original content backed by a real business scenario and the data attached to it. Every business can find useful information in a case study. If your business has polished case studies with lots of relevant industry information, they can become backlink hotbeds.
Guides
How many times have you pulled up Google Chrome and looked up how to do something? If you're anything like us, it's probably a lot. Guides that offer insight into how a particular business or industry process works are a strong opportunity for backlinks. The simpler you can make that process for someone, the better chance a website will be willing to link to the guide you've created. If you can incorporate case studies or original data into your guides, even better.
Infographics
Everyone loves a simple, straightforward infographic that teaches you something—and marketers have taken notice. In fact, 65% of B2B marketers use infographics in their pieces of content, a trend that has been increasing steadily over the last six years. A well-constructed infographic is always a good way to earn a backlink from another site.
Lists
As humans, it's natural for us to want to rank everything. What's the best food? Who's the biggest social media influencer? What's the best laptop on the market? Lists are excellent linkable assets that are useful for other websites to link to, especially if their piece of content is making a resource recommendation of some kind.
Conduct Competitor Backlink Analysis
To be the best, you've got to beat the best. A great way to stay ahead of your industry competitors is by conducting a competitor backlink analysis. You can use tools link ahrefs, Rank Ranger, Semrush, etc that provide the ability to check backlinks, allowing you to find backlink gaps, measure backlink performance, and discover new backlinking opportunities.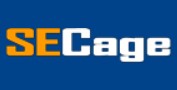 The Search Engine Cage team is on a mission to educate entrepreneurs. We make things easier for the small business owner, by writing articles that help them to understand SEO and Digital Marketing.