In today's world, every office worker has to manage hundreds of files and keep them in order. On many occasions, people misplace their important documents and waste a lot of time finding them back.
From educational institutes to organizations, everywhere you will see the employees and staff managing a bunch of documents. From sharing the files with others to keeping them in the folder, they have to keep a record of every single element.
For making this work easy, they can get help from online file management tools. Here they can easily keep the files in a sequence and make them easily accessible all the time.
Without these online tools, it can be very difficult to share the documents and manage them in a better way.
Here we will talk about the best file managing tools that can be handy for the users. But before that, we will have a brief discussion on the file management system and its advantages.
What Is File Management And Why Is It Important?
Keeping the bunch of files unorganized will create trouble for you while looking for a particular document. Therefore, you have to keep all the files in order and this process is called file management.
There are numerous advantages that you can get by keeping the documents managed. A person can share a particular document with others instantly or give them access to a specific file where anyone can make changes.
If you don't focus on this element while keeping the files, you will lose the important content in the system. That's why it is quite important to manage the files and keep them in order.
Useful Tools to Manage Multiple Files
For managing large documents and sharing them with other colleagues, users can get help from online file management tools. The basic purpose of these tools is to create, access, or store files in the system.
You can get a lot of online tools that can be used for this purpose. Each tool has different features regarding its features.
Here we will discuss some best online file managing tools that are needed by everyone and can make the working easy for the users. 
1. DropBox
Dropbox is one of the most popular online file management tools that users can avail of to keep the document here and share it with other individuals.
Because of its secure file sharing system and easy collaboration, this tool always lies on the top of the table. Users can get a lot of advantages from this tool like third-party integration and security of the content.
Moreover, this tool provides a dashboard to the users with huge storage space. By it, users can store a large number of documents here and keep them safe for later use.
While you have to manage a bulk of documents in the system, you must keep the files with the same topic in the same folder. Instead of keeping them separate, you can merge them all so they can easily be accessed.
All the official files we see are saved in PDF format. So, it is necessary to merge those PDF documents and keep them in a single file.
For managing those multiple documents, users can get help from a PDF combiner online and merge all the documents.
The top benefit of using this tool is that users can keep the content format safe and also complete their tasks in less time. So, it can lead to an increase in work productivity and make working easier.
3. Google Drive
To get access to your content everywhere and share the documents with the other colleagues, Google Drive can be another safe option for you.
Here you can keep the documents safe for a lifetime and also share a particular file with anyone by giving him access to that document.
Users get free space of 15 GB in one account. So, one can easily store a bunch of documents in the tool and make changes to the content.
4. Dokmee
For the large enterprises where they have to store hundreds of folders, Dokmee can be the best option. This online tool allows storing, sharing, or editing the files quickly.
The best element that one can get in this online tool is that it has an ultra-fast search engine that allows you to look for a particular file.
Moreover, the tool is very secure to use and this feature makes the tool more reliable. You can create mirror folders of the files in this tool for this purpose.
5. Digital Drawer
Those people who want to get rid of paperwork and make every document online can go for this online file management tool.
Although the tool is not much cheaper once you pay for this online tool, you will get a bundle of features with it.
Some of the top benefits that users can get in this online tool are
Multi-level administration
Audit tool
Customizable file folder
Robust security
Keyword search function
A simple interface like Window
So you have to agree that the amount you pay for the tool can be justified by getting all these features.
6. We Transfer
Although you can share the small documents with your colleagues on platforms like Google Drive, when it comes to transferring heavy files, you will need a proper tool that can support these large documents. Transferring can be a handy option at that time.
This online tool allows you to share the file with a massive size of 2 GB for free. This is enough capacity for a normal user.
But if you are willing to increase the file size, you can go for the premium plans. Here you can get additional security and upload the files up to 200 GB.
7. M-Files
M-file is among the best online tools that could help you manage large documents and make changes in the files.
This online tool is quite easy to use and is highly customizable. So, users can make changes in the folder and share them with others.
Bottom Lines
The world is moving to the fourth revolution and going paperless. So you have to manage the documents with the help of online tools.
Whether you are going to merge the documents or share them with other fellows, these online tools can be quite handy in managing the files in a better way. It's your choice which tool you are looking for. You can get all these tools on the search engine easily.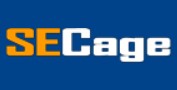 The Search Engine Cage team is on a mission to educate entrepreneurs. We make things easier for the small business owner, by writing articles that help them to understand SEO and Digital Marketing.