The business world has become competitive with the development of many software and technology to curb the daily challenges the business face. With the advancement of technology, there grows a dire need for businesses to have web monitoring tools. This tool helps regulate the traffic on the network installed and allows businesses to control their employees. This helps limit the number of employees who can access specific sensitive data. However, it's vital when choosing the software, you do a thorough search about it to ensure it and confirm that it meets your business needs. If you don't know where to begin, you can consult with the IT support in-house or outsource. This article will explore the benefits of web monitoring software for your business.
Helps You to Manage Employee Productivity
When you have a company with many employees, there is a tendency that some of the employees will be very unproductive. Being able to evaluate and assign every employee duty can be very stressful. However, using the web monitoring software, you can evaluate your workers and ensure they complete the work you assign them. You can identify those employees contributing to a negative return on investment and decisive action taken against them.
Collection of Data
Using the monitoring tool, you can be able to evaluate the operations of your business operations. This data contains all the information, including the time and money wastage and how this affects the business. However, most business people don't know how to read and interpret the data. It's important when developing a web monitoring software you consider using software development staff augmentation to help manage, develop and ensure your software will run efficiently to give you correct data. In case of an error, they can rectify and identify it. When you have accurate data, you can make well-informed decisions, especially on what effort is required to cover the wasted time. This data ensures clients have great experience and the internal operations are also running smoothly.
Helps to Avoid Malicious Websites
Most businesses have been affected by hackers who use websites that harm business operations. This harmful website can download on your computer and stay for a long time till they find the best times to strike and are often referred to as an advanced persistent threat. The company can incur significant losses such as data and sensitive data that, when linked to the public, would destroy the business. Using staff augmentation, your IT team using the network monitoring software can restrict harmful websites from attacking you.
Presence of Advanced Security Protocols
The web monitoring software has advanced security protocol which enables your IT team to evaluate harmful sites, unwanted web protocols, and monitoring of risky behaviors. Most software with the same network firewalls still risks their information leaking to the public as most don't allow the employee time to track or monitor the applications. If there are vulnerabilities, the application will help point them out, and in case of a security breach, your team will be alerted as soon as possible to stop it. Using the web monitoring software, your IT team can recover data quickly.
Conclusion
The benefits of web monitoring websites are more; having such software in your business, you will have a smooth workflow. The productivity of the business will increase. However, it would help if you had a good IT team who are talented for the job.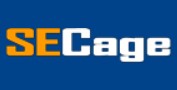 The Search Engine Cage team is on a mission to educate entrepreneurs. We make things easier for the small business owner, by writing articles that help them to understand SEO and Digital Marketing.