Mobile data collection helps companies by making their workflows more efficient because it captures data in a more effective and smarter way. It also makes it easier and faster for the user to complete the form with the crucial data and aid managers in properly tracking business-related operations and production procedures through mobile devices. Mobile data collection helps by making the collection of data making the access process efficient, simple, and error-free.
What is Mobile data collection?
Data collection is nothing special, but the use of mobile devices has made the task more efficient and interesting than in previous times; you need to use pen and paper to record the correct information, organize the information manually, or enter the information in the database manually. However, now, with the introduction of a mobile data collection app, your information can be recorded digitally on mobile devices, eliminating the need for entering data manually after collecting the information. It helps companies save human resources, time, and cost.
How do companies manage workflows in real time through mobile data collection?
Mobile data collection apps can help many companies manage and maintain all field inspection jobs and workflows in real time. For example:
Mobile data collection helps in saving time
Mobile data collection helps by reducing both the time that is needed for data collection and analyzing and distribution of that data. It also saves time that is required for resulting reports and storing them on the online database.
Interactions that are real-time
Mobile data collection is a method that is dynamic and allows users to achieve real-time interactions with data sources. Businesses that choose to use mobile data collection solutions like mobile forms apps save time for the company, get access to data quicker, and reduce the costs of operation, among other crucial benefits.
Rich data fields can be added
Mobile data collection app helps companies the scope to add rich data fields like geo-location or images that offer relevant information. Mobile data capturing provides choices of data delivery formats like PDF, JPEG, XML, DOC, JSON, and many more. The choice will depend on the workflow requirements and also on the recipient of the data.
Automated delivery
With the help of mobile data collection, your delivery procedure becomes automated and error-free. Companies can specify who gets the form and also what should happen with the form data, etc. After the completion of a form, the gathered information usually gets sent into the files that have been set up previously. Thus, there is no need for re-entering data. Forms automation may also be used to dispatch a form with pre-populated information to a tech in the field or a staff off-site to save them time by eliminating the tasks of entering data personally.
Integration
Mobile forms of data can be integrated easily with different business applications and tools that are needed for work management. To complete this task, you should start by mapping out each step of the workflow. After that, you can figure out where the information needs to be sent after the forms are completed.
How does mobile data collection help in-field inspection tasks?
Mobile data collection can help field inspection tasks in several ways, such as:
Digitization of forms.
Eliminating manual labor.
Geolocation of data.
Data processing and transcription.
Operations planning.
Real-time data and quality report.
Better communication.
Access to inspection history, etc.
Therefore, mobile data collection can help numerous companies in managing and maintaining all tasks, including field inspection in real-time.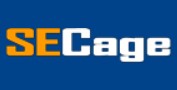 The Search Engine Cage team is on a mission to educate entrepreneurs. We make things easier for the small business owner, by writing articles that help them to understand SEO and Digital Marketing.