We all want more website traffic. So, whether you are a blogger, e-commerce store owner, or even a local business agency, you know traffic is king. But, there is a lot required when it comes to increasing your website traffic.
For instance, you will be doing a lot of keyword research, on-page SEO, content creation, SEO link-building, and a lot of other things that you need to get right.
To make things easier for you, we have covered five traffic-generation strategies to help you get your website's relevant audience.
Read on to learn more!
1. Create Content – Local & International
Of course, you will want to start with content, for which you will want to start with creating a content assembly line. You could publish one article in a month or one per year, which won't get you much traffic.
Before you start content creation, you will want to assess your actual process and your potential structure when creating your website and articles to get traffic.
This is where the importance of having a content assembly line comes in. Rather than being a tortured writer who writes everything yourself and perfects every article, you will need to realize that not every article will rank.
But some of your articles will rank, and you certainly want to attract the right target audience with the content, which is where you can immensely benefit from International Multilingual Link Building by getting articles published in different languages and becoming the ultimate source of authority and credibility for website visitors and search engines.
So, when it comes to content creation, you will want to ensure that your website is communicating with international search engines, which will eventually help you boost the quality and quantity of backlinks pointing to your website.
2. Boost Your Link-Building Strategy
One of the most effective ways to improve your relevant audience to your website is by boosting the link-building strategy. And we are referring to the hardest part of SEO, which is off-page SEO.
The internet is full of people, and links aren't just random. They are based on personal connections, people knowing each other, etc. Links are the most important thing to get Google to trust you. You will want to actively work on link-building, where you build real connections with people, ask for links, and provide valuable links in return.
So, if you are not getting enough traffic, it is usually because you don't have links.
3. Integrate Keywords Strategically
To improve your relevant audience on your website, you will want to integrate the right keywords in your website content, and it all starts with doing keyword research. When it comes to keyword research, you will want to do it the right way.
There are countless things that you can write about within a blog to get website traffic. However, to rank on Google and get traffic, you need to master the art of keyword research. And when we talk about a specific amount of traffic, you need to write various posts on your website.
The first type of posts are the information articles, also known as the How-to posts. If you want to make affiliate revenue, you will be writing transactional articles. You might also want to know about idea posts, which are the searches that people initially do when they are at the top of the funnel.
You will want to use the right keyword tool to assess the high-volume searches, and if you want to increase your website traffic, you will want to rank for ideas posts because that is where a lot of search volume is.
For your keyword research, you will want to look for top-of-funnel informational posts and integrate those keywords into your content so you can get the relevant audience to your website. Remember the golden rule of "high-volume and low competition keywords," as these will not only help you rank but also help you get the right audience to your website.
4. Ensure Title Tag Optimization
Another strategy that will come in handy if you want to increase your website traffic is by optimizing your title tags to match the search intent. So, here is how it goes:
You look at a title.
You go to a Google page.
You want to ensure that people actually click on your article because the potential click-through rate can also help you rank and improve the relevant audience.
You will want to ensure that all title tags are matching with what people actually want and that there is an entire psychology behind it. You will want to think about it in the following way – you will want to hone in on the title tag H1 of your article by including the keywords, adding a few extra words that will make the H1 stand out, and eventually getting people to click.
You get the point – H1s are really important for your article to get traffic, as it is the heading and the title that stand out from the rest.
5. Boost Internal Links
You will also want to focus on improving your internal links. You will want to leverage internal links to pass the most link value to other articles and help them rank, too, and have related content. So, you will want to add internal links early in the article – the earlier, the better when it comes to links.
You can also have affiliate links and other backlinks throughout the blog. You could also add a helpful statistic with an external link, as it would be helpful to show your source of trusted information. But – you get the point: to boost your website traffic and the number of relevant audiences, you will want to include a number of internal links into the intro, the outro, and then throughout the content a little bit.
This way, you won't have the visitors bounce off the articles, as you will want to make the content as engaging as possible.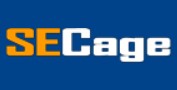 The Search Engine Cage team is on a mission to educate entrepreneurs. We make things easier for the small business owner, by writing articles that help them to understand SEO and Digital Marketing.