Social media experts have many roles to play as they balance emerging formats and networks. Whether building a niche community or a massive audience on the platform, reforming the copywriting skills to reach the target audience is important. 
In this article, we will specify some actionable tips for copywriting on social media and offer a guideline for the audience in a meaningful manner.
Let's get started.
Tips For Writing The Perfect Copy For Social Media
Thinking about how to write an effective social media post? Here are some of the efficient tips on how to make a perfect copy for social media.
1. Emphasize On Your Brand Voice
Simply put, the brand voice is considered the unique tone that states your digital identity on various social media platforms.
Hence, follow these pointers to create social media copies, and they are:
Decide the word choice, language, and tone.
Identify the products, target audience, and the choice of product sold.
Remain consistent with the established brand tone.
On social media, you only need to bring forth emotions to the readers. Thus, use powerful phrases and sentences to portray what you specify. If you find any difficulty framing the best copy, you can also check SEO copywriting services in Singapore, as they can bring out the best copywriting techniques. 
2. Keep It Short And Simple
Generally, the average attention span of social media users is eight seconds. This is all the time that you have to intrigue the reader.
Your social media should grab attention quickly and ensure it delivers the right message. Remember to write short sentences and use catchy adjectives and words. Here are some of the tips that will be helpful for you:
Highlight the key points whenever possible.
Write your post in an active voice.
Highlight the key points whenever possible.
Refrain from using jargon.
3. Think About The Target Market Preference
There is nothing more impactful than captivating your target market audience's attention on social media. 
Conducting thorough research and effective social listening can help your brand be recognized and leverage the customer's pain points. 
Thus, with a strong social media copy, it addresses these efficiently and offers the most important information in the form of solutions to handle them.
Furthermore, you should also use persuasive language in the caption section. It can be further coiled with strong storytelling, and you can grab the audience's attention to stop scrolling and read more.
4. Maintain A Consistency
Maintain a consistent brand voice, regardless of your posting platform. It might be tempting to match the younger generation on TikTok.
Naturally, this can also be confusing for the followers. This is the reason why it is better to remain consistent with your language and tone of voice.
5. Use Hashtags Properly
Social media users usually find their topic of interest through relevant hashtags. In order to engage with the potential customers, one should use the key terms wisely.
When you place hashtags in social media content, it draws readers' attention to your posts.
Generally, hashtags are very useful on platforms like Instagram, Twitter, and LinkedIn. You can conduct a basic hashtag study to check the most suitable phrases for your business. 
Hence, you can channel the marketing strategy by placing hashtags effectively.
6. Use Engaging Graphics
Incorporating visuals and colorful infographics in social media copies can enhance the reach and engagement with the audience. 
It is essential for your post as it makes it worth sharing and can also assist the audience in digesting brief information. With improved retention and brand recognition, engaging graphics in the copy has other benefits. 
Aim to create a lasting impression, as managing your social media presence and amplifying the content is important.
You can cross language barriers and widen your reach when relevant graphics and images support your business or brand's identity.
Enhance Your Approach To Copywrite For Social Media
In the present day, we have a wonderful scope of promoting a business or a company through social media. Thus, you should learn how to position the business's digital media presence on various social media platforms, which might be tricky.
Thus, it needs strategic social media copywriting tips and techniques to create an engaging copy that can consistently bring into consideration emotions and ensure a consistent experience.
Remember to stay consistent and incorporate the tactics to entice the target audience on social media.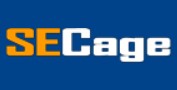 The Search Engine Cage team is on a mission to educate entrepreneurs. We make things easier for the small business owner, by writing articles that help them to understand SEO and Digital Marketing.