So, you've got a great product, but now you need to take advantage of Instagram's unique features and tools in order to reach new customers and grow your business.
But where do you even start?
We're here to help! We've scoured the internet for all of the best tips out there on how to optimize your Instagram marketing strategy so that you can get straight to work on reaching targeted Instagram followers with minimal effort.
What is Instagram marketing?
Instagram marketing is the act of promoting a product or service on Instagram by posting content related to it. The goal of Instagram marketing is to get as many people as possible to see your post and click through to your website or other social media account. There are many ways to do this, including using hashtags, keywords, posting inspirational quotes, or creating stories.
Why Use Instagram for Marketing?
Instagram is a great platform for engaging with customers and promoting your brand. It's visual, so it's a great place to highlight your products, but it also allows you to connect with people in an interactive way.
For example, you can ask your followers questions or get feedback on products they think you should sell, and they'll share their opinions with their own followers. You can also post content that gives them a behind-the-scenes look at what makes your business tick (like photos of staff members or office pets).
The more authentic and personal you make your account feel, the better!
How to set up Instagram for marketing
If you want to get the most out of your Instagram marketing strategy, you need to start by setting up your account. Here are five easy steps you can follow:
Step 1: Download Instagram (if you haven't already).
Step 2: Create a personal account (this one is free!).
Step 3: Switch your personal account to a business one by following these instructions.
Step 4: Get verified with this handy guide from the folks at Instagram.
Step 5: Start posting!
11 Tips For A Winning Instagram Marketing Strategy
When it comes to Instagram marketing, there's a lot of advice out there. But how do you know which tips work best for your brand? We've put together a list of our favorite tips for creating a winning Instagram marketing strategy.
1. Set SMART Goals
Setting goals is one of the most important things you can do to ensure your Instagram marketing strategy is successful. Make sure your goals are Specific, Measurable, Achievable, Relevant, and Timely (SMART). If you don't know how many followers you want to gain by the end of the month, or what you hope to achieve in terms of engagement and sales, then it's going to be hard for anyone else to help you reach those goals!
2. Optimize Your Profile
Make sure your profile has been optimized with an accurate bio and an eye-catching profile image that conveys what your brand stands for. If you're a photographer, make sure there's a photo of your work on display; if you're a restaurant owner, show off some delicious food shots! The more people who see this content when they browse through their Instagram feeds, the more likely they'll be to follow along with what you do next.
3. Up Your Graphics Game
Instagram is known for its beautiful and clever photos, so it's important to make sure your graphics are on point. If you're running a business that isn't focused on photography, don't worry—your images don't have to be as high-quality as an actual photographer's work. Just make sure you're using bright colors, unique angles and perspectives, and crisp focus; this will help draw users in and make their experience more memorable.
4. Champion User-Generated Content
User-generated content (UGC) has been proven time and time again to increase engagement on Instagram by up to 40%. It's easy to do: just ask customers or clients to tag their posts with your brand name or handle! The more UGC on your page, the better!
5. Develop A Brand Aesthetic
One of the most important things to do when it comes to building your Instagram marketing strategy is to develop a brand aesthetic. This means that you should figure out what kind of photos you want to post, and how you want your account to look overall. You should also consider what kind of language you'll use in your captions, as well as how many hashtags you'll use and what keywords those hashtags will be associated with.
6. Have A Distinctive Brand Voice
Once you've figured out what kind of aesthetic you want for your account, it's time to give yourself a voice—and this can be tricky! But if you can nail down a unique tone that sets your business apart from everyone else's on Instagram (or anywhere), it will pay off in dividends over time because your followers will know exactly who they're following and why they should keep coming back for more!
7. Use Reels
Reels are a great way to showcase your brand's personality and connect with your audience in a fun and creative way. Try creating reels that include behind-the-scenes footage of your employees, or even just funny moments in the office.
8. Use Stories
You can post up to 15-second long videos on Instagram stories that will disappear 24 hours after they are posted. This is a great way to get your followers excited about what is happening in the next day or two, or even just a sneak peek of what is coming up for them in their inbox!
9. Create Useful Stories Highlights
You can create highlights from your Instagram stories so that users who miss them live will still be able to see them later on! This is also a great way to have some content available when you're not posting regularly on Instagram (if you are away on vacation or busy at work).
10. Partner With Influencers
Influencer marketing has been around for years, but the concept of influencer marketing on Instagram is relatively new, and it's changing the game when it comes to getting people's attention online. If you're not using influencer marketing as part of your overall social media strategy, now is the time to start! Influencers are individuals who have gained credibility through their influence over others in their industry or niche. They have built up a following based on trust and credibility with those they influence—and they can help you reach a wide range of potential customers with their recommendations.
11. Run Contests and Giveaways
Contests and giveaways are an awesome way to grow your followers and create engagement among your existing fans. They're also an easy way for influencers to earn some extra cash by promoting your contest or giveaway on their channels.
3 Instagram marketing tools
Okay, so you're ready to start using Instagram to its full potential. You've got an amazing product or service, and you know that you can use social media to reach a huge audience and make sales. But how do you plan out your posts? How do you schedule them? And how do you track their performance?
Here are three tools that will help:
SocialPilot is one of the best free scheduling tools out there for Instagram, and it's easy to set up and use. It helps you create content calendars, schedule posts in advance, and monitor analytics on your campaigns so that you can learn what works best for your brand.
Buffer is another great scheduling tool that lets you schedule posts from multiple accounts at once. It also has some other great features like analytics and social listening tools, as well as collaboration tools like team messaging and project management, features so that everyone on your team can work together seamlessly on one account!
Iconosquare is an analytics tool for Instagram that lets users track all kinds of data about their accounts—from followers/following ratios to likes/comments ratios—plus it even offers insights into hashtags!
Final Thoughts
With so many tactics available to you, it's important to keep your strategy simple. Test out one or two strategies at a time, and see which ones work best for you.
The best way to do this is to use a tool like Rank Tracker that will allow you to track your performance and analyze your results.
Once you've figured out what works, you can use that knowledge to build an even more effective strategy next year!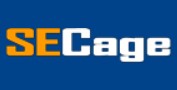 The Search Engine Cage team is on a mission to educate entrepreneurs. We make things easier for the small business owner, by writing articles that help them to understand SEO and Digital Marketing.