If you want to increase your organic traffic by at least ten times, you need to have the right SEO strategies in place. In this blog post, we will go over a few winning SEO tips that can help you improve your organic traffic.
We will discuss how to optimize your text for SEO; moreover, we will also tell you how to improve the quality of your content by using a paraphrasing tool.
We have listed out some of the best and most creative SEO strategies that would help you get on the top search results.
By the end of this post, you should have a better understanding of how to use SEO to your advantage and get more organic traffic to your website.
Top SEO Tips and Tricks Which Can Increase Organic Traffic for Your Website
Organic traffic is very important for the success of a website. If you are unable to drive traffic toward your site, then you are probably missing some important SEO metrics. Here in this section, we have discussed some tips and suggestions that would help you get more traffic and high rankings in the search results.
1. Understand How the Search Engine Works
If you want to increase traffic on your site, then you first need to understand how Google works. You must understand that whenever a user searches for something on Google, it analyzes the search term and would only present relevant websites in the results.
There are more than a hundred different factors that the search engine considers while ranking a website on the top search results. It is important that you optimize your site for these factors. Some of the top-ranking factors that you must never avoid include:
Content:
The most important thing in the eyes of Google is good quality and informative content. If the content on your site doesn't answer the queries of the user, then there is no way you are going to make it to the top search results.
Backlinks:
After content, the most important ranking factor is backlinks. Google would check whether other websites link to yours. And if they do, whether they are relevant to your niche and have better authority than yours. Having links with top websites is a sign that your website is doing something good.
Bounce Rate:
Another important factor that google considers is the low bounce rate. The search engine would check whether users who come to your site leave right away or not. The more time a user spends on your site; the better chances it would have to get a position in the top search results.
Keywords:
Keywords are actually the words/phrases which are used by users as search terms. Google will always rank your site on the top search results if you use high search volume and relevant keywords in your content.
Other than these four top-ranking factors, there are many more that you must know about. It is best that you read the guidelines of google if you want to drive and engage max traffic on your targeted keywords.
2. Always Find and Use the Right Keywords
To get traffic on your site, you need to have keywords in your content. Without keywords, there is no way you can get your site in the top search results because you would not be able to communicate to the search engine what your content or site is about.
You must make sure that you use the Google keyword planner tool, as it will help you find the most relevant keywords related to your site or niche.
You can pick keywords from the tool on the basis of their search volume, relevancy, trend, competition, and other metrics. The tool is free to use, so you don't have to worry about any added cost.
SEO experts always recommend that you should focus on long-tail keywords. Using LSIs would help you compete with other contenders targeting the same audience as yours.
Targeting long-tail keywords would also help you get a high click-through rate.
3. Focus On Creating Relevant & Quality Content
Content is King, and there shall be no doubt about it. Your website has no value if it has no content on it. High-quality content can guarantee you success in search engine optimization, which is why you need to focus on creating the best content for your readers and for the search engine.
Your website content should always be unique, written in simple language, clear, and must be free of all kinds of human errors.
Creating high-quality content is a daunting task, especially if you don't have perfect content writing skills or are unfamiliar with the use of paraphrasing tools.
An online paraphrasing tool can help you optimize the quality of your content if you are unable to do it manually.
This online paraphrasing tool can help you create a better version of your website content. You just have to enter the content you have written in the input box and select the paraphrasing mode.
The "BLOG" mode is best for rephrasing website content as it would keep the keywords in place.
With the help of the paraphrasing tool, you would be able to:
Simplify complex sentences into simple ones for better engagement of the audience.
Provide valuable information to readers in the simplest tone and style.
Get rid of any plagiarized content which matches another website.
The online rephraser tool would certainly help you create high-quality content which would drive more traffic to your site.
4. Build Backlinks with High Authority Websites
Backlinks, as we have told you before, are quite important for a website that wants to win higher rankings and organic traffic. Backlinks are actually the directory links that point traffic from another website to yours. By earning links from top websites, you can easily increase your website traffic by more than ten times.
To generate high-quality backlinks, it is best that you keep an eye on your competitors and finds out what kind of sites they are linking to. You can also find broken links and replace them with yours.
Today you have advanced backlink checker and backlink generator tools like the one offered by Ahref that can help you find the best sites for backlinks. An important point you need to note is that you must always go for quality instead of quantity when it comes to link building.
Conclusion
In conclusion, SEO is a powerful tool that can be used to increase the visibility and organic traffic of your website. By understanding SEO tactics such as keyword optimization, using a paraphrasing tool to improve content quality, and integrating link-building strategies, you can significantly improve your search engine result page (SERP) rankings and get more people visiting your website. Take the time to research what keywords are being searched related to your business or industry, create unique content targeting keywords, and use other discussed tips that will help make you stand out. With these winning strategies in place, you'll be able to increase organic traffic by at least 10X!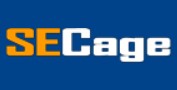 The Search Engine Cage team is on a mission to educate entrepreneurs. We make things easier for the small business owner, by writing articles that help them to understand SEO and Digital Marketing.