Peter Drucker has unintendedly set a fundamental premise for improving the quality of almost anything by saying something as succinct and meaningful as What gets measured gets improved. The same applies to your SEO strategy.
Implementing an SEO strategy and then blindly tweaking it when the much anticipated, exponential website growth does not show—to put it bluntly—is half-witted. Tell me, how do you expect to reach a patient's treatment and prognosis if you have not made the diagnosis?
In simpler words, without an in-depth analysis of your website, its running SEO practices, and the digital assets, you can not make improvements for a competitive, organic ranking on Google (which affects your sales and, consequently, the bottom-line of your business).
The regular inspection, analysis, and maintenance of your Search Engine Strategy are what we call an SEO audit. You can leverage affordable SEO services and gain increased search engine visibility and user engagement if you run the audit right; if not, even the pricey strategies you implement would go down the drain.
Clueless about how SEO audit works and need help with where to start? We have made it easier for you. Read on.
What is an SEO Audit?
An SEO audit is a process of analyzing a website (inclusive of all its pages) primarily to identify the deficiencies that affect its organic search performance. This analysis can be used to inform the next SEO strategy for any given business and its website.
An in-depth website evaluation brings numerous restrictive factors to the surface that impact your ability to make it to the Search Engine Result Pages. For example:
Issues in Metadata
Duplicate or thin content
Site speed
Unresponsive mobile-unfriendly pages
Shady backlinks
Poor crawlability
…and much more technical, structural, on/off-page issues.
A good audit run is comprehensive and analytical, not superficial and holistic, providing you with actionable recommendations to implement in your SEO roadmap.
8 Points You Must Cover While Doing SEO Audit for a Website
Sadly, there's no transferable procedure to running an SEO audit for websites because every business is different, and so is the website and its running SEO strategy. Website audits are done situationally and differently for every website, but some technical elements need to be evaluated for all the websites regardless of their individual nature.
Here's a list of 8 points you must cover while running an SEO audit for your website.
1. Structure of your Website
A website structure refers to the website's layout – the way the site's content is placed, structured, grouped, interconnected, and presented to human and non-human visitors. It is the order in which your website is first discovered, its content accessed, interpreted, and used.
Site structure is enacted using directories, various folders, and links. How is it important and why does it need to be checked when auditing your website?
Because a well-structured website and its content make the navigational experience for the users more accessible, ultimately affecting the bounce rate (and even conversions). You are providing value to users; think about the impact it leaves on Google? Google favors you by ranking you on its SERP.
Scanning website directories is also important—especially if you are a big business—to ensure that your confidential data is not being compromised or that there aren't any hidden directories saved.
Running an SEO audit and factoring a website's structure in it routinely is essential to maintaining the ideal definition and shape of the site and content.
2. Meta Descriptions of Website's Important Pages
Meta description tags are not crucial to search engine rankings but are essential in gaining user click-through from SERPs. These Meta tags provide users with important context about the content inside a particular page of the website and help them choose which link to click from a list of links on the SERP.
A carefully written Meta description uses the page's target keywords in an effortless, non-spammy way and is magnetic enough to ensure click-through. The Meta description should be unique for each page – if you have the same metadata on your homepage and the service pages, you will not likely rank well in search results.
It is essential to scan meta descriptions of the website's essential pages to ensure that the employed descriptions are intelligently written, are not missing, are not duplicated, is not too long to show in in organic listing, or too short of providing valuable information.
3. XML Sitemap and Robot.txt File Presence
The mystifying jargon – XML sitemap and Robot.txt – looks scary to the eyes but let me attempt to explain it.
A sitemap is a file sent to the search engines (say, google), listing all the site's pages. Sitemaps speak (not literally) with the search engines to inform them that you have webpages the search engine needs to crawl and thereafter index, as the content on these pages is valuable to the search engine users.
XML sitemaps can undoubtedly improve the crawling of the website. Having a faulty sitemap (or not having it altogether) risks your website's traffic. This is why you need to factor XML sitemaps in your routine SEO audit.
Whereas a robot.txt file is created to instruct the robots (or search engine crawlers, specifically) on how to crawl the pages on their website. Using robot.txt, you can block search engine crawlers from indexing specific web pages (perhaps, pages with duplicate content as duplicate content impacts your SEO or pages with confidential data) and enhance the page load speed.
By now, I am positive you already know why creating these sitemaps and files is crucial to SEO and why their performance needs to be measured during an SEO audit for your website.
4. Content Analysis
The first thing a beginner in SEO learns is that content quality is essential for organic ranking, and we agree wholeheartedly.
There's a lot that goes into creating consistent, optimized quality content for your website that isn't too industry-specific or too generic – it is engaging, user-oriented, and provides answers to particular queries. How can you measure the quality of your content? Through an SEO audit.
When running an SEO audit for your website, make sure to check these (and more, but primarily these):
1. ROI produced from each piece of content
2. Freshness of the content
3. Duplicate content
4. Factual accuracy of the content
5. Best pieces of content (the number of readers, shares, comments, etc.)
6. Bounce rate for each type of content
7. Time on page
8. Unique visitors
9. Conversions from the content
If you are not getting organic traffic, there can be something potentially wrong with your content strategy, distribution of the content, the content type, or the content itself. An in-depth audit will reveal what it is.
5. Website's Load Time Speed
This one does not need an extensive explanation. If your webpage fails to load under 2.5 seconds, there's a high chance you will miss out on a significant ranking boost and fall on SERP. Why? Slower websites create a horrible user experience, and so, in turn, Google does not want to promote websites that have a lower bounce rate.
Website load speed is the most oft-cited issue reported at the end of an audit. To check if it's an issue with your site, you can use Google Site Speed check or GTMetrix.
6. Website's Mobile Friendliness
As obvious, a site's mobile friendliness is the measure of how well the website is designed, structured, and optimized to load on mobile devices. And unless you live on Mars, you already know that mobile search has outrun desktop search, so making your site mobile-friendly is utterly essential to retain more than half of your browsing population.
It is an important ranking factor for organic visibility; in fact, Google has recently also introduced a "mobile-friendly" tag to inform users if a site is mobile-friendly. Its evolving importance entails that you need to factor it in when running your SEO audit.
To check if a website is mobile-friendly, you can consult a webmaster or conduct Google's Mobile-Friendly Test yourself, which would check your site for incompatible plugins, text size, content and screen ratio, and viewport properties.
7. Opportunity Keywords for Website
The most affordable SEO services provider has always been Google itself. While running an SEO audit for your website, you can use tools like Google Search Console to obtain a performance report that lists out pages on your site that are clicked the most from Google. The reports also give you the exact keywords which brought this chunk of traffic to your website. These are what we call the opportunity keywords – you rank between numbers 8 and 10 on Google SERP for these keywords.
Once you have identified these keywords, you can put in some extra on-page SEO efforts and find yourself enjoying a delicious ranking boost. But this is all possible with the well-planned SEO audit.
8. Detailed Backlink Analysis
Backlinks (or the links from other sites that point to your site), SEO, and organic ranking are inseparable; search Engines like Google (and even Bing) view these backlinks as a sign of a site's quality and authority. Having backlinks from reputable sites can add a boost to your ranking.
To check how your website is performing in the link-building area, you need to include backlink analysis in your website audit.
Such an analysis would evaluate the volume and quality of links pointing to your web pages from other websites and consequently inform how these links impact your search engine ranking. Backlink analysis would also reveal bad links that are unnatural and spammy and penalize your website's growth. After the audit, you can get these backlinks removed.
It is equally important to conduct a backlink analysis on your main competitor's sites – it will help you see potential link opportunities and help inform your link-building strategy.
You can use any low-end SEO services providing software to conduct backlinking analysis.
And Conclusively…
To improve your SEO roadmap and consequently get a better organic ranking, you must absolutely invest in frequent SEO audits. Otherwise, your SEO efforts, temporal and monetary investment will very much go down the drain.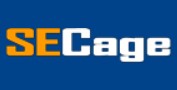 The Search Engine Cage team is on a mission to educate entrepreneurs. We make things easier for the small business owner, by writing articles that help them to understand SEO and Digital Marketing.