Local search is crucial for the success of small businesses. 46% of all Google searches made relate to the information associated with local businesses. Hence, you must invest in local search engine optimization services that help your business get discovered by your targeted audience.
Local SEO – What is it about?
Local SEO can work as a potential tool for enhancing the results of search engine visibility and can be strategically beneficial for local businesses. Most local businesses are traditional brick-and-mortar stores and need all the help they can get to target local customers. Following the best practices associated with local SEO, it is possible to generate more organic traffic from local customers in a specific location.
Consulting with a small business SEO agency will help you to have all the technical support you need when you want to have more local customers for your business. Search engines work with local content, links, social profile pages, and citations to provide relevant local search results to users looking to gather information about a business through their local search. Local SEO solutions can assist you to appeal to your local prospects so that it helps you to expand your reach and boost your ROI.
Effective Local SEO Practices
The efficacy of the local SEO efforts that you put in depends on the strategies that you adopt.
Here are some ways in which you can have your local business website optimized for local search.
Optimizing for the Google My Business
Local SEO agencies work with numerous methods to improve the flow of organic traffic for a local business. One is using Google My Business for such a purpose. Google always generously supports and shares the content posted therein, and therefore local businesses can benefit from using the Google My Business tool.
To use Google My Business and benefit from it, you need to create your own Google My Business page and use Google Posts inside your account. Encourage your buyers to post their reviews online.
As you respond to the reviews authentically, it will become easier for Google to see that your business is authentic, and it will get you a sidebar space in the Google local search.
Carry out local SEO audit for your website
It is important to note that SEO is an ongoing process, so you should be better prepared to make the most of online traffic. It is a reason you should consider getting your site audited for SEO from time to time so you can determine the current standing of your website. It will help you to know about the things that you need to change in your website so that you can get more traffic. Auditing can help you progressively enhance the performance of your local business website. Some of the audits you need to make for your website include Google My Business Audit, On-Page SEO Audit, Google Search Console Audit, Citation Audit, Website Audit, and Competitor Analysis.
Provide your contact details on your online website
The name, address, email, fax, phone number, and social media links of your business must be present in significant areas of your website so that people know how to reach out to you as soon as possible. It will help you to set up the NAP for your business. Your NAP has to be crawlable HTML text so that Google can display it easily in the location-based search results.
Use social media to promote your content and publish your posts on Google My Business
Google always seriously considers the content that has been posted on social media. When you share your content across numerous social media channels, it can help people discover your business and benefit from the smooth blending of organic search and social media.
Improve your website's internal linking structure
While it is true that getting external links to your site can get you a substantial level of traffic regularly, it is significant that you enhance your website's internal linking structure to improve your SEO rankings. Internal linking is always considered essential for a local SEO project because it can support website navigation and help with website hierarchy and information architecture. The internal linking structure has a role in distributing ranking power and page authority among the pages.
Using location pages for your website
When you have multiple brick-and-mortar stores in different locations, you must have location pages for all of them. Location pages can offer valuable information to prospective customers about your name, business name, address, email, phone number, store hours, parking/transit information, unique store descriptions, promotions, and testimonials posted by happy customers. You can even consult with a local search marketing company about using the information to generate a steady following for your brand.
Optimizing the URL and title tags of your business website
Every page in your website should be optimized separately; if it is to have the desired flow of traffic in it. For this reason, you should get the URL, the title tags, the headers, the meta description as well as the content of your website optimized for the best results. Look for geo-targeted content to help your target customers learn about your business and reach out to you.
The companies that offer local search engine marketing services can consider the nature of your local business and its target audience to create unique local SEO measures that can be good for your business. Hire the expertise of an SEO firm with the experience to serve local businesses.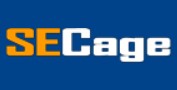 The Search Engine Cage team is on a mission to educate entrepreneurs. We make things easier for the small business owner, by writing articles that help them to understand SEO and Digital Marketing.