If you run a small or multi-location business and want nearby customers to find your brand through search, you need a local SEO strategy. By optimizing your business for local search, you can connect with highly motivated customers looking for the products or services you offer at exactly the right time.
What Is Local SEO?
Local SEO (Local Search Engine Optimization) is the process of optimizing your business's web presence so that you show up when nearby customers perform a search related to your business.
Local SEO is important for brick-and-mortar businesses because:
Local search intent is specific. Local customers are looking for businesses near them that can provide them with something specific. Someone in Tampa searching for a dry cleaner doesn't want to find a business in San Francisco. They specifically want to find a dry cleaning business in Tampa. Local SEO helps businesses connect with these customers by utilizing targeting in their marketing strategies.
Local search can lead to more customer visits. Customers who search for a local business are often ready to visit. Google research shows that 76% of people who conduct a local mobile search visit a business within 24 hours.
Local searches have a high purchase intent. When people look for local businesses, they are often near the bottom of the sales funnel and ready to make a purchase. Search Engine Land reports that 78% of local mobile searches result in a purchase either in-store or online.
Local searchers are ready to visit a business and make a purchase. They want to find a place nearby that offers what they want and need. Local SEO helps them find it.
Understanding Local SEO and Search Engines
Local SEO exists because search engines want to provide the most relevant and useful results possible. The key difference between local SEO and traditional organic SEO is the geographical component, which enables search engines to show users relevant results for nearby solutions. It wouldn't make sense for people in Tampa to search for a dry cleaner and see results for a business based in San Francisco.
To provide the best local results, Google considers three ranking factors.
Proximity: How close the business is to the searcher
Relevance: How relevant the business is to the search phrase
Prominence: How well-known the business is and how much online authority it has
To improve local SEO, a business must optimize its online presence to appeal to these three ranking factors.
Understanding Local SEO and SERPs
To fully understand local SEO, it helps to know how local search results appear on search engine results pages (SERPs). Local search results appear in four ways.
1. Organic search results are earned when local businesses follow SEO best practices. The placement appears as a standard search result.
2. Paid search engine results are paid search ads. A local business pays for its search result to appear when people search for select keywords as part of a pay-per-click marketing strategy. The "Ad" designation on the result indicates that it is a paid placement.
3. Google My Business results are rich search results that display on a map or a featured listing. Businesses that appear in this rich search section have claimed and optimized their Google My Business page.
4. Google guaranteed listings are rich search results available for some service-based industries. A business that appears as a Google Guaranteed brand has signed up and been verified through Google's program.
Local SEO Tips: How to Optimize Your Site in 9 Steps
At this point, you know what local SEO is, the importance of local search, and how local results appear on SERPs. Now, let's look at how you can optimize your site for local search.
Use this local SEO checklist to appeal to Google's proximity, relevance, and prominence ranking factors.
1. Make sure your site is mobile-friendly
When a site is mobile-friendly, it is responsive and can adapt to any screen size. Any SEO checklist will tell you to use a responsive site because it is both an SEO ranking factor and customer expectation. Mobile sites perform better in search and provide a better experience for users.
Mobile-friendliness is especially essential for local search, as many people use their mobile devices to search for local businesses. A study by BrightLocal found that 77% of people used a mobile device to search for a local business.
Plus, mobile-friendly sites are easier to navigate, which can lead to a longer time on a site and higher conversions. This can also send positive behavioral signals to Google and boost search rankings.
How to See If Your Site Is Mobile-Friendly
To see if your site is mobile-friendly, run a technical SEO audit, or use Google's Mobile-Friendly Test. The Google test scans your site and offers directions for improvement if the site doesn't meet its mobile standards.
2. Add your business address to your website
To help Google understand where your business is located, feature your physical address on your site.
If you have one location, add your address to your site footer and contact page.
If you have multiple locations, create a locations page that lists the addresses of each location, and create a unique page for each location.
On your contact and location pages, embed a Google map showing the business location.
Add location-based structured data to your website.
This information helps search engines associate your business with a specific region or area.
How to Add Location-Based Structured Data to Your Site
Structured data, or schema markup, is microdata added to your website to help search engines understand your site. Location-based structured data makes it easier for search engines to identify the location of your business.
3. Create a Google My Business page
Google My Business is a free listing that businesses can create for each of their locations. Earlier in this post, we looked at how Google My Business (GMB) pages appear as rich results on SERPs. They may appear as a list of businesses and/or a map.
GMB rich results may also show information about a business location (such as their address, hours, phone number, etc.) as well as call-to-action buttons (to visit the website, get directions, contact, etc.).
For your business to appear in these rich listings, create a GMB page for each of your locations.
Optimize Your Google My Business Page
Creating a GMB page is just the first step. You can boost the visibility of your GMB page by optimizing and interacting with it. Regularly update and engage with your page by adding photos, creating posts, engaging with reviews, and adding FAQs.
4. Build business citations
Google My Business is the most important business citation for local SEO. But it's not the only one that matters.
A business citation is any online mention of your business that includes your name, phone number, and address. Citations are important because they tell Google that your business is authentic and trustworthy. They appear on local and national directory sites such as:
Facebook
Yelp
Angie's List
Yellow Pages
Citysearch
Foursquare
TripAdvisor
MapQuest
Apple Maps
Create profiles for your business on all well-known national citation sites as well as regional or local business directories.
How to Find Citation Sites
Find opportunities to build citations for your site by looking to see what directories already link to your competitors or other nearby businesses.
Enter the site of a known competitor or other local business into ahrefs site explorer.
View the pages that link to the target site to find directory sites where you can add your business.
5. Pay attention to NAP consistency
Each time you build a citation for your business, it shows search engines that your business is trustworthy and established. But all of that work can be undone if your citations aren't consistent.
How to Check Your NAP Consistency
To check and manage your NAP consistency, sign up for a local citation management service or perform a manual search to find your business listings.
A service like Synup scans the web for your business listings updates them as necessary, and continues to manage your listings for you. Or you can manage listings on your own by searching for sites that link to your business and verifying that your information is correct.
To find sites that link to your website, use Ahrefs' Site Explorer. Enter your site URL to see the exact URLs linking to your site. Visit each page to verify that your NAP is used properly.
6. Optimize title tags and meta descriptions for your location and category
Title tags and meta descriptions are meta tags or pieces of code added to the backend of a webpage to help search engines understand what the page is about.
As you build business profiles around the web, pay close attention to your NAP consistency.
NAP consistency refers to the consistent use of your business name, address, and phone number. A consistent version of your NAP makes it easier for search engines to recognize and rank your site. An inconsistent NAP can confuse the search engines and lead to a dip in search visibility.
A title tag is a version of the page title that appears on SERPs. The meta description is a blurb that describes the page. It also appears in the search results for the web page. To improve local SEO, optimize title tags and meta descriptions for your location and business category.
How to Optimize Title Tags and Meta Descriptions
In the homepage meta information, include your area, region, or city, plus your business category, in both the meta title and description.
On location pages, include the city and category in both the title and description.
Limit title tags to 60 characters.
Limit the meta description to 320 characters.
7. Target and optimize your site for local keywords
In addition to optimizing your primary pages for category and location, also optimize other pages across your site for popular, locally focused keywords.
Locally focused keywords include long-tail keywords and phrases with geographic areas such as dry cleaner in Tampa, best Tampa dry cleaner, or dry cleaner near me. Perform keyword research to find popular, low-competition local search terms most likely to drive traffic to your site.
How to Optimize Your Site for Local Keywords
Once you have a list of local keywords to target, create a content and SEO plan for targeting each term.
Develop content that targets the terms you found during your keyword research.
Optimize each page for one target term. Use an on-page SEO checklist to optimize the page for the target term fully.
Check your on-page SEO using Moz's On-Page SEO grader. Enter the page URL and target term to scan the page. The tool reports on any on-page SEO optimization issues and also surfaces any missed opportunities. It also includes directions on how to make adjustments to improve the page.
8. Implement off-page SEO
A local SEO plan isn't limited to on-site optimization. You also need to focus on off-page SEO to build your site's authority and relevance.
The number of links pointing to your site tells Google that your site is authoritative and trustworthy. The more (quality) links your site has, the more important it will seem to search engines. To launch an off-page SEO plan to build high-quality backlinks for your website.
How to Build Quality Backlinks to Your Site
To build quality links for your site, create plans for:
Brand mention link acquisition
Broken link building
Influencer marketing
9. Get reviews for your business
There is another element that Google considers when trying to determine how trustworthy your site is: customer reviews. Google looks at how many reviews and what type of reviews there are for your business when determining search rankings.
A part of your local SEO plan must include generating reviews from customers. The most important place to collect reviews is on your Google My Business page. But it is also useful to collect them on other citation sites like Facebook, Yelp, Angie's List, etc.
To Get Reviews for Your Business
Generating reviews for your business shouldn't be a one-time strategy. Make collecting reviews an ongoing initiative by:
Highlight existing reviews on your website so that customers know you collect them.
Create a page on your website that asks customers to leave a review and includes links to relevant review sites.
Offering incentives to get customers to leave authentic reviews. However, you should never pay a customer to write a good review.
Asking customers to leave reviews through follow-up emails and social media interactions.
Don't Miss Any Local SEO Opportunities
Local SEO helps small and multi-location businesses get the most out of search marketing by connecting them with the people who matter most – local customers and shoppers who are looking for nearby businesses.
Perform a local SEO audit on your site and follow the local SEO tips in this post to launch a local search plan that helps your brick-and-mortar business rank in your area.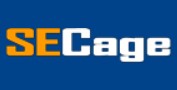 The Search Engine Cage team is on a mission to educate entrepreneurs. We make things easier for the small business owner, by writing articles that help them to understand SEO and Digital Marketing.