Have you ever wondered how your site gets to the top of Google's results? Well, one aspect of ranking in Google search results is called SEO or Search Engine Optimization. Here's a quick rundown on how to influence the ranking factors that affect your site. This will help your site rank higher on Google and drive more traffic to your business website.
Keywords Research
Keywords are incredibly important for perfecting your site for search engines. To understand how search engines function, you need to understand what people are searching for. You can research keywords online or through a paid service like Google AdWords' Keyword Planner. Then, use those keywords in your title and meta descriptions.

When you create titles and meta descriptions, make sure your keywords are within that content. You'll want to include them naturally—not stuff them in there—but using synonyms can help you cover a lot of different search terms.
Make sure that choose descriptive, but natural keywords for titles and meta descriptions. If you're going for very specific searches, make sure you use synonyms. Use multiple keyword combinations in your title tag because each search engine has its own algorithm. Don't try to go for every possible combination of words—instead, focus on three or four terms that will be most effective at bringing people in from Google and Yelp searches. Be sure you're also using these phrases in your body content.
The first thing is you should make clear what words people will use when they search for products/services you offer. Then, using Google Keyword Planner, brainstorm different keyword variations that are relevant and popular in your industry (or for your target audience). After that, choose the top 2-3 keywords based on competition level and other factors. Finally, stick with them!
If you can't choose the right keywords, that's okay. Local SEO is a complex process and requires careful planning. The most important thing is that you have an idea of what success looks like and how it will change your business for good. You'll use long-tail keywords over the short-tail keywords for your business. If you are ready for that, let's get started!
URL Structure
Search engine algorithms are becoming more complicated, but they still rely on certain factors to rank websites. A few of these factors are basic HTML sitemaps, links from other sites, and how long a website has been in existence. Even if your website is new, you can help it rank by making sure it follows proper URL structure principles.
The first thing that influences how search engines rank pages is how many links you have from other websites. A link from a site ranked highly by Google will increase your ranking, which means you need to build quality links. The key here is quality and not just quantity.
Age of Domain
The age of a domain is a ranking factor, as it tends to show that a site has been around for some time. If a site has existed since 2012, you can be sure it's had plenty of time to increase its authority within Google's algorithm. This is one of those factors that has slowly crept into importance over time, and if you own an older domain then there's every chance, you'll start seeing traffic increases in due course—if not immediately. Don't panic if your domain was registered recently; although it won't help with SEO right away, having good backlinks will help get your site noticed.
One thing that you should be aware of is those old domains are not necessarily good domains. There are many factors that could cause a domain age, and they may not have any effect on your site's rank on Google.
Focus on User-Intent Content
The exact criteria for user-intent content can vary depending on your industry, but most companies would agree that user-intent content relates specifically to what users are looking for, versus general topics. For example, if you run a pet shop in San Diego (like PetSmart), and someone searches Google for puppies, they have a specific kind of dog in mind (or at least a brand). They also might have something like timing or price in mind.

If you don't serve that user intent, you won't be relevant. You won't have a place on their search results page. If a user sees content, they don't find relevant, they will likely move on and may never come back. This is how online businesses fail in their marketing efforts. Do not be one of them!
On-Page SEO
These are all your website's own on-site factors that can influence a search engine's decision on ranking your website. The keyword density, link profile, internal/external linking, and URL structure can all affect whether a search engine decides to rank you in their results. You should understand what these mean and how they work. It is also important that your site is coded properly so as not to impede how Google crawls it.
Meta Title Tags:
One of the best ways for anyone in any business, but especially those that focus on online sales, is by using title tags. Many SEO companies recommend a title tag length of approx. 55 to 60 characters because that Google shows in the SERPs. We all want our services or products to be noticed, so producing a catchy phrase can be key. If you're not great at coming up with titles though, there are other things you can do like using long-tail keywords and phrases that people would type into Google when they're looking for a service like yours.
The only downside of using meta title tags is that if your content isn't really focusing on those topics, it can be hard to pull it off. If you aren't an expert in your industry and you're just using key phrases in your title tag because you think it will help you rank better, Google will see right through that. In fact, having spammy keywords in your title tags can hurt you more than it helps.
Meta Description:
Make sure you have Meta descriptions that have keyword-rich tags. This is a way of telling search engines what your page is about. (For example Local Business, or Painting Services) Keywords in these tags are part of what helps figure outranking on Google, Yahoo, and Bing. It will also help drive traffic because people will be more likely to click on a description that is relevant to their search query. Use 5-10 phrases in your taglines for best results.
The best way to improve rankings is through meta descriptions. Write a unique description for each page. The keyword or keywords that you want to include in your rankings should be in these descriptions as well. When writing meta descriptions remember that there is not much space available, so keep it short and focused on your specific target keyword(s). If done correctly, your site will have an increased chance of appearing for relevant searches and will also increase traffic from organic searches.
Heading Tags:
Most people understand that it's important to optimize your website for search engines, but few know-how. This is where a basic understanding of how headings and tags work can be incredibly useful. H1 through H6 tags are used by Google and other search engines as indicators of what a page is about, and they influence keyword ranking.
For example, if you are discussing a specific area or niche and have a page that covers many of its aspects, such as San Diego Spinal Surgeons, your H1 tag might be San Diego Spinal Surgeons. Then, on other pages where you discuss San Diego spinal surgeons individually or in small groups, use H2 tags that read something like San Diego Spinal Surgeon – Dr.
High-Quality Inbound Links
Backlinks from websites and blogs that are highly relevant or share similar subject matter are referred to as high-quality inbound links. It is these links that influence search engine ranking factors (such as PageRank) for your site. But it's not simply about getting a high number of links—it's about getting high-quality ones.
For example, backlinks from low-authority websites may have less impact on your website than backlinks from sites which has an authority score of 100/100. To get more high-quality inbound links, focus on providing value to others by creating content that will be helpful and valuable for them, then use outreach strategies like guest blogging and link-building campaigns to get those authoritative backlinks you want.
Google Business Page
To get started, you need a Google My Business page. This is where you'll manage your location and set some basic information about what you do and who you serve. It's also where potential customers will be able to find your business online, so take some time to fill out all the sections that are pertinent to your business. Your Google My Business page should include things like hours of operation, phone number, website address, email address, and more. You can even add photos from your business or images from around town (like pictures of satisfied customers). Also, make sure to claim your listing on Google Maps by adding exact directions to your location. If you have any added questions or want help setting up your Google My Business page, just give us a call! We can help in creating an effective profile for you on Google Local Search.
And lastly, take some time to check out you're listing on Google Maps. If you spot any inaccuracies, contact us and we'll go over them together. There are many moving parts that can affect how high you rank in search results, so it's crucial that you know where your business is showing up online. We can help you get in front of more potential customers! Search engines like Google pay a lot of attention to these details when calculating rankings for business listings.
Google Online Reviews
Google's review filter helps improve the quality of search results by deciding whether a review is from a trustworthy source. Searching for your brand name or keywords on Google will show featured reviews at the top of page 1, and those found on other sites will be shown further down. Reviews from authoritative sources (like Yelp or TripAdvisor) are more likely to be featured above all others, so it makes sense to collect as many 5-star reviews as possible from these platforms.
As you start seeing an increase in traffic, your ranking factors can shift over time. Often, it's not a single factor that causes a change, but rather many moving parts affecting your overall SEO ranking. When changes happen for better or worse, revisit your title tags and meta descriptions to see if they need changing. The same goes for landing page content and other online assets—keep them always updated.
Local Citations
Before you can influence Google, you need your business listed on sites that it counts as citations. Make sure your business is listed on Yelp, Google Business, Facebook, and any other online channels where people can find out about your service. Don't forget brick-and-mortar locations like libraries and chamber of commerce offices. The more places you're listed, the more opportunities there are for potential customers to see and learn about what you offer.
If you're already listed on Google, it's time to ensure that your contact information is accurate and up to date. Be sure that all your office locations and phone numbers are correct, as well as any other relevant details. Also, be sure that you have an online presence through Google My Business. If people can find your business when they search online, they will be more likely to choose you when they need services from businesses like yours.
User Experience
Google is going beyond just returning web pages that are relevant for a search term. Instead, it's placing importance on other aspects of a page and its source. That includes things like page load speed, click-through rate, time on site, and bounce rate. For example, if you have a slow website or an ad that has a low click-through rate (CTR), Google may not rank your company as high in its results.
Click-through rate
The click-through rate (CTR) is a number that shows how many people click on your ad when it shows up in their search results. If you see an increase in CTR, it's a great indication that people are responding well to your ad. You can also track conversion rates based on clicks from an ad, which is one of several metrics available through third-party tracking tools such as Google AdWords and Facebook Ads Manager.
Pages per session
One of Google's ranking factors is how much traffic your site generates. The logic behind Google Panda (Google's search ranking algorithm) says that if people come back for more, it's a good indication that your site is relevant and useful. With local search, visit duration becomes even more important because it shows your potential clients are staying on your site longer—which also tells Google that they trust you more.
Bounce rate
This is one of my favorite metrics—or more appropriately, behaviors—to look at when finding how well a piece of content is doing. The bounce rate shows that traffic is exiting your site from either a link on your page or through a search query. If your bounce rate is low (under 20 percent), you can assume visitors are finding what they're looking for and sticking around.
If your bounce rate is high, it means you need to improve that content to keep people around. What was once a common occurrence is now something that search engines penalize websites for because they consider it as a sign of low-quality content. With Google's update of mobile-first indexing and its focus on user experience, bounce rates will be even more important than before.
Page Speed
Site speed is crucial for search rankings. Pages that load faster are ranked higher, so it's important that you keep your site loading fast. Many things can slow down a site—overloaded servers, too many ads, etc. —but one of the easiest ways to make your site run faster is by reducing its size. In short: compress photos, JavaScript, and CSS files before uploading them. More compression = faster sites = higher rankings!
Another factor that influences your site speed is its load time. Loading time refers to how long it takes a page from your site to load on a visitor's browser. Load time can be influenced by many factors, such as hosting speed, browser configuration, and network distance between users and servers. The goal is always that your website loads faster than other websites in its category. This helps search engines find which sites are more important or relevant than others and will influence rankings accordingly.
Of course, you can use all sorts of online tools that evaluate site speed. If you're interested in improving site performance and rankings but don't know where to start, we're here for you! We are a Carlsbad SEO company that specializes in helping businesses succeed online. By focusing on high-quality content, social media presence, and website architecture, we drive more traffic towards your business through organic search engine results.
Mobile Friendliness
With increased people accessing web content on their mobile devices, it's more important than ever that your site is mobile-friendly. Google has begun actively punishing sites that aren't optimized for viewing on smartphones and tablets. Make sure you follow all of Google's official recommendations but don't stop there.
It's also important that your website is readable on a smartphone. I always recommend using Google's mobile-friendly test, which will show you what text would be unreadable if viewed on a mobile device. With responsive design, your content automatically re-formats itself when viewed on mobile devices. This is becoming increasingly important as Google puts more emphasis on mobile-friendliness in their search results.
Optimizing your site for viewing on mobile devices is important for another reason: search engines are looking for ways to supply better mobile search results. If you have a site that's not mobile-friendly, they'll be less likely to show it in search results. That could mean that people searching on their phones won't be able to find your business—which could lead to fewer sales and customers.
Structured Data Markup
While on-page optimization is critical for ranking your website, it's not enough. Off-page optimization is just as vital for influencing your site's rank in search engines. One of these off-page factors is structured data markup, which let search engines understand and catalog various aspects of your site, from title tags to image alt text and so much more. Our local SEO services in San Diego will help you perfect your web pages so that they work better in Google's eyes.
There are a few separate ways to include structured data markup on your website, depending on what you want to conduct. We'll discuss how each type of markup works and why it matters in terms of search engine optimization.
When we're asked What is Local SEO? we answer, that it is ensuring your online business information can be easily found by real people and returned by search engines in response to search queries. Real people use search engines like Google and Bing daily, but they are also influenced by what their friends post on social media about a business, an event, or a location.
Backlink Profile
Creating a high-quality backlink profile is a highly effective way of improving your search engine rankings. One way of doing so is by using a tool called Open Site Explorer (created by Moz), which shows you important metrics about your link profile. A good backlink profile consists of links from diverse sources, including .edu domains, government websites, and large media sites such as .coms or .orgs.
Backlinks from .edu domains are worth more than others in organic search and have been shown to improve rankings for top keywords. Links from government websites are also of value because they come from official, highly trusted sources. Large media sites such as .coms or. orgs will also help improve your rankings.
An effective way of building your backlink profile is by creating content that's so valuable it gets links from other sources. One effective way of doing so is through guest blogging. This entails drafting high-quality articles for relevant websites in your niche and asking them to publish them as guest posts on their site. You can also create your own website or use an existing one, as well as contribute posts to forums, social media sites, and mailing lists.
In conclusion:
If you make local SEO a priority, you can experience a higher ranking for a local search. Local SEO is an online marketing technique that aims at increasing the position of a website in natural search engine results. It helps your business gain maximum visibility in search engines. Local SEO brings good traffic, as its content is targeted to your audience. However, it takes some time to rank well for local SERPs.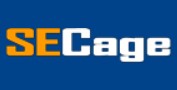 The Search Engine Cage team is on a mission to educate entrepreneurs. We make things easier for the small business owner, by writing articles that help them to understand SEO and Digital Marketing.