One of the largest companies in the world, Amazon is also known as the E-commerce giant. This corporation has modernized the way of online shopping.
From books to groceries, and from house decor to electronics, you can get everything here. You can have a supermarket on your own phone.
As the company continued growing up, it united hands with many other big organizations. Amazon always shows interest in getting anything that can further expand the business.
For every company that was growing in the market; Amazon approached that organization and purchased its shares.
This step was taken for the ease of people so they can get every kind of item at a single platform without visiting different online stores.
In this article, we will tell you what companies amazon owns and how much revenue the company is generating from each of the companies.
Companies Owned by Amazon
Here is the list of firms that are run by amazon. Have a look at each of these companies and their revenue.
1. MGM Holdings Inc.
Type of business: Film and TV content (production and distribution)
Purchasing date: March 17, 2022
Purchasing price: $8.5 billion
Annual Revenue (2020): $1.5 billion
The term MGM stands for Metro-Goldwyn-Mayer. This company holds a special place in producing and distributing entertainment services.
This company is held in the second best place in the list of amazon subsidiaries as the company is making revenue of $1.5 billion per year.
Amazon Prime Video streaming service continues to increase its content with time to make itself the best platform for entertainment purposes.
So, the company has continued its competition with all other big platforms like Netflix, Paramount Global, and Walt Disney Co.
2. Audible
Type of business: Audiobooks
Purchasing price: $300 million
Annual Revenue (2019): $2.9 billion
Amazon also owns the largest audiobook service, provider. Audible offers every type of audio content so that people can also enjoy listening to books instead of reading them.
This is the biggest audio bookseller in the United States. One can get every kind of audiobook from this online store whether it is motivational, informative, or a documentary.
The best thing about this company is that it allows storage of up to 4 gigabytes of material in the device and audio for 2 hours.
So, it couldn't be wrong to say that it was a wise decision by Amazon to acquire this company for $300 million and now get a 10% of their investment every single year.
3. Whole Foods Market
Type of business: Grocery Store
Purchasing date: August 28, 2017
Purchasing price: $13.7 billion
Whole Foods Market is one of the largest organic grocery stores in the United States that is also certified in the list of USDA.
In the list of fortune in 2017, the company was ranked 176 in the list of the top 500. That was a proud moment for the company as it was recognized everywhere.
At that moment, Amazon showed its interest in purchasing the company and acquired it for $13.7 billion. This is considered the best deal Amazon ever made with any company.
The company reduced its prices for the food items to get a better response from the customers and convince them to purchase their food from here.
In May 2022, Amazon opened 13 new stores to expand the business over the country and get more customers in their stores.
However, this step was not very effective as the revenue from the physical stores has fallen dramatically.
4. Zappos
Type of business: Apparel and footwear
Purchasing price: $1.2 billion
Zappos is an online footwear store that was founded in 1999. It doesn't take much time for the company to grow and it all happened independently.
In 2009, Amazon agreed to buy the shares of the company for $ 10 million and also pay $40 million in cash.
Interestingly, the value of the company increased rapidly between the time of announcement and closing. The acquisition price of the firm was gone to $1.2 billion in a very short time.
Amazon didn't provide the exact revenue figure of Zappos so Forbes reported in 2015 that the revenue of the company was more than $2 billion.
In 2020, this news was also very hot over the channels that Amazon acquired Zappos because they had some threat from the company for its footwear brand endless.com which was launched in 2007.
5. Amazon Robotics
Type of business: Robotics
Purchasing date: March 19, 2012
Purchasing price: $775 million
Amazon robotics, which was first introduced as Kiva systems, was owned by amazon in 2012 and was famous for providing mechanical items.
The company was founded in 2003 and was independent until Amazon acquired it and set the rules of its choice.
Like other amazon companies, the products of Kiva were not introduced on the E-commerce platform of amazon which made its actual role unclear.
However, we can see the retrieval and storage system of the company that makes it certain that the organization has thousands of robots that can handle the delivery even without an online platform.
6. Pillpack
Type of business: Online pharmacy
Purchasing date: September 2018
Purchasing price: $753 million
While Amazon purchased the companies of every sector, here came the chemist stores where this market giant made an entry.
Pillpack is an online pharmacy store that was founded in 2013 and was famous worldwide as an online platform.
In 2018, amazon showed its interest in buying the company. The main purpose for purchasing this firm was to improve the delivery time over the country.
Just like Whole Foods Market and Zappos, this company also retained the brand name under amazon to increase the worth of the organization.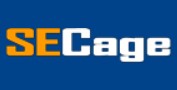 The Search Engine Cage team is on a mission to educate entrepreneurs. We make things easier for the small business owner, by writing articles that help them to understand SEO and Digital Marketing.