At Instagram, the possibilities are endless, and the opportunities for creative expression are vast. With over 1 billion active users monthly, Instagram has become the most popular social network for sharing photos, videos, and stories with friends, family, and followers around the world.
There are countless ways to boost your reach and engagement on this dynamic platform, from hashtags to Instagram stories. But with so many users and so much content, how do you ensure your posts are seen and engaged with by your target audience? The answer lies in understanding and utilizing Instagram's features to their fullest potential.
So whether you're a social media influencer, a small business owner, or someone looking to grow your Instagram presence, join me as we explore the world of Instagram features and discover how to use them to take your profile to the next level.
Why do brands use Instagram?
Picture this: you're walking down a bustling street in a busy city, trying to catch the attention of potential customers who are too busy scrolling through their phones to notice your storefront. Sound familiar? That's where Instagram comes in.
1. Tell a Story
Instagram is all about storytelling. Use your posts to tell a visual story that captures your brand's personality, values, and mission. This will help you connect with your audience on a deeper level and make your brand more relatable.
2. Be Consistent
Consistency is key on Instagram. Create a content strategy that aligns with your brand's goals and post frequently. This will facilitate staying on top with your followers and building a loyal community around your brand.
3. Engage with Your Followers
Instagram is a two-way conversation. Don't just post and ghost – engage with your active followers by responding to comments, asking for feedback, and running polls. This will help you build a stronger relationship with your followers and make them feel valued.
4. Use Hashtags Strategically
Hashtags are a robust tool for increasing your reach on Instagram. Use them strategically by researching popular and relevant hashtags in your niche and using them in your posts. This will help you attract new followers and connect with potential customers.
5. Collaborate with Others
Collaborating with other businesses and influencers can be a brilliant way to reach new audiences and increase your credibility. Look for opportunities to collaborate on giveaways, guest posts, or other creative projects that align with your brand's values and goals.
By following these creative pointers, you can take your Instagram presence to the next level and achieve greater reach and engagement with your target audience. Happy Instagramming!
Instagram features that help brands with better engagement & reach
Attention all businesses looking to take their Instagram presence to the next level! You're in luck because we've compiled eight Instagram features perfect for helping you grow online and attract more followers.
1. Instagram Shopping
An essential feature for businesses selling products online. With Instagram Shopping, you can tag your products in your posts and stories, making it easy for your followers to shop for your products with just a few clicks.
2. Link in Bio
Next on the list is the Link in Bio feature, which allows you to add a clickable link to your bio. This is a magnificent way to drive traffic to your website and help your followers learn more about your brand.
3. Instagram self-embed
Last but not least, Instagram has a self-embed option using this you can embed Instagram posts directly on the website directly through Instagram. The only drawback is that you can only manually embed one post at a time, otherwise, this feature is highly trustworthy and easy to use. 
This feature can only be used for public accounts and profiles that do not have this feature turned off. You can copy the embed code and paste it into your HTML editor to make the Instagram post live on your website.
4. Instagram reels
Instagram Reels is a feature that allows you to create short-form videos (up to 60 seconds) with music, effects, and filters.
Reels are a fun and creative way to showcase your brand's personality and connect with your audience on a deeper level. Instagram reels have a tendency to go viral faster, and with optimum usage, they can make you a sensation within hours.
5. Instagram Live
If you want to connect with your followers in real-time, Instagram Live is the perfect feature for you. Use it to host Q&A sessions, behind-the-scenes tours, or product launches.
6. Gift Cards and Food Orders
Another excellent business feature is Gift Cards and Food Orders, which allow you to sell digital gift cards or accept food orders directly on your Instagram profile.
7. IGTV
For longer-form content, IGTV is a must-try feature. With IGTV, you can share videos up to 60 minutes long, making it perfect for sharing in-depth tutorials or behind-the-scenes footage.
8. Multiple Sticker options
To increase engagement with your followers, take advantage of the Poll, Slider, Question, Quiz, and Countdown Stickers. These fun and interactive features are perfect for encouraging your followers to engage with your brand and share their opinions.
9. Pin the best comments
If you want to showcase positive feedback from your followers, try using Pinned Comments. This feature lets you pin your favorite comments to the top of your post's comment section, making it easy for others to see.
So there you have it – eight Instagram features that are perfect for businesses looking to grow online. Try them out and watch your Instagram presence soar!
Bottom Line
Instagram is a powerful platform for businesses looking to enlarge their reach and connect with their desired audience. With a plethora of features specifically designed for businesses, Instagram offers a variety of tools to help you grow online, increase engagement with your followers, and drive traffic to your website or blog.
From Instagram Shopping to IGTV, Gift Cards, and Food Orders to polls, sliders, Questions, Quizzes, and Countdown Stickers, Instagram has everything you need to take your business to the next level on social media.
By using these features strategically and staying consistent with your content, you can build a loyal following of customers who are passionate about your brand and help your business thrive in the digital age.
So why wait? Start exploring these features today and discover the power of Instagram for your business!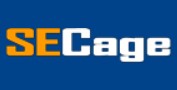 The Search Engine Cage team is on a mission to educate entrepreneurs. We make things easier for the small business owner, by writing articles that help them to understand SEO and Digital Marketing.