Search engine optimization (SEO) is a potent strategy for increasing traffic to your website and its visibility. But how can you assess whether your SEO campaign was successful? The important metrics you must monitor to assess the effectiveness of your SEO services strategy are covered in this article.
1. Keyword Rankings
Keyword rankings are one of the most basic and important metrics for measuring the success of your SEO campaign. You may assess how well your website is doing in search engine results pages (SERPs) by monitoring the ranks of your target keywords. You may monitor your keyword ranks using programs like SEMrush, Ahrefs, or Moz.
Ideally, you want to see an upward trend in your keyword rankings over time. If your rankings are stagnant or decreasing, it may be an indication that your SEO strategy needs adjustment.
2. Organic Traffic
Search engine traffic, such as that from Google, is referred to as organic traffic. An internet user would typically enter a search term into a search engine and click on the result (a website link) that appeared in the organic rankings.
Because you didn't buy advertising to generate those clicks, the visitors who arrive at your website from these rankings are referred to as organic traffic. Therefore, the more traffic you can produce (from relevant terms), the better.
There are various techniques to boost your organic traffic:
Increasing your rankings:
You may use this to get yourself more visible on Google. Your chances of gaining traffic are better the more people discover your organic ranking on Google. An SEO audit is an excellent place to start if you're not sure where you can improve.
enhancing meta descriptions and titles:
The meta title and description are the text that appears on the Google results page. Making your title and description more intriguing can encourage a greater number of people to click on your link and visit your website.
enhancing the existing information on your website:
Your rankings will rise if you update the information on the sites that don't appear at the top of the search engine results, which will eventually boost your organic traffic.
3. Conversion Rate
The number of website visitors who complete a desired action, such as making a purchase, filling out a contact form, or subscribing to a newsletter, is known as the conversion rate. Monitoring your conversion rate is important because it enables you to assess how well your website converts visitors into paying customers. l your website converts visitors into paying clients.
Any SEO campaign should focus on increasing conversion rates because doing so can help you get the most return on your SEO investment. If you're not seeing an increase in conversion rate, your website may need additional optimization, or your target market may require better targeting.
4. Online shopping conversion rate
The proportion of website visits that ended in an online purchase is known as your e-commerce conversion rate. You can focus on a specific traffic source in Google Analytics to view your organic e-commerce conversion rate, which will enable you to determine whether or not your organic traffic truly results in a sale. In some businesses, even turning 1% of your traffic into a sale or lead could be seen as excellent, making it difficult to define what constitutes a strong e-commerce conversion rate. Make sure that your organic e-commerce conversion rate is at least consistently remaining the same or somewhat improving. You should also look for drop-offs in your checkout funnels to identify potential barriers that might be keeping your users from making a purchase. Sometimes, To give customers extra assurance that their transaction is secure, it can be as easy as adding some trust badges to your store.
Conversion Rate Optimization refers to any adjustments you make to your website to convert a greater proportion of visitors. The technique of strategically altering your website in the hopes that it will increase conversions is known as conversion rate optimization. Various Conversion Rate Optimization software can be used to test any ideas you have for improving sales on your website, giving you the information you need to decide what will convert consumers. Further information on Conversion Rate Optimization
5. Bounce Rate
The percentage of visitors who leave your website right away without viewing any other pages is known as the bounce rate.
You may imagine it as someone immediately shutting a tab or hitting the "back" arrow after your page loads.
The bounce rate is a sign of how important a website visitor believes the page they are on to be to them.
By making sure that: you can reduce your bounce rate.
Your website opens quickly. Which pages take a long time to load will be revealed by your SEO audit. There are several programs available to assist you if you need to optimize your photographs.
The page has a good layout and is appealing to the eye. You may experiment with split testing various designs.
Their search term and the page they arrived at are consistent. ensuring that the messaging and the design are consistent. Adoption equals confusion.
Your bounce rate should ideally be as low as feasible. Your homepage or service pages should have a lower bounce rate than blog posts and other sites since different types of pages have varied bounce rates.
If you possess:
A bounce rate of under 30% is seen as favorable.
The typical bounce rate is between 31% and 60%; you should examine sites with a high bounce rate to see how you can make them more engaging.
70% or more calls for attention. To see what may be improved, take a look at your home page and the pages with the greatest bounce rates. Ensure that your website's structure and content are similar to those of high-ranking rival websites by taking a look at them.
There you have it, then! You may use these 5 indicators to gain the understanding you need to monitor and adjust your SEO approach over time.
6. Backlinks
Backlinks are links from additional websites that lead to your website. Because they can increase your website's authority and visibility in search engine results pages, backlinks are crucial for SEO. You can use the best SEO tools like Ahrefs or Majestic to track your backlinks.
Ideally, you want to see an increase in the number and quality of your backlinks over time. Your backlinks may be a sign that you need to concentrate on gaining additional high-quality backlinks if they are declining or staying the same.
7. Domain Authority
Domain authority is a metric that measures the strength and authority of your website in search engines. The quantity and quality of your backlinks, the age of your website, and the affinity of your content with your keyword targets are all taken into account when determining your domain authority.
Because it can help you rank higher in search engine results in pages and draw more organic traffic to your website, increasing your domain authority is crucial. You can use tools like Moz or Ahrefs to track your domain authority.
8. Social Signals
The likes, shares, comments, and other engagements that your website or content gets on social networking sites like Facebook, Twitter, or LinkedIn are referred to as "social signals." Social signals can be an indication of how engaging and shareable your content is.
Understanding how well your content is connecting with your target audience may be gained by tracking your social signals. If social signals aren't growing, it can be a hint that your content needs to be improved or that you should concentrate on establishing a more robust social media presence.
9. Mobile Traffic
The visitors to your website who use mobile phones or tablets are referred to as mobile traffic. As more and more people use the internet using mobile devices, monitoring your mobile traffic will assist you ensure that your website is mobile-friendly.
To monitor your mobile traffic and check whether your website is mobile-friendly, use Google Analytics. If you're not seeing an increase in mobile traffic, it may be an indication that your website needs more optimization for mobile devices.
10. Time on Site
The duration of time visitors spend on your website before departing is referred to as time on site. Visitors are more engaged with your content the longer they stay on your website.
You may get a sense of how interesting and pertinent your content is to your target audience by monitoring time spent on the site.
If visitors aren't spending more time on your website, this may be a sign that your content needs to be improved or that you need to optimize your website better.
11. Achievement of Goals
On your website, you may set "goals" and track your accomplishments using Google Analytics. Almost any activity a visitor could make on your website, such as clicking a page element, sending a contact form, or completing a purchase, could be put up as a goal. More ethereal objectives, such as a user spending a certain length of time on a certain page, can likewise be implemented. Your front-end developers might need to provide a little Javascript assistance for some of the more complex aims.
To decide what activities you want your visitors to perform and measure their completion every month in Google Analytics, consider the general goal of your website. To determine where your goal completions are coming from each month, compare your organic goal completions to your overall goal completions. The ideal scenario is for your organic goal completions to rise each month as your site's search engine visibility rises, generating more leads and money.
Conclusion
Measuring the success of your SEO services campaign is essential for optimizing your website and maximizing your ROI. You may better determine how effective your SEO approach is by monitoring the main indicators covered in this article and making any modifications.
Keep in mind that SEO is a long-term process, and benefits may not be seen right away. By staying patient, monitoring your metrics, and making adjustments as needed, you can build a successful SEO campaign that drives traffic and improves your website's visibility.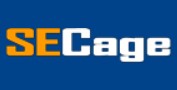 The Search Engine Cage team is on a mission to educate entrepreneurs. We make things easier for the small business owner, by writing articles that help them to understand SEO and Digital Marketing.