Do you want to buy or sell a domain name for your website? If yes, you must be vigilant and careful to consider domain valuations. While doing random estimation, never leave your assets on the table. It's because quoting huge amounts can hamper you from driving potential audiences to your website. 
To avoid all such issues, you need domain name appraisals. In this blog, we will discuss domain name appraisal services so that you can reach a rough estimation.
What are Domain Name Appraisals?
Domain name appraisals are services used to select the best name for your website domain. Such services also estimate the price you have to pay for buying a particular domain. Along with finding names and estimating worth, domain name appraisals are beneficial in comparing similar names. Make use of domain appraisal services to select a competent domain name.
Is it Worthy to go for Paid Domain Appraisals?
Different domain name values appraisals provide service on the fee. Such paid appraisal services are not usually recommended. However, you can go with such appraisals if you have a high-value domain like cats.com. On the other hand, if you are planning to sell any affiliate website, you should also know your domain's value.
Remember that domains having short names are more worthy than those with long names. Take paid domain appraisals only if you are sure that your website domain is of high domain value.
How much can a Domain Name be Worth?
Domain name worth can be from a few dollars to many billion dollars. The value of a domain name is similar to the real estate market. Having a large amount will easily avail the domain name from the seller. It's said that the worth of the domain name is that which the buyer chooses to pay. If you are a seller, you should justify domain name valuation. When you do the self-appraisal, it's very important to have all the data, including past sales, TLDs, and other domain characteristics.
Factors Affecting Domain Name Valuation
Before picking up a domain name appraisal service, you should be aware of the factors affecting domain name valuation. Here are a few factors you need to consider while buying a domain name.
The popularity of Domain Extension: The more popular it is, the more worthy your domain name is.
Domain Name Length: Short domain names are more valuable and memorable than longer ones.
Recent market: Sales of the competitive domains of your domain name.
The market trend of domain: How much does your domain name demand in the market?
Phonetic concerns: Domain names having nice sounds and pronunciation are more valuable.
Business Potential: A domain name having excess intrinsic and extrinsic commercial value is more valuable.
As you have considered these potential factors influencing domain name appraisal, you should look for its valuation tools. Let's dive into the popular domain name appraisals present in the community.
Top Domain Name Appraisal Tools – Finding Perfect Domain Name
Here are the best domain name appraisals you should use while picking up the perfect domain name for your business.
1. Epik
Epik is one of the reliable tools for domain name value appraisals. It does not only provide dollar estimation for a particular domain name but also goes through in-depth uncommon and standard statistics. It depicts its rundown of all the elements that can influence domain valuation to give you an estimated price. 
Epik is the perfect tool for you to get to know about average CPC, monthly searches, website language, and Alexa and Google page rank. All these elements are prioritized, but it doesn't mean that a brand whose name is not highly searched on Google is not good. Get a quick estimation of your domain name from Epik while going through different domain names. Its basic version is free, but you have to pay $399 if you want to access a professional appraisal tool.
2. Domain Index
Domain index is another quick and strong domain appraisal tool. It goes through competitors' information and provides you with a quick statistical scenario of your domain. It's believed that stats of domain index are very helpful while purchasing or selling a domain name. The peculiarity of this tool lies in the sensitive information that other software does not provide, like age, monthly types-ins, TLD rating, and keyword language.
If you want to do only a few searches, Domain Index allows you free of cost. But you need to register and seek paid consultations with this tool to use advanced features of finding the perfect domain name. Register yourself to get more precise statistical estimations about your business domain name.
3. Flippa
Flippa is also a paid marketplace to get domain name valuation. This tool will not provide you with any in-depth information unless and until you supplement other sources. Focusing on and comparing the actual prices of a domain name and which domain names are selling more provides its information. Using this paid marketplace is helpful to figure out domain name evaluability in niches having high market competency.
You can rely on Flippa as it is one of the most reliable platforms to pick the best domain name appraisals.
4. GoDaddy
Godaddy domain appraisals provide the best estimation with high accuracy and precision. The popularity of Godaddy review is because of being a highly hosted marketplace. This tool mainly focuses on the domain names having similarities. For example, it provides estimation by going through the businesses that bought relevant domains in the past.
Another advantage of using GoDaddy domain appraisals is that they provide comparable stats free of cost. Some people claim that the GoDaddy reviews overestimate the domain value, but that's not the case. It estimates market interest, business potential, and other rising trends. Use GoDaddy review to pick a domain name that drives more potential audiences to your business in the future.
5. Sedo
Sedo review is a different yet interesting tool for domain name appraisals. It works by keyword research and provides a list of suggested domains. Along with the suggested domain, the price of the relevant domain name is mentioned. This tool provides brainstorming ideas to pick up the appropriate domain name.
Sedo review also demands payment of $99 to provide actual domain name appraisal. However, we only suggest you go for paid domain appraisals if and only if you have to perform hundreds of researches.
6. Website Outlook
Website outlook is a domain appraisal tool that provides services free of cost. This tool focuses on more than twenty elements to provide you with an accurate estimation of your domain name value. It works upon the rules and regulations of search engine optimization. Due to its SEO base work, it provides stats about how other tools interpret domain value.
Website Outlook considers some of the key factors Website Outlook considers while doing domain name appraisals: Adwords traffic, Moz rank, and Semrush rank. Through this, you will not only get ideas about your domain name valuation but also get ideas about how to monetize more from the business for which you are buying the domain name. If you are a seller, you should also benefit from communicating with your buyer about sites' SEO worth.
7. Brandbucket
If you want to work on branded domains that are popular even without any significant meaning, you should use Brandbucket. This domain name appraisal is best for branded domains like Nike.com. You have to submit your list of domain names to this marketplace.
Once you submit the list to the marketplace, you must wait to see your domain name appraisal live. Both buyers and sellers can get a valuation for the domain name to make their business unique. Besides this, you can also estimate the branded domain by doing marketplace analysis, including characters, TLDs rating, and market trends.
8. EstiBot
Estibot Domain Name Appraisal is a good tool for appraising domain names because it provides an accurate and reliable valuation of a domain name. The appraisal is based on various factors such as the length and keyword relevance of the domain name, the age of the domain, and the number of backlinks and search engine rankings. The report also includes a breakdown of the value of the domain name broken down by keyword, which can be useful for domain investors and entrepreneurs looking to acquire domain names. The tool also takes into account current market trends, so it can be used to determine the best time to buy or sell a domain name.
9. Free Valuator
Free Valuator Domain Appraisal is a great tool for providing an estimated value of a domain name. It provides a quick and easy way to gauge the value of a domain name without having to pay for a professional appraisal. It can be especially useful for those who are new to the domain market and are looking to get a better understanding of what their domain name may be worth. It is also helpful for those who are looking to buy or sell a domain name, as they can use the appraisal to negotiate a better price. Ultimately, Free Valuator Domain Appraisal is a helpful tool for anyone looking to get an estimated value of a domain name.
Concluding Remarks
Finding out a perfect domain name for your business is a sensitive task. But using all of the above tools makes the science of figuring out a potential domain name for business easier. Whether you are working as a buyer or seller, all the tools above are highly reliable for domain name appraisals. Do research, brainstorming, and domain appraisal to pick a perfect domain name for your business.
FAQs
Q: How do you appraise the value of a domain name?
You can determine your domain's value using tools like Freecaluator.com, etc. It provides you with a free preview of your domain appraisal.
Q: What are the factors that determine domain name value?
The most common factors determining your domain value are keywords, statistics, website rankings, and similar domain sales.
Q: Are GoDaddy appraisals accurate?
Generally, GoDaddy appraisals are accurate. However, there's no way to know if you've been "overvalued" at GoDaddy because of its reputation in the industry. Their exclusive algorithm combines machine learning and real-market sales data to calculate a domain appraisal. 
Q: How can I sell the domain name for profit?
You can sell your domain name via any reliable broker, and they will charge a flat commission of 10 to 20 percent after the successful deal completion. GoDaddy, Domain.com, grit brokerage, NameCheap, VPN.com, and digital booth are a few of the best domain brokers.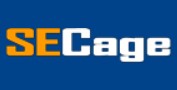 The Search Engine Cage team is on a mission to educate entrepreneurs. We make things easier for the small business owner, by writing articles that help them to understand SEO and Digital Marketing.