Do you know 80% of local searches are converted into sure-sure leads? That's true! And there are more local SEO strategies that can help solar businesses like yours generate potential leads. Read on to this blog to learn what they are.
The rivalry between solar businesses is escalating as the solar sector expands. For their photovoltaic installers' business to flourish and endure, everyone is scouring the market for prospects and solar leads.
But finding the correct leads that can truly become devoted consumers is no easy task. Sometimes you'll get a tonne of callbacks from people asking you questions that conclude with "Okay, I will call you later." And I think we can all agree on what it entails.
The nice part is that there are a few free marketing techniques like local SEO that may assist you in differentiating your solar firm from competitors. Every organization has a distinct approach to local optimization, but there are nevertheless some best practices and guidelines that anybody may use.
Although they are far more difficult to obtain, organic search rankings are much more beneficial to your company than sponsored results or advertisements. Fortunately, the fundamentals are rather simple to understand even if the guidelines and algorithms alter often.
Let's now explore the top local SEO strategies for generating quality leads.
What is Local SEO?
When internet users search for anything connected to your services or products, search engine optimization (SEO) is the process of enhancing the amount and the level of visitors to your site through organic search engine results. Local SEO is the process of improving your website to draw in more local visitors from the area in and around where your business is based.
What is Local SEO for Solar Companies?
Every organization has a distinct approach to local optimization, but there are certain result-oriented practices and guidelines that anybody may use. While some companies manage to accomplish everything on their own, others directly employ a solar lead-generating firm to provide solar leads for sale. But for the purposes of this essay, let's assume you don't have the money and opt to do it yourself. The only aspect of local SEO that offers a significant return on investment is basic SEO.
Local SEO strategies for generating solar leads
Optimize your Google Business Listing
Have you ever observed that whenever you conduct a Google search for a service, a list of businesses that are enrolled as vendors of services appears on the very first page along with their contact details? This is a result of local SEO.
Our lives have been made simpler by company information on Google Maps, but you probably aren't aware of the fact that a verified and thorough Google aids search engine better understands your business.
You'll be entitled to a Google My Business profile to change your listing after you've been confirmed. It's crucial that you provide as much data as well as imagery about your business as you can. The sections for company hours, location, phone number, and website URL should all be filled out as completely as possible.
Encourage your customers to post reviews
Honest or genuine customer reviews play an important role in persuading people to purchase new services or products. And this applies to every field of industry, and the solar industry is no longer an exception. When local customers see a good review rating on Google, they are more likely to opt for them, thus making your Google business stronger on the web and at the same time generating more solar leads.
But the question arises: how would you persuade your customers to write reviews for your company? Well, this is the trickiest yet crucial part to execute. The whole process must not look pushy; it should be seamless. Here is how you can successfully achieve it:
Be personal in your contact with your satisfied customers, either via email or on the phone.
Keep following back if they have not reviewed it yet.
Quickly respond to their reviews in a professional manner.
Leave a thank-you note for their feedback and keep a tab on them time-to-time for renewals or any maintenance services.
Optimize your website content
If clients can find your solar company services, your local SEO campaign is successful. It is ideal for Google to lead anybody who finds you to your website, that's why it is quite important to optimize the content of your website.
You don't have to start from scratch and delete all of your material. However, you must review your current solar content to make sure that it is correctly optimized for local search. You ought to ensure that every one of your information is on point because the solar business is currently under scrutiny. If not, make adjustments or simply obtain rid of it and swap it out for something better. Also, remember, when it comes to content optimization, quality is preferable over quantity. So, make an effort to optimize it as much as you can from the perspective of the user.
Use only user-intent or relevant keywords
There are multiple crucial aspects to optimizing a website's content according to local SEO and keyword research, and the integration of relevant keywords is one of them.
For instance, if you are providing solar panel services in Texas, then use the keyword "best solar panel installers in Texas" or whichever state or city you are in. You got the meaning, right?
So how do you do the keyword search? Well, there are a couple of ways to do that.
First, you can start utilizing the keyword research tools available on the market, such as Keyword Planner, Keyword Surfer, and others. These tools give you a brief insight into keywords, including keyword ranking, high or low competition, search volume, and the set of relevant keywords.
Secondly, you can get an idea by analyzing your competitors' blogs and observing what kind of keywords they have used in their content to increase local visibility. Check out their service pages or product pages in particular.
And last, if feasible, try incorporating keywords in the image alt text too. Why are we saying this? Because sometimes Google's algorithms fail to read the images. So, this helps search engines better interpret otherwise.
Network with local contractors, utilities, and more
You need to be aware of your best relationships as a solar firm, outside your clients. Think about neighborhood freelancers, handymen, and other companies with whom you could possibly be likely to share a clientele or develop a commercial partnership. You should engage in this networking outside as well as online, exchanging connections and other assets to raise each other's authority scores in Google's eyes.
Think about how you may provide discounts or incentives to those that contact you as a result of these links and associations, thus improving the value for the customer. It can also be referred to as a loyalty incentive program in plain English. This method is used by many large firms, and you ought to.
Work on your local citations
Citations, also known as NAP (Name Address Phone), are references to a company that includes its name, address, and phone number. Even though it appears to have lost some of its significance in the past few years, citations remain one of the most critical factors in Google+ MyBusiness ranking.
Although NAP is not difficult, it frequently requires significant time. On a long-term basis, make sure to maintain consistency. If information has to be changed, it needs to be changed everywhere. Google, for instance, won't appreciate the fact that your company won't match the same business location everywhere you put it.
Link-Building Strategies For Local SEO
Even if you are done with all your local SEO practices, to rank your website in Google local search results, there is one more factor to consider. In the opinion of Google, backlinks are still one of the most powerful ways to measure the credibility of any website.
We understand that link-building is an ongoing process, and it is extremely difficult when you are a rookie. But here is where you can start your journey. Request that your friends, colleagues, or clients give you quality backlinks to your site. This way, you can build a strong mutual connection while at the same time acknowledging to Google how valuable your site is.
Final Words
Local SEO is an important part of your search engine optimization marketing strategy. If implemented and executed successfully, it can help you in generating long-lasting results for your solar company and take you one step closer to qualified solar leads.
However, it is also important to keep in mind that it is an ongoing process. You need to keep yourself updated with Google's ever-changing algorithms, timely optimization of your content, use of relevant keywords, and the changing marketing trends.
Also, your leads are no longer of use if your professionals are not able to meet your customers' expectations. So, having a robust team with real-time customer support is also a crucial factor.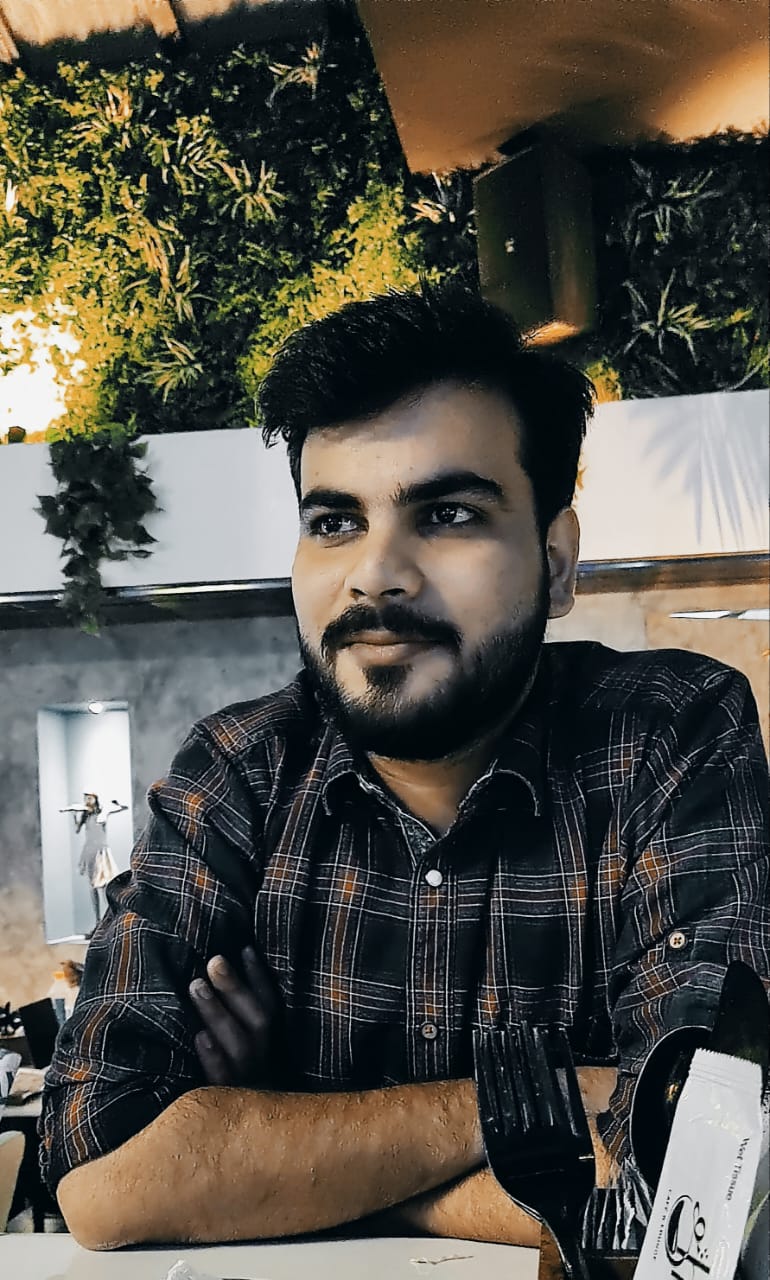 Aryan Tiwari is a dedicated SEO executive in JoomDev, one of the rapidly growing IT companies. He is passionate about SEO, marketing tactics, and solar lead generation. He has helped many solar businesses to gain exclusive solar leads in a short period.