Having an effective SaaS SEO strategy is a must-have for any company and the key to success if they want to excel in their industry.
In this blog, I will be going into detail about what SaaS is and you will be given everything you need in order to help you to build the most effective SaaS SEO strategy to help your business grow and prosper.
What Is SAAS?
SaaS (Software as a Service) is the process of increasing the organic traffic for your company's website by earning top rankings on relevant keywords. This is used as a successful and must-have marketing strategy as it not only accompanies the decision process but it also works with the content they need at that time and stage of the process.
SaaS SEO is the practice of improving the way software as a service website ranks in search engines like Google to get more organic traffic onto that website. This practice is popular in SEO as the business model of these companies is unique from others such as eCommerce, local businesses, and professional services.
The main reason for SaaS SEO is to increase a platform's organic search visibility to put it in front of customers who are searching for that specific software or are even ready to purchase that particular software.
Why Use a SAAS SEO strategy?
Put yourself in your searchers' shoes. They want to know who you are and they want to learn more about what you are offering them so they will be solely searching for information about everything you do. The searcher knows that software like yours exists and if they are searching for it that means that they want to learn more about it to make the decision if yours is what fits their needs or not.
This is where using a SaaS SEO strategy comes in as your potential customers are looking to consume content that's related to your software and by having this all in one place you can make sure that everything they need to know is available for them. By actioning this you can increase the drive of consistent traffic and you will see exponential organic growth if you stick to it.
What are the Elements of a SAAS SEO Strategy?
There are a number of key elements such as content and backlinks which are used in an effective SaaS SEO strategy to make you rank higher in search engines.
You should always begin with keyword research when coming up with a SaaS SEO strategy as you will use the data to make sure that you are going after the right keywords to maximize your search engine presence without doing this first, you will not have a clear direction to follow. Keywords are at the forefront of how people use Google and it is why your SaaS SEO strategy must always begin with effective keyword research.
A key element of an effective strategy is to create valuable content that targets the group of keywords you have chosen to link to your brand, or products and services. You will then need to promote this content in order to see an increase in rankings and organic traffic.
Therefore, by utilizing this data, you can then collect what you need in order to improve and better optimize everything to further drive your brand's growth which will in turn achieve top rankings and result in a consistent level of traffic to your website.
There are certain elements that every business should focus on to enhance their SEO such as:
Basic technical SEO is the process of ensuring that a website meets the technical requirements of search engines so that companies are able to reach their goal of improved organic rankings.
Intent-Based Keyword Research is one of, if not the most, fundamental aspects of any SEO strategy as it enables you to know how you should design your website, what content you should be writing, and even what potential new features you should add to your products and services to make them stand out more.
Thought leadership content is a strategy that brands use to showcase their knowledge of information that their audiences would consider to be valuable.
By repurposing content on other marketing channels (also known as "content recycling") you can expand your content's reach by reusing all or elements of existing content.
Data-Driven Revision is a primary component when developing an SEO strategy as it is featured in most disciplines of marketing. It refers to the accumulation and analysis of both quantitative and qualitative data for use in strategic developments.
As search engines are always changing and developing it is essential to have strategies in place so that you can understand the impact of these SEO elements on your business over time as having these set in place will ensure that you will always have an effective SaaS SEO Strategy.
How to Create an Effective SAAS SEO Strategy
The following segment is what you need to consider when creating an effective SaaS SEO strategy and remember to plan, plan, plan.
First things first – choose the factors that you want to have showcased when people search for your keywords such as:
Technical factors
A secure and accessible website
Page speed
Mobile-friendliness
Domain age
URL
Authority
Optimized content
Technical SEO
User experience
Links
Social signal
Real business information
You need to be optimizing your content so that it has a focus on your chosen keywords so that you can then work on the written aspect of it such as using headings properly, optimizing the length of your posts, and deciding if you want to be using location-specific phrases or not.
Your strategy needs to take technical SEO into account as this is SEO work that is done aside from the content itself. Technical SEO for SaaS is essentially the process of increasing a website's organic traffic which is crucial in earning the top rankings on search engines and is how you will make your company the best known in your industry.
You need to think about how best to optimize your snippet to make sure that it is helping your SEO in order to reach your audience as the content of a snippet should match part of your audience's search query as your audience should consist of potential customers, influencers who can persuade your potential customers to buy from you and your competitors.
An effective SaaS SEO Strategy needs to identify a common question related to your niche or field and relate the information to your content to provide clear and concise answers to any questions from your audience. You need to make sure that you are always linking what you are talking about to your business and what your audience is searching for as this will improve your SEO drastically.
When creating your strategy you need to make sure to focus on questions that are commonly asked in your niche and field as Google tends to feature content that is already ranked in the top 3 spots for voice search results. Therefore, it is important to follow SEO optimizations by using keywords in a way that is better than your competitors so that you get featured as a rich snippet instead of them.
As SEO is all about the user experience you need to plan to make sure that it is helpful for your target audience so that it encourages them to stay longer and engage more on your website as your user experience is what will create the difference between you being the first and second position on search engines. It is a known fact that the higher the quality of the engagement, the better the experience is for your users so this means that your content must be well written and up to a standard where it will be easy to find via a Google search.
The Bottom Line
So to summarise, an effective SaaS SEO Strategy needs to be comprised of technical factors that link to your website, is full of optimized content with a focus on your user's experience and that makes it easy to find through fully optimizing SEO so that you are the top result on search engines.
Make sure to plan your content to be full of helpful information with links that keep them on your website and engaging with what you have to offer as this is ultimately the purpose of your page: to maximize user interaction with the page via their time spent on there and to minimize bounce rates.
Thank you for taking the time to read this blog, hopefully, it has helped you to learn everything you need to know about how to create an effective SaaS SEO Strategy so that you are able to apply it to your business moving forward. If you need any more information or advice on this subject, get in touch with us.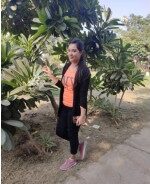 Harmeet is a digital strategist. She enjoyed writing on various parts of entrepreneurship, and express her opinion and thoughts on different topics including marketing and business. She also loves playing outdoor games, and traveling.