Businesses that want to create web development solutions look for the best web developers to work on their projects. Indeed, creating an in-house web development team is a difficult task with hefty overhead costs. That's the reason companies often rely on outsourcing web developers from a professional service provider to meet their objectives. There are many ways a company can hire developers to accomplish its web development project. If you want an affordable web development team for your project, you can hire web developers.
If you want to build a website that is compatible with every device, whether mobile or desktop, you need to hire responsive web developers to create such a website. Hiring the right responsive web developers could be challenging because there are lots of developers claiming to be the best in their domain.
A web developer is a programmer who creates websites and web applications. They use programming languages like HTML, CSS, and JavaScript to write code that tells the website how to operate. Web developers typically specialize in either "front-end" ("client-side") development or "back-end" ("server-side") development. Some versatile and highly sought-after professionals do both, and they're called "Full-Stack Developers."
Steps to hire the best responsive web developers
You can follow the steps below to hire responsive web developers from a reliable company in the web development domain.
Check reviews
You need to check the reviews of developers to ascertain their credibility and reputation. Reviews are the feedback of those who have already taken the services of a company and provide an insight into the benefits and offerings that help in evaluating the right development partner for your project. Checking reviews is easy with platforms like Clutch.
You can find ratings and reviews provided by clients for various developers and choose the right web developer for your website development project. With these reviews, you can know more about the company. Also, you can contact any client for further clarification. To hire the best developers for your project, you need to look for a reliable website development company based on its reviews and credibility on Clutch.
Go through case studies and portfolio
Finding a responsive web developer may not be difficult but finding the best-suited one is indeed a challenge. So, you should do all the research before finalizing any professional for your web development project. You should check the portfolio and case studies. These materials can help you analyze their work in depth. It allows you to check the projects they have completed.
The portfolio contains a synopsis of varied projects completed by them to date. Case studies are more broader perspectives of the projects providing detailed information on challenges faced, tech stacks used, and the solutions provided. This information will help you ascertain how they tackled a challenge and whether the solution they offered complies with the client's requirements.
Decide your requirements
No matter what project you have, you must know what expertise you require for your project. For instance, you may want to hire a front-end developer to develop the front-end for your website or web app or a back-end developer to create the business logic of your web app or website.
You may also want to hire a full-stack developer to work on both aspects. Depending on your project requirements, you need to determine the type of web developer you wish to hire. Take down your requirements and create a document of your needs that will help the potential developers to understand what you want from them.
Check communication
Another crucial factor to consider when hiring web developers is their communication and collaboration skills. Communication is certainly a crucial factor in the successful execution of a project because you have to convey various details to developers that they should understand in a clear and precise manner.
Similarly, many professionals work on a project that necessitates the need for smooth and swift collaboration between them. You must check what methods they use to collaborate as a team. By inspecting their communication and collaboration methods, you can determine if they are capable of a smooth workflow.
Look for the right expertise
There are many web developers with varying skill levels and experience to offer web development services per your requirement. To create the right web development solution, you must look for a professional with matching expertise and experience. Check out different options and select the best developer who meets your project requirements and the desired experience.
Interview thoroughly
You should interview web developers thoroughly before you hire them for your project. It is crucial to ask relevant questions to find the best developers to work on the project irrespective of challenges and intricacies. Think of all the facets of your requirements and prepare questions that are relevant to your project. Ask questions that fulfill your objective instead of asking cliched questions like – "Who created this technology?", "What year did this technology come into the market?", "What are the benefits of this technology?" etc.
By asking the right questions, you can know the potential of web developers and determine if they are suitable for your project. The following are some sample questions to help you evaluate web developers and choose the best professionals for your project.
Tell about a project you have completed or are working on in your spare time.
Are you completely familiar with object-oriented programming?
Have you worked with APIs?
These are a few sample questions; you can ask other similar questions to sort out the best responsive web developer for your website development project. After a thorough interview, you can hire web developers in India that provide the best quality services. Don't be in a hurry when taking an interview, and ensure that the developer you want to hire has the relevant capabilities and experience to accomplish your project.
Wrapping up!
Web development is crucial for businesses today. As a result, they want to create robust website development solutions for which they need professionals to work on their projects. Hiring web developers is a cost-effective and sought-after way to create top-notch web development solutions. Moreover, if you want to hire the best developers, you must consider several factors. You can keep in mind all the factors mentioned in this post to select the right web developers for your web development project.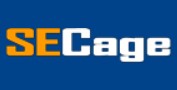 The Search Engine Cage team is on a mission to educate entrepreneurs. We make things easier for the small business owner, by writing articles that help them to understand SEO and Digital Marketing.