Every web designer accumulates their own set of tactics overtime to make their jobs simpler – hacks, routines, and insider knowledge that only experience can teach. For a beginner web designer striving to speed up workflows and improve design, this article is going to provide some of these insider secrets of the top web design company in India.
1. Make a post-it note
The most important task you need to do is to take a pen and paper and write down your design ideas before proceeding further. Make a Post-it note to aid with user flow planning. Visualize how a typical user would navigate the site by mapping out the core procedures on a series of Post-it notes. You may rest assured that the end result will be a project that is more user-centered. This can also be done using virtual sticky notes.
2. Slowing down
Artists who are inspired by the visual arts are likely to reach for their sketchbooks first. Experts recommend slowing down the process a little by creating a scenario-oriented scheme in which you identify the user's goals and recreate their route to them before moving on to design. Now, create a design that works well with the scheme.
3. Changing everything at once
Expert web designers recommend employing the wildcard CSS rule. It allows you to apply any modifications to the entire page by using an asterisk (*) as your selector. This can save you a lot of time, especially in the beginning phases of the design process. While it's handy for the design process at first, it's not recommended to leave it in live code, so use caution if you use it.
4. Embedding videos using FitVids
Even with HTML5's simpler video embedding, designers still have some challenges to overcome. Providing flexible video resizing and assuring gentle degradation on Flash is difficult where HTML5 embedding is not supported. To eliminate this difficulty, use FitVids. It is a jQuery plugin that comes in handy while facing mentioned issues.
5. Counting the number of characters
For ease of reading, keep each line between 45 and 75 characters long. Place some fake text on the page and then insert asterisks (one each) at the 45th and 75th character points to ensure that you stick to this in your fluid or responsive design. Then, test the site to see if the text density adjusts to the new range.
6. Utilizing bright shaded outlines
This simple method might make designing for several platforms a lot easier. If you're working on media queries, make the outlines a bright color so you can see the exact rules that have been applied to what you're looking at right now.
7. Getting some color ideas
As color blindness is a headache for web designers, Adobe Kuler is a highly beneficial tool if you're one of them. Kuler can be used to create color palettes as you progress through the tasks. ColourLovers is another great group, where users share designs, ideas, and color schemes that can inspire you.
8. Getting Started with GuideGuide
A Photoshop panel featuring rows, columns, and midpoints is called GuideGuide. The ideal approach to building a website is to use grids, but setting up your own grids each time you design in Photoshop can be tiresome. This is where GuideGuide comes in, simplifying and speeding up the procedure.
9. Using grids with 12 columns
Another insider tip is to utilize grids with column numbers that are evenly divisible by 4, 3, and 2. This results in the 12-column grid, which is widely popular due to its versatility. Zurb Foundation is a wonderful grid system that you could check out.
10. Exporting images in 8-bit PNG format
If you're trying to export to PNG using Photoshop, try this old trick: if you don't need it to be transparent, export as an 8-bit PNG, which has little effect on image quality but drastically reduces file size.
11. Using PNGQuant to convert images
When you require a transparent image but don't have access to an 8-bit PNG and yet want to save space, try PNGQuant, a tool that transforms 24-bit and 32-bit PNG files to 8-bit PNGs without losing image transparency.
12. Reducing image sizes with Smushit
Smushit is a program that uses optimization techniques to reduce the size of image files by removing unnecessary bytes. SmushIt is recommended by web designers of the top web design company in India for faster picture loading times and greater operability across many devices. Another excellent program is ImageOptim.
13. Font Squirrel is a font designed by Font Squirrel
Due to the emergence of Google Web Font, CSS3's @font-face feature, and Font Squirrel, the days of typography being a huge issue are long gone. There's literally a world of free web fonts to pick from.
14. Making Use of Typecast
Typecast is a software developed by Front, a Belfast-based design firm, that makes designing typographically rich websites a breeze. Typecast allows you to easily create and compare different typographic palettes.
15. Using Typecast and Google Fonts
Due to a collaboration between Google and Monotype, a new free version of Typecast is now accessible on Google Fonts. You can use the tool to choose whatever font you like from Google Fonts and then follow a link to the Typecast app, where you can apply your chosen font to any amount of text. To create clear and legible type systems, you can also change the font weight, size, and line spacing.
These are 15 effective web designing strategies the top web design company in India has adopted. Keep in mind these useful tips and grow your career as a successful web designer.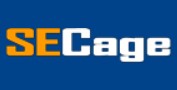 The Search Engine Cage team is on a mission to educate entrepreneurs. We make things easier for the small business owner, by writing articles that help them to understand SEO and Digital Marketing.