Even after a customer receives your product or service, marketing is still ongoing. After the brand is recognized, you keep going. Adopting the required marketing strategy is a must if you want to grow and maintain your office-on-rent business.
The desire for convenient and adaptable managed offices has led to growth in the co-working sector. This industry is currently one of the top targets for entrepreneurship. You must have a competitive advantage over those who provide the same office on rent or coworking space facility as you because the competition is increasing daily. This is where the development and application of your marketing techniques become crucial.
Building interest in your office on a rent venture and standing out among your rivals are both necessary for its success. While having a unique selling proposition (USP) that sets your brand apart is important, reaching out to your target audience in multiple ways is even more crucial. 
SWOT analysis for marketing
Coming up with a marketing strategy for any business benefits from conducting a thorough SWOT analysis (strengths, weaknesses, opportunities, and threats). Its advantage for our particular managed office is that it is required as the need of the hour. Co-working spaces, as previously mentioned, have been shown to boost worker happiness, productivity, and motivation. Attracting new clients is a problem that many co-working spaces experiences. Nearly two-thirds of the spaces surveyed by Statista cited a lack of new clients as their biggest challenge.
The high costs associated with an office on-rent membership deter many potential customers. The industry for co-working spaces is expanding, which presents opportunities. Creating partnerships with other nearby companies is a fantastic chance to expand. The growing level of rivalry in the market is a threat to any co-working space. This threat, though, might not be entirely harmful. This service is becoming more popular as more competitive rivalry enters the market, which is good for your company.
Digital Marketing for Coworking Space Promotion
Office on rent services has been at the center of the process in how we work since the advent of the internet. People can now work from anywhere thanks to coworking spaces, which offer a versatile, convenient, and affordable way to do so.
Managed offices and coworking spaces have been promoted and made more widely available thanks largely to digital marketing. Office on rent spaces has indeed been capable of communicating with potential members and advertising their benefits through online channels like websites, social media, and email marketing.
Additionally, the development of coworking spaces' brands and identities has been greatly aided by digital marketing. Managed offices and coworking spaces have indeed been successfully connected with the target audience by utilizing original content and eye-catching visuals.
Find out how to attract coworkers in the following sections, along with some instances of these effective advertising campaigns.
Differentiation is an important element
Without a doubt, the market for coworking spaces is expanding. How will you differentiate yourself from the competition? The first step in developing a coworking marketing strategy is to identify the advantages of your location over competitors'.
The following are some advantages your coworking space has over rival businesses: Is it the features, neighborhood, services, or sector-specific nature of your location? Long-term success may be aided by the distinctive characteristics of your area. A "nice space" is insufficient. It would be best if you looked further than that. Selling a product that can't be easily copied is the goal. Give your customers more than just "space amenities" by taking the time to get to know them.
Make a Fantastic Website
Don't be reluctant to say this. You require a user-friendly website with engaging content and stunning visuals. It may have been carefully planned. You should also have testimonials from previous or current tenants. The guests can tell if these are certifiable or not because they should be.
If you can get references, providing their contact information is ideal. Your website should be uncomplicated, simple to navigate, and consistent with your various strategic approaches. If you value moderation in your environment, your website should reflect that. If you value a well-designed website with lots of personalities, give your page a little style.
Make use of PPC Advertising
While free advertising is great, it might not always be enough, at least at first. Instead, choose PPC advertising for your coworking space. Given the size of the coworking industry, SEO is crucial, but concentrating on the phrases and keywords that are most likely to lead customers to your website will be much more fruitful than relying solely on including all of the essential coworking SEO keywords on your location.
So, determine which keywords are most effective at bringing visitors to your website and budget a few of your marketing budget to promote them.
Your Website Must Open Quickly
The majority of users browse the internet on their mobile devices. Your members are also not an exception. According to statistical data, 53% of smartphone users who are browsing your website will leave if the page loads more slowly than three seconds.
Would you like to increase the speed of your website? The most important aspect of an excellent user experience is a website's quickest loading time. Your search engine position will improve and page views will increase if your pages load quickly. You must first determine how quickly your website loads.
Keep a Blog
One of the primary objectives of every coworking center is community building. You can successfully do it with the aid of an excellent blog. Furthermore, one of the source materials of fresh business leads and opportunities is a well-known blog that regularly publishes insightful and useful content. You can't just leave money on the line, are you sure? Okay, then begin creating content that is worth sharing and actively promoting it everywhere you can.
There are several methods of promoting blog content:
Utilize content in new ways and across mainstream press (videos, podcasts, etc.)
Facebook ads, followers on Twitter and LinkedIn
buttons for sharing on social media and newsletter subscription
Question-and-answer sites (Quora, Reddit)
Contact list (Newsletter)
notifications within apps
Remove the broken links and pages
Broken links and pages are not beneficial to any coworking site. Poor user knowledge as well as search engine optimization are caused by them. As you may already be aware, Google has no patience for user-disappointed content.
Although 404 Not Found inconsistencies are common, you must fix them for the most crucial pages, including those that are linked to other websites, older URLs that you had in your wireframe but have since deleted, incorrect URLs for crucial pages, URLs of widely discussed that are no longer on your site, and outbound links.
Try LinkedIn for Broker Engagement and Targeted Prospective clients
To directly target businesses, decision-makers, as well as brokers who can assist you fill your space, LinkedIn is the preferred platform. It boasts more than 303 million subscribers, 92% of the Fortune 500, or 90 million high-ranking influencers.
You must place a strong emphasis on the caliber of your content if you want to use LinkedIn for flexible office space's social media strategy. You won't use shiny objects to enchant LinkedIn users. Make sure you are getting to the meat of how your space could indeed collaborate for their expenditure, workforce, and location because they are seeking more sophisticated information.
Create a list for your email newsletter.
Email is a great way to establish and maintain a relationship with your members and a direct communication channel with your audience.
Email allows you to do a wide range of things, including-
To let members know about events taking place in your area, send them a weekly newsletter.
Inform potential customers about special offers and discounts.
Make an orientation and training email flow that provides all the information people require to join your space.
Think carefully about how you want to incorporate email into your coworking marketing plan. Most spaces, according to our observations, begin with an email induction program and a monthly or weekly newsletter about their space.
Conduct SMS Advertising
It is a straightforward method of reaching out to clients who are or might be involved in your company. Before sending a message, make sure you have the customer's consent. Keep in mind that they can decide at any time whether or not to receive your messages.
Therefore, it is crucial to adhere to a few rules when using this mode of communication. Don't spam your audience with messages. The frequency of the messaging should not exceed twice a month. Customers should be informed of appointments, service dates, or premium notices.
Automate your advertising campaigns.
Automated email, as well as social media marketing strategies, are now even more successful. Automation enables businesses to regularly target potential clients at the precise moments when they are most likely to view and interact with marketing materials.
As an illustration, automation has made it simpler to create content. For instance, AI-based copywriting services are created to offer businesses regular written content marketing they can easily adapt to their needs. There are enough electronic marketing tools available today to suit any budget. However, using automation tools efficiently doesn't have to be expensive, and businesses that commit to doing so will realize significant benefits from their investment.
Try organizing events
More than just a coworking space can be used as your workspace. For instance, you can anticipate a lot of new faces entering the building when you host official events there. Allowing your users to interact with other businesses and professions, can contribute to the development of a stronger sense of community.
On-site yoga or well-being courses, happy hours, and other options are some alternatives. By doing this, you'll convey to your members the idea that the office space is indeed a great place to work and hang out. And by doing that, you're giving the coworking space permission to promote itself.
Start a podcast for business owners
Everyone has a podcast now that blogs are the new thing. They are effective as a marketing device due to their
Make it easier for your audience to connect with your act as a foundational piece of information that can be divided and distributed through various channels.
Give your audience something of value.
Pick a podcast subject that is pertinent to your company and appealing to your audience. For instance, if you manage a coworking space technology center for startups and business owners, you can start a podcast in which you ask business owners to find out how they got started. Like SEO, podcasting also takes time to produce results.
Try bartering
Bartering can be a huge advantage when you don't have enough money to expand your place. As an illustration, think about collaborating with a regional website. Invite their bloggers or freelancers to use your space in exchange for ad space on their website.
Also, speak with your teammates. Some of them likely have an interest in brand management, graphic design, SEO, or anything else that could be useful to your industry, making this a fantastic opportunity to trade.
You are on your way to becoming popular now!
Let's face it: you would 'LOVE' more than anything for your workspace to go viral, and there are methods for making that happen. In addition to the more traditional methods, using celebrity tweets, posts, and stories to build a social media presence is one of the most effective. Join forces with well-known figures, and ask them to frequently post about your workplace. You might even ask them to post a photo of the two of you at your place of work.
Co-working space digital marketing strategies need to be carefully planned and implemented. We seem to have been able to produce positive outcomes for our customers because of our marketing specialists. We sincerely hope that the marketing advice and techniques covered in this guidance will be helpful to you. Otherwise, get in touch with our marketing specialists to discover how to use digital marketing to expand your company.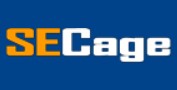 The Search Engine Cage team is on a mission to educate entrepreneurs. We make things easier for the small business owner, by writing articles that help them to understand SEO and Digital Marketing.