Are you looking for a career that offers the potential to earn great money, work with cutting-edge technology, and make an impact in today's digital world? If so, working in the SEO industry might be just what you need.
The SEO industry is growing rapidly as businesses realize how important it is to optimize their search engine rankings. Many people around the world want to find a job in this promising industry. As an SEO professional, you can help these businesses succeed by improving their visibility online and driving more qualified leads to their website.
In this regard, we have collaborated with experts from job aggregator Jooble to discuss 20 reasons why working in the SEO industry can be incredibly beneficial for your career and future success. From increased job security to higher salaries than other jobs within the tech sector – there are plenty of reasons why now is a great time to break into the world of search engine optimization! Let's dive in!
1. Networking Opportunities
Networking opportunities are key to success in the SEO industry. Whether you're new to the game or a veteran player, there is always something to be gained from connecting with like-minded colleagues. From attending industry events and workshops to joining online forums and leveraging social media platforms, networking can open doors that would otherwise remain closed.
2. Gain Expertise
Don't be afraid to experiment with different tools and techniques when it comes to SEO. Testing out different SEO strategies can help you stay on top of the latest trends and gain valuable experience in the field. Also, Keeping abreast of SEO news and trends is essential if you want to remain an expert in your field. Familiarize yourself with industry blogs and newsletters that can provide you with up-to-date information on changes in the industry.
3. Professional Growth
One of the best ways to stay ahead in the SEO game is to become an expert in one or two specific areas. By focusing on one particular area, it's possible to create deep expertise that can be used to drive campaigns and help clients achieve their goals. From keyword research and content optimization to link building and technical SEO, there are plenty of areas to specialize in.
4. Flexible Work Environment
You have the freedom to work wherever and whenever is most convenient for you, allowing for a greater work/life balance.
5. Competitive Salary
SEO experts who work as freelance consultants, for example, can charge anywhere from $75 to $200 per hour depending on their experience and expertise. Salaried positions in digital marketing and SEO agencies often offer salaries ranging from $50,000 to upwards of six figures. Some SEO professionals may even be able to negotiate a generous commission structure for performance-based work. In addition, digital marketing executives and chief marketing officers can often earn salaries upwards of six figures.
6. High Demand
The demand for SEO services is growing at a rapid pace, so there are always opportunities for work.
7. Growing SEO industry
The SEO industry is booming, and it's no secret why. Websites are becoming increasingly important in many aspects of our lives – from helping people to find businesses to connect them with friends and family. This means that website optimization has become an invaluable skill no matter what field you work in. It also provides a great opportunity for those looking to start a career in the SEO industry. Not only can you find work in a wide variety of fields, but the field is growing rapidly and there are plenty of opportunities for job security and advancement.
8. Creative Outlets
Working in SEO gives you the opportunity to express your creativity and come up with innovative solutions to problems.
9. Fun & Rewarding Projects
With every project, you get to explore new ideas and develop unique strategies that can be applied to different industries.
10. Global clientele
You can work with clients from all over the world, each bringing their own perspective to the table. From a technical standpoint, this means you have access to an incredibly diverse range of data sources; from a cultural standpoint, it means you get to understand how people from different countries and backgrounds think. And from a business standpoint, it means you can be part of something that is truly global. It's an amazing opportunity to learn, grow and make a difference in the world.
11. Continuous Learning
Working in the SEO industry requires you to stay up-to-date on the latest developments and trends, allowing for continuous learning opportunities.
12. Build Your Reputation
Working in SEO enables you to build a strong reputation among industry peers, making it easier to get referrals or new clients.
13. Freedom of Choice
You have the freedom to choose which projects you want to take on, enabling you to focus on the projects that are most interesting to you.
14. Meaningful Results
With every successful project, you can see tangible results that make a positive impact on your clients' businesses.
15. Work Remotely
Working in SEO gives you the freedom to work remotely and enjoy more time with family or friends.
16. Be Your Own Boss
Working as an SEO expert can be incredibly rewarding and give you the freedom to work on your own terms. You'll enjoy being able to choose which projects to take on, set your own hours, and make decisions about how best to utilize your skills. Plus, there's no need to worry about constantly reporting to a boss or meeting strict deadlines – you'll be in the driver's seat of your own success.
17. Enjoy Autonomy & Control
As an SEO professional, you have the autonomy to choose which projects you want to take on and how they should be handled.
18. Get Creative
You get to explore different strategies and techniques to improve the rankings of your clients' sites, allowing you to flex your creative muscles in the process.
19. Make a Difference
You can use your skills and expertise to make a lasting impact on the businesses and organizations that you work with.
20. Consistent Work
The demand for SEO services is growing, so you can always be sure to have a consistent flow of projects coming your way.
Closing Thoughts
Working in the SEO industry is a great way to build your skills, network with professionals from around the world, and make an impact on businesses. With its flexible work environment, competitive salaries, high demand for services, and creative outlets, it's no wonder why so many people are pursuing careers in this ever-growing field. Whether you're looking for job security or autonomy over your career path – working in SEO can provide all of that and more!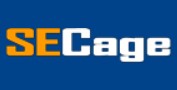 The Search Engine Cage team is on a mission to educate entrepreneurs. We make things easier for the small business owner, by writing articles that help them to understand SEO and Digital Marketing.