WhatsApp Chatbot for eCommerce: The eCommerce sector has continued to develop for the past 20 years, fueled by major technical advancements and changing user behavior.
Where do WhatsApp Chatbots for eCommerce, on the other hand, fit in? WhatsApp is the world's most popular messaging app. It is, without a doubt, the most popular communication interface in human history, with over 2 billion monthly active users.
WhatsApp allows users to communicate with their friends and family in seconds. Your firm can do the same with WhatsApp's Business APIs.
We'll look at a few eCommerce WhatsApp Chatbot use cases and follow a customer through the sales funnel.
● Automate the lead generation process.
The first, and possibly most crucial, step in the sales funnel is lead generation. Your sales force will have more resources to work with and, as a result, more individuals to sell to if your top-of-the-funnel is greater.
By including a click-to-chat link on your marketing or advertising offerings, you may persuade clients to give you their information using a WhatsApp Chatbot.
When a customer sends you a message, you receive their name and phone number automatically. You can utilize a WhatsApp Chatbot to get extra information, such as an email address or a location.
● The question that is frequently asked
When it comes to websites, businesses strive to eliminate any and all barriers to the sale. Companies want clients to have a smooth journey all the way to the bank after a lead has been created. Customers, on the other hand, have concerns.
And they do it all the time. These FAQs cover anything from product and business information to sizing charts, return policies, and the types of payments the company accepts. A customer is likely to leave if answers to these inquiries are not easily available.
● Make a purchase – WhatsApp Chatbot for eCommerce
In the end, the act of placing an order generates income. From prospect to repeat client, an eCommerce WhatsApp Chatbot allows you to create a single-channel experience. Businesses can also use WhatsApp Business APIs to create deep integrations.
Assign variables and push data to your CRM and OMS to allow customers to place orders from the convenience of their phones.
● Shipment
The most effective step you can take to expand your online business is to set up an excellent eCommerce shipping strategy. Informing consumers about the status of their shipments is the second most important step.
Updates delivered via email and SMS are frequently ignored. Keep your customers informed about the progress of their package to reduce support ticket volumes and boost CSAT/NPS. Customers can also
Use WhatsApp Chatbots for eCommerce to respond to you, reschedule, and change delivery addresses.
● Organizing a refund or replacement
Easy refunds are a cornerstone of companies like Zappos and Amazon's offerings. Refunds are frequently the most difficult part of an eCommerce customer's journey.
A negative refund experience can harm a business's relationship with its customers. On the other hand, positive refund experiences improve customer loyalty and increase retention rates.
Users can request refunds via WhatsApp Chatbots in a quick and simple manner. For example, the user can determine the reason for the refund, set pick-up hours, and promise clients that action will be taken immediately. A replacement/refund is initiated in a matter of a few texts.
● Customer purchases on a regular basis
On average, it costs a company 7 times more to gain a new customer than it does to get a repeat sale from an existing customer. It's time to check if they want more after you've acquired a customer and secured a pleasant purchase and post-purchase experience.
Allow users to instantly reconstruct carts and repurchase products using a WhatsApp Chatbot. You can even give them deals, discounts, and new product items after they've texted you.
● Customers' CSAT and NPS should be collected.
The final pillars on which customer loyalty measurements are formed are CSAT (Customer Satisfaction Score) and NPS (Net Promoter Score).
Customers' CSAT and NPS should be collected. The final pillars on which customer loyalty measurements are formed are CSAT (Customer Satisfaction Score) and NPS (Net Promoter Score).
Increase customer engagement, read and reply rates for feedback communication by using WhatsApp. Then, to maximize feedback collecting, you establish one-touch interactions on a platform of your consumers' choosing.
● Cart abandonment can be retargeted
On Cyber Monday, more than 75% of all carts were abandoned. Companies still lose a lot of consumers at the end of the sales funnel, no matter how much optimization they undertake at each step. These are clients that have expressed an interest in purchasing but then back out at the last minute.
Use a WhatsApp Chatbot for eCommerce to re-engage these customers and encourage them to finish their transactions. Minor reengagement investments yield considerably greater returns than massive new client acquisition investments.
● Referrals – WhatsApp Chatbot for eCommerce
Overall, the purpose of all marketing is to generate word-of-mouth referrals. Companies want their consumers to tell their friends and family about their products and services.
And data backs this up; for example, when a friend refers to you, you're four times more likely to buy. Encourage users to leave app reviews or give referral coupons by using a WhatsApp Chatbot.
● Questions about payment
All sales roadblocks come down to payments. Deducting when you shouldn't have or failing to issue a refund when you should've are two surefire ways to lose a customer.
A terrible payment experience is a death knell in price-sensitive economies such as India. You can hand off your high-level discussions to a human after you've automated your low-level, repetitive inquiries.
● Update the customer's information.
Customers, like businesses, change. They change addresses, alter phone numbers, and purchase new devices. Don't allow these developments to prevent you from providing happy consumers for years.
● To summarise, the firm and customers will profit from the WhatsApp Chatbot —
They contribute to revenue growth by generating high-quality leads. Chatbots save money on customer service by automating routine tasks.
For both agents and customers, eCommerce Chatbots are more user-friendly than traditional options. They're a more efficient mode of communication.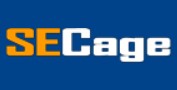 The Search Engine Cage team is on a mission to educate entrepreneurs. We make things easier for the small business owner, by writing articles that help them to understand SEO and Digital Marketing.