E-A-T stands for Expertise, Authority, and Trustworthiness, which are the three factors that Google considers when evaluating the quality of a website's content. Expertise refers to the content creator's knowledge or expertise on a particular topic or subject. Authority refers to the perceived authority level or influence of the website or author in the industry or topic area. Trustworthiness refers to the credibility and reliability of the website and its content. Google uses E-A-T to evaluate the quality of content and determine its ranking in search results. Websites with high E-A-T are more likely to rank higher in search results, as Google considers them more authoritative and trustworthy sources of information. Recently, Google has added an extra 'E', referring to 'Experience', to its search quality standards to ensure that the content discovered in its search results meets the search intent better.
What Does E-E-A-T Mean For SEO?
According to Google's search quality rater guidelines, businesses and organizations can earn trust by demonstrating a high level of experience, expertise, and authoritativeness. As is evident, trust is the logical outcome of the intersection of experience, authority, and expertise. The concept of E-E-A-T is more reasonable than the earlier E-A-T, because as everyone will agree, in the real world they would all prefer to get information from sources with the qualifications and experience in a specific subject. With Google wanting to deliver accurate and credible information to its users, it has made demonstrating E-E-A-T a vital factor in its ranking algorithm. Websites that want to rank well in search results need to prove they have the requisite E-E-A-T.
How Can Businesses Demonstrate E-E-A-T?
While Search Engine Optimization (SEO services) can deliver what is required to meet Google's E-E-A-T standards, businesses must know what these standards mean and how they can prove the necessary level of experience, expertise, authoritativeness, and trustworthiness to Google to qualify for a high search ranking. While many SEOs and online marketers are already scrambling to develop E-E-A-T, The Stanford Persuasive Technology Lab has issued guidelines for establishing better web credibility based on research carried out over three years on more than 4,500 participants. According to these guidelines, businesses should:
Make it quick and simple for users to verify information on your website
Prove there is a real organization hosting the website
Highlight the expertise of the organization and the content and services provided
Demonstrate trustworthy and honest people are the force behind your website
Make it easy for users to contact the organization
Make the site design professional looking and appropriate to what the organization does
Make the website useful and user-friendly
Refresh the website's content frequently or show recent reviews
Check the use of promotional content, including offers and advertisements
Not making even the smallest of errors
Essentially, the guidelines point to web administrators being human, and being sensitive and caring about their users and the user experience.
Breaking Down E-E-A-T and How to Influence It with SEO
Experience
Firsthand experience is especially critical in the contemporary context, as the world moves towards AI-generated content. The essential difference between experience and AI is that AI can only make assumptions about the experience, as it never actually experiences anything like humans do. This means that AI-generated content can never be truly unique. Organizations can highlight their experience by showcasing the faces powering the website, proving that there is a real organization with real and trustworthy people possessing expertise and experience. A well-designed "About Us" page can easily share the team's credentials, making users trust the organization more.
Expertise
In simple terms, expertise is the depth of knowledge demonstrated by the author in the content of your website. According to Google's rater guidelines, the expertise or authority of the author would contribute significantly to the demonstration of expertise in the content. However, there is some evidence that the lack of author authority may not prevent content from ranking high in a Google search if the site itself possessed adequate authority. However, experts say that with the rise in AI-generated content, you can build more confidence with users by adding the author's name, bio, qualifications, links to social media, certifications, etc.
Authoritativeness
Authoritativeness is essentially the extent to which the creator of the content is known to be an expert on the subject. You can demonstrate authority by creating a robust content architecture covering all aspects of a subject, earning backlinks from websites with high authority, and building a personal profile or brand as an expert in a particular subject. You must appreciate that experience and expertise go hand-in-hand with authority because, without one, the other cannot exist. Users are likely to trust websites with higher authority, and a strong content strategy is the best method of demonstrating E-E-A-T. The higher the content quality, the more Google will index it and its authority.
To boost the level of authority, you should make it easy for users to contact the business and verify the website content's accuracy. A professional website design in keeping with the nature of the industry, making the site easy to use, updating the content often, using restraint in using promotional content, avoid even the smallest of errors can help achieve high levels of authority. Helpful and relevant content is the best way of boosting website authority. Though the importance of backlinks is lesser than before, backlinks from trusted sites still carry authority. Additionally, building a personal brand or an online profile can help Google see who you are and what you offer, and establish you as an authority on a particular subject.
Trustworthiness
The logical outcome of demonstrating experience, expertise, and authority is trust. However, building trust is not easy and can take a long time and sustained effort. You should aim to build E-E-A-T and improve on it to build a higher trustworthiness level over time. The trick is to offer genuinely helpful and relevant content without trying to deceive users in any way regarding the actual purpose of posting the content or manipulating users to benefit them while harming users or others.
Conclusion
Google considers numerous factors to calculate the E-E-A-T of a website and rank it for specific target keywords. While trying to gauge your website's E-E-A-T can be overwhelming, it is a pretty good indicator of content quality. The trick is to treat your website users like your offline customers and your website as your physical store and provide value throughout your interaction with users and customers.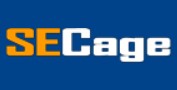 The Search Engine Cage team is on a mission to educate entrepreneurs. We make things easier for the small business owner, by writing articles that help them to understand SEO and Digital Marketing.