Within the context of the lifecycle of software development, automated testing plays a key role. Automation testing, in contrast to the more conventional way of manual testing, which is carried out by people and entails precise execution of the test steps, makes use of automation tools in order to carry out the test case suite. When a test suite is automated, it does not need any more interaction from a human being, which has a number of potential benefits.
Despite this, the process continues to start with the professional testers developing the test scripts. So, it seems that there is still some kind of human engagement after all. Testers often make use of a collection of software tools in order to produce test scripts. These test scripts are then deployed in a sequence together in order to construct a test suite. After that, an automation tool is used to put this test case suite through its paces in order to test the application in question.
Why companies are adopting Software Test Automation?
In the past, software testing was limited to manual testing, but as technology has advanced, automation testing has emerged and grown more popular. This has resulted in a surge in demand for software testing services. Because of the constantly shifting expectations of customers, it was very challenging to provide a product of sufficient quality within the allotted amount of time. This was one of the factors that led to the development of test automation.
Test Automation was developed to lessen the amount of work put in by humans while doing repetitive tasks. The term "test automation" refers to nothing more than an intelligent method of testing an application with the goal of improving the overall quality of the software. This method involves developing scripts in a programming language and running them on a specific tool.
By using Software Test Automation Services comprehensive range of services your software development projects will become more time and resource effective. They will provide a cutting-edge testing environment specifically tailored to meet the requirements of your company. They make it possible for you to offer error-free goods to your end consumers by providing you with access to the best tools and frameworks available.
Benefits of Software Test Automation
Swifter Feedback mechanism
During the time of validation for any software development project, automation testing is of the utmost importance. It makes it much easier for the developers, designers, and product merchants to communicate with one another, and it opens up a channel through which any possible bugs can be fixed right away, which ultimately results in an increase in the productive capacity of the development team.
Cost saving
Through the use of automated testing, test cases may be performed at a more rapid pace, and errors can be located and rectified at an earlier stage in the development cycle. In spite of the high initial expenses, once the automated framework is established, there is a decrease in the total costs.
Time saved on doing regression tests
Manual testers are liberated from the tedium of doing repetitive regression tests thanks to automated regression, which is practiced using testing tools. The testers are given the opportunity to participate in activities that provide value.
Higher Level of Productivity
Increasing efficiency is one benefit of automating testing. Testing is fundamentally made more scalable and reusable as a result of this. In addition to this, the performance and overall quality of your applications will significantly improve.
If a group doesn't have to spend their time on work that's less repetitious than usual, and can instead concentrate on coming up with innovative solutions, this indicates that they will have a higher level of motivation. Higher levels of motivation lead to increased levels of production.
More Accurate Tests
Another important advantage of test automation is the improvement of test accuracy. Automated testing makes it possible to enhance test coverage whereas manual testing places restrictions on the number of tests that can be verified.
The use of manual testing always carries with it the possibility that something may go wrong. On the other hand, if you're working with automated tests, you may carry out tests with complete assurance, knowing that you'll always obtain the same result.
Conclusion
Organizations and corporations will not relent in their desire for quicker product launches and improved goods. Software Test Automation Services are an extremely important part of verifying the quality of goods. It is essential to begin testing programs as soon as possible in order to see defects and guarantee that delivery deadlines will be reached.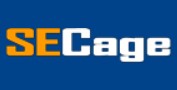 The Search Engine Cage team is on a mission to educate entrepreneurs. We make things easier for the small business owner, by writing articles that help them to understand SEO and Digital Marketing.