It's an understatement to say that the tech industry has improved our lives. We have libraries' worth of information in the palm of our hands, and with just one click on our devices' screens, we can have food delivered to our doorstep.
Besides adding value to our everyday life, the tech industry made it very simple for businesses to launch promotions and reach their prospects. In recent years, marketers started returning to their roots and developing winning SMS marketing campaigns.
This marketing channel is set to overtake email in terms of ROI and engagement, and below, we will explain just how much you can expect to earn on your investment.
What Is SMS Marketing?
SMS (Short Message Service) marketing, is the process of sending out text messages to a brand's contacts to update them, convert them into loyal customers, offer them limited-time deals, and promote upcoming events.
In some cases, brands can use SMS to extrapolate customer feedback to improve their products and services. Having said that, if you want to deploy a marketing campaign using SMS, you will first have to find a way to incentivize prospects to give you their contact information.
Planning Your SMS Marketing Campaign
To have a successful SMS marketing campaign, you will first need to gather your prospects' contact information and give them all the right reasons why they should opt-in. The best place to gather prospects' contact details is on your site.
When you get a prospect to visit your site via your other marketing efforts, your next step should be to guide them through your website and help them gravitate toward your desired action. Most of the time, first-time visitors will not make a purchase, and that's completely fine. But this is the main reason why you need to gather customer information and keep those prospects in your sales funnel.
The most effective way to gather data is to use a welcome pop-up message to greet your prospects and offer them a discount or free shipping incentive in exchange for their contact info. This will set up both your email and SMS marketing campaign for success, and you will see a more significant ROI.
Another great strategy is to use timed pop-ups. By using the right tools, your pop-up suite can detect when prospects stick around at one section of your page. This indicates that the website visitor is clearly interested in a particular product, and pop-ups can help you sell it by informing them that they just received a discount code.
The ROI of SMS Marketing
SMS marketing services are offered through a credit system, and you only have to pay more if you run out of credits. This helps brands keep costs low, enabling them to send out as much SMS promotion as their budget allows them to do so.
And, since SMS marketing is posed to be the next best thing in marketing since email due to its high open rate, you can expect to earn $55 for each dollar you spend. Fast delivery coupled with an intelligent copy will transform your SMS marketing efforts and enable you to spark the right desire among prospects to make the trip and purchase your products.
However, even if the ROI is so significant, it does not mean that this should be the sole focus of your entire marketing campaign. Don't forget to use email marketing and maximize your chances of a positive outcome on the market.
And, if you want to set yourself up for guaranteed success, make sure that the incentives you carry are appealing. Our pro tip is to attach countdown timers to your incentives to create a sense of urgency and communicate to the prospect that the offer adds value, and if they don't take action, they will miss out on it.
The Right Way to Run an SMS Marketing Campaign
Given that the ROI and engagement rate of SMS marketing is sky high, it's natural for businesses to think that they don't need another marketing channel when this one works well. However, you can easily go overboard with SMS marketing and tarnish your reputation in the market. That's why you need to ensure that your promotions are always high quality and that you are not frequently sending them out.
Furthermore, you will need to research when is the best time to send an SMS to avoid getting labeled negatively by your prospects. And, since text messages are much shorter than emails, you will have to find individuals that specialize in SMS marketing and will send out clear and concise messages to your prospects.
Other good practices for launching an SMS marketing campaign include:
1. Be Consistent
Establish a regular schedule for sending messages so that your customers know when to expect them. This can help increase engagement and build trust with your audience. In addition to that, it can create a sense of familiarity. Clients will be waiting for that SMS that carries nice incentives eagerly.
2. Make Sure That the Messages You Send Offer Something of Value
Everyone loves getting a good deal, so offering special promotions and discounts is a great way to get people excited about your brand and drive sales. And while great discounts are cool, you sometimes need to take a step back and try to sound less sales-y.
If you are interacting with a customer that has made a previous purchase, ask them whether they are satisfied with your products and services and ask them to give you feedback on how you can improve them.
3. Entertainment
Use humor or storytelling to entertain your customers and make them feel good about engaging with your brand. This can help create positive associations with your brand and increase engagement over time.
This will also ensure that they view your other platforms, such as social media and blog pages, as they will want to get more out of the experience you as a brand offer.
4.   Personalize Your Messages
Use customer data to personalize your messages and make them more relevant to each recipient. Addressing them by name and including information that is specific to their interests can help increase engagement. As a matter of fact, by personalizing messages, you can even incentivize the recipient to share the good word of your brand with their family and friends.
Bottom Line
If you are thinking about testing out SMS marketing, you should be aware that this channel is vastly different from email marketing. Having said that, you need to find the right way to spark interest among prospects with short and concise messages.
While the ROI you can expect from SMS marketing is staggering, it does not mean that you should solely focus on his method of marketing. Don't forget to use email marketing as well as PPC to maximize your chances of becoming an online success and a brand that leads the entire industry.
Finally, if you want a successful SMS campaign, above, we outlined some of the best practices, including consistency, entertainment, personalization, and adding the right value to each message. Implement them, and you will see improvement in conversion in no time. We wish you all the best in your future business endeavors.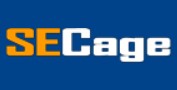 The Search Engine Cage team is on a mission to educate entrepreneurs. We make things easier for the small business owner, by writing articles that help them to understand SEO and Digital Marketing.