Microsoft is currently offering SharePoint in two different environments i.e. SharePoint Cloud and SharePoint Server. The common name for SharePoint Cloud is 'SharePoint Online', and for SharePoint Server, it is 'SharePoint On-Premise'. Both of these SharePoint settings provide unique tools and functions to enhance collaboration and productivity while making data-sharing easier.
However, every organization has its unique requirements and IT infrastructure. And, when it comes to SharePoint implementations, you need to find out the pros and cons of each of the environments, before you make a final decision.
Comparison Between SharePoint On-Premise & SharePoint Online
Are you facing difficulty in making the right choice between SharePoint platforms? Here we have listed the 6 most significant factors that you should always take into consideration.
1. Cost
Cost is probably the most important factor that you could think of. In the case of SharePoint implementation, you might also wonder how much each of these options will cost you? However, choosing between the on-premise or cloud solution is not only about the cost. You also have to look into the facts such as, how much data storage you will need? Or how many users will need access to the SharePoint platform?
It is also great advice to recall your business goals, because if your users will be increasing in near future, then your SharePoint cost will also add up. Especially, when it comes to SharePoint Online, it offers subscription plans, which means you can add or remove users as per your needs. But, in the case of SharePoint Server, your cost increases with licensing, IT resources, and maintenance requirements.
If you will take our advice, SharePoint Online is relatively cheaper than SharePoint Server, and this is the reason why businesses choose it over on-premise.
2. Maintenance & Updates
For SharePoint Online, Microsoft itself performs all the hardware updates and changes as a part of a subscription or licensing plan. All you need is to have updated servers. However, SharePoint On-Premise requires skilled, on-site team members to integrate the latest patches and updates on the system. Additionally, you also need consistent review and monitoring of your hardware to ensure smooth operations. The good news for SharePoint On-Premise users is that the maintenance cycles are fairly regular and do not require to occur frequently.
3. Scalability
SharePoint has very stringent capacity and storage limits, so you have to monitor them closely. Although you can request extra space anytime, it comes against a good amount of money. This means that adding up extra storage space could turn up the head of your affordable option anytime; so you better watch out. SharePoint Online is just another app in MS Office 365 Suites and a contributor to the overall storage space that you can use. Hence, you need to have a very careful eye to monitor the total storage of your Office 365, especially when you have a tight budget.
On contrary, with SharePoint On-Premise, all your energy goes into managing the server. You can create the storage capacity onset and keep on adding as you go. Also, data governance is better with SharePoint On-Premise, because you can directly access the servers.
4. Infrastructure Requirement & Support
If we talk about SharePoint Server 2019, it has a complete set of infrastructure and operating system prerequisites that you must have before the migration. These requirements primarily include Windows Server 2019/2019, SQL Server 2016, MS Identity Extensions, etc. You may also need racks, hardware equipment, and servers to connect your network and SharePoint together, manage traffic and provide security. And, for all of this, you need to have an IT team to manage it.
SharePoint Online helps you shift some burden to the data centers of Microsoft. Besides, there are a few infrastructure requirements that you must fulfill before migrating to SharePoint Online. So, you must review all your business operations to determine if you need any new hardware or team member to validate that you will be meeting your business objectives.
5. Data Management
As discussed above, SharePoint On-Premise needs you to have an in-house IT team to effectively manage the platform. Your organization must have access to all the compliance standards, data governance, and 3rd-party support apps. On the other hand, SharePoint Online relies on Microsoft's technical team to track and manage data center issues. This enables you to set some compliance requirements, but not all of them. MS Office 365 offers support to Active Directory and other safe token systems.
6. Resource Placement
SharePoint Online managed and stores all your data in the cloud, which means that you will no longer be using your personal server storage. SharePoint Server provides you the peace of mind that your data and information are intact and close to you. And, with this, you get better control over deciding whom to grant access to or not. While deciding between SharePoint Server vs SharePoint Online, make sure your 'Compliance Officer' has a say in the migration process. If you are storing sensitive data on the cloud, it is vulnerable to data theft and breach. If you cannot put your customers' information or data at risk, then SharePoint On-Premise should be your choice.
Pros & Cons of SharePoint Server
There are a few things that will reinforce your case for SharePoint Online when deciding between the On-Premise or Online versions. For instance, if you have a small business team and you do not have any extra-sensitive data to secure, then SharePoint Online would make an ideal deal for you. It is also ideal for you if don't have a budget to hire full-time IT staff to manage and support your physical data servers. This is only possible because of the extra helps that Microsoft is offering with SharePoint's Online edition.
Also, if your budget is small and you don't need too many customizations, then SharePoint Online could become a great option for you. However, if you don't need stringent control over your data, or you have a large staff, then SharePoint Server is the right solution for you to serve your unique business needs.
Pros & Cons of SharePoint Online
SharePoint On-Premise is ideal when you need a more dynamic and robust server-based solution. SharePoint Server will help you keep your sensitive information secured and intact. With SharePoint Server, you can always have customization to meet your unique business needs.
SharePoint On-Premise also makes the best bet if you already have a physical server in place, and have no budget, staff, or hardware constraints. In that case, it does not make any sense to migrate to an online solution. But, if your business has people working off-site who need access to your servers, but you don't have extra budget, hardware, or staff, then SharePoint Online is certainly better.
Get Expert SharePoint Consulting, SharePoint Development & SharePoint Migration Help With Code Creators Inc.
Are you still unsure about choosing between SharePoint Online and SharePoint On-Premise? Do you want to evaluate your service needs? Do you need expert advice to make the right decision?
Connect with Code Creators Inc. right now, as we have extensive knowledge and experience with SharePoint. Our SharePoint experts can help you with SharePoint Development and SharePoint migration. Click here to make a Free Consultation Call now.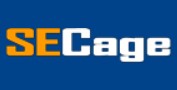 The Search Engine Cage team is on a mission to educate entrepreneurs. We make things easier for the small business owner, by writing articles that help them to understand SEO and Digital Marketing.