Reddit calls itself "The Front Page of the Internet," The moniker is well-deserved, with an Alexa Global Rank in the top 100 and millions of daily page views. You can go in and explore and feel right at home because the information caters to practically every interest imaginable. Users, known as Redditors, publish interesting and helpful stuff hourly on the site, which offers an incredible volume of content.
What are the six features we are talking about that most of us don't know about:-
If you're reading this and have never visited the site before or have recently visited and are unsure how to navigate it, fear not: we've concealed six tools to help you get started locating the stuff you want. For example: Do you know that you can access deleted comments on Reddit?. There are even hints for present Redditors here, and you'll be shocked by some of the site's hidden features and jewels.
Now many of us might be ready to get to know about the six features that most of us did not know about, so let's dive directly into the topic:-
Discover How To Style Your Comment:-
Your comment can be styled in a variety of ways. You've seen some Reddit comments on how people add style to their words. Reading their Commenting FAQ is a fantastic method to learn them. You'll have an advantage if you know how to use the Markup syntax, as Reddit can recognize it.
Use Unicode characters from the Kannada language if you wish to use those goofy-styled emoticons popular on Reddit, such as the expression of disapproval (ಠ_ಠ). Copy & paste into the comment box for a disapproving look or copy it straight if you see it elsewhere.
Reddit encourages the usage of Unicode characters in comments, so go ahead and use them.
Imgur Has Subreddits:-
Imgur is a hugely popular image-sharing site on Reddit, with users submitting their photographs there and then sharing them to get more upvotes. Imgur hosts the majority of the images on Reddit. If you want to skip Reddit and get straight to the pictures like 9GAG, change reddit.com/r/pics with imgur.com/r/pics in the URL. This will display the majority of the images posted to a specific subreddit.
Create A Slideshow of Pictures in A Subreddit:-
Many subreddits exist to upload images, with r/pics being one of the most popular and default subreddit. Add a 'p' to the end of Reddit in the URL: redditp.com/r/subreddit if you want to look at the photographs without clicking on every link. This will make a slideshow of all of the subreddit's posts. This advice works incredibly effectively on subreddits that are predominantly image-based.
Quick Search For a Subreddit:-
Because Reddit is such a large site with millions of users and thousands of subreddits covering nearly every topic imaginable, finding a community that matches your interests. You may utilize their subreddit search to help you find one by hitting 'More,' which is placed at the very right of the My Subreddits bar. There will be two search bars.
The first will provide you with immediate suggestions based on a keyword. Searching for the word book, for example, will bring up the most popular book-related subreddits. The second will provide you with a list of similar subreddits, allowing you to do more in-depth research.
5. With Reddit Extensions, you can access Reddit from anywhere.-
Would you like to be able to publish the website you're currently on to Reddit or see the comments that have already been made about it without having to open Reddit in a new tab? It is possible to download a Chrome or Firefox extension from the website. The links can be found under tools at the bottom of the Reddit page. You'll be able to vote, read comments, and share the site on Reddit after it's installed.
6. Subreddits can be combined to form a multireddit:-
You can create a multireddit on Reddit, which is a technique to gather together different subreddits to browse on a single page. This can be beneficial if you want to aggregate related subreddits on one page rather than visit each one individually.
You must be logged in to create a multireddit. Go to your front page and click the start button under multireddits on the left side of the page. You'll be taken to a page where you may add subreddits after giving it a name. By pressing explore multis, you can see what other people have created in terms of multireddits.
The URL www.reddit.com/r/subreddit+subreddit, where the word subreddit' is replaced with your favorite community, can also be used to establish a multireddit on the fly without logging in. For instance, check out www.reddit.com/r/wallpaper+wallpapers. Add another + to the URL if you wish to add more.
Following your sign-in, Reddit will recommend popular boards that you might find interesting. If you have a community in mind that you'd like to join, type its name into the search box.
Alternatively, you might perform research by looking for relevant words.
When you come upon a subreddit you wish to return to, you can subscribe. Posts from your subscribed subreddits will appear on your homepage.
So there is a ton of probability that you did not know about these fantastic hidden features with Reddit. These tools and features will surely upgrade your Reddit experience from the past.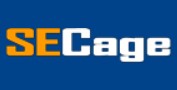 The Search Engine Cage team is on a mission to educate entrepreneurs. We make things easier for the small business owner, by writing articles that help them to understand SEO and Digital Marketing.