With more and more people shopping online, the e-commerce industry is growing at an exponential pace. Thanks to the boom in technology, the internet and computers have become a part of our lives. A similar trend has been seen with e-commerce startups. As a result, they are on an all-time high.
But, all that glitters is not gold. Like any other enterprise, there are common mistakes of e-commerce businesses made by young startups.
However, you can make your business profitable with the right efforts and direction.
E-Commerce Business Should Avoid Mistakes
Here is the list of mistakes that most new businesses make and how you can get over them. Ready? Let's dive in.
1.   Poor Market Research
What would happen if you went to a restaurant without reading reviews and doing your due research? Well, chances are you will dread the whole experience and end up with a bad memory.
Similar is the case when it comes to handling an e-commerce business. You cannot sit and wait for success to arrive miraculously. This is a common e-Commerce mistake made by new entrepreneurs.
So, look for the right customers in your niche, offer them neat discounts and promotions, and attract them via media campaigns. Without having the correct information in place, it is impossible to set up a successful eCommerce business.
2. Not Addressing Website Security Issues
Due to the rapid increase in cybercrimes, customers are skeptical about online security. But unfortunately, some e-commerce businesses still don't take it seriously.
These mistakes of e-commerce businesses must be avoided at all costs. But what can be done to solve this? First, you must protect your website with SSL (security socket layer) certificates that afford a secure channel for communication of in-transit data across two communicating entities.
The security of your website connection is critical in deciding if your customers will stay on the website or not. If there are even slight chances of the information being misused, they will never look back again.
Luckily, you can avoid all this menace with the right kind of SSL certificate. This will encrypt the data traveling between the client-server and web browser and keep the hacking attempts in check.
E-commerce businesses usually have multiple first-level subdomains such as payments, blogs, product pages under the main domain that need to be secured.
If you continue purchasing single-domain SSL certs for each new subdomain you choose to add, it will become a costly affair, not to mention the cert management hassles. Instead, we recommend investing in a wildcard SSL certificate that secures the selected primary domain and an unlimited number of level-one subdomains beneath it.
You must invest in one as it will also help you improve your SERP rankings and earn customer trust. The best part is SSL certificates are super affordable and will not burn a hole in your pockets.
You can try investing in the cost-effective and reliable Comodo Essential SSL Wildcard or RapidSSL wildcard certificate for your unique webshop security needs.
3. Not Targeting the Right Audience
Tell us something, what will happen if you sell sweets in an area full of diabetic patients? No prizes for guessing; you will soon need to close your business.
Similar is the case with eCommerce businesses; if you keep targeting the people who are not interested in your products, you are only wasting your time and resources.
For instance, if you keep sending advertisements about dog food to a person who is not fond of them, you will irritate them and waste your marketing budget. Even if your product quality is top-notch, not serving the right audience will lead your business to an unfortunate shutdown.
4. Having A Website Difficult to Use
We all are born problem solvers by birth and would surely like a challenge or two. But this approach doesn't work when it comes to designing websites. Make sure your customers feel good and welcomed by making your website user-friendly. If you don't, your customers will turn to your competitors.
The next thing to do is to categorize your products appropriately. Put filters and price ranges and include all the relevant information. Doing so will help your business grow and pave the way for more sales!
5. Poor Customer Service
How often have you left physical stores because their staff was not up to the mark? Similar is the case when it comes to an online store or website. How you treat customers is what brings you to repeat business and even get good referrals.
Poor customer service might include not answering queries correctly, denying returns, and in general, the poor attitude of the customer care representatives. Make sure you treat your executives well and provide them with adequate training so that they can do the same for your customers. 
You can also offer 24/7 live chat options with AI to answer queries. Lastly, don't forget to prepare a set of guidelines, lay down the terms and conditions for returns, and make sure each representative understands it well.
Conclusion
The e-commerce industry has a million-dollar potential, yet some people have gone bankrupt. All thanks to the common mistakes of e-commerce businesses made by business owners. We hope these tips will help you go beyond them and take your business to higher echelons of success.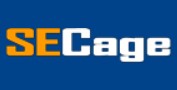 The Search Engine Cage team is on a mission to educate entrepreneurs. We make things easier for the small business owner, by writing articles that help them to understand SEO and Digital Marketing.