Making money with pay-per-click marketing can be confusing if you've never done it before. If you want to make money, you need to know how pay-per-click works because there are so many options and features. It's possible that you've tried pay-per-click advertising before and failed, or that you've never run a campaign at all. We're here to teach you everything you need to know about pay-per-click advertising so that you can make money.
PPC campaigns can help you grow your business, or you can use them to make extra money by running ads. It doesn't matter which route you take, learning the fundamentals of pay-per-click advertising is essential if you want to succeed. We're going to take a look at pay-per-click advertising as a way to help you earn more money. This comprehensive guide covers all aspects of the advertising and publishing industries.
Now, with that being said, let's see how you can make money with pay-per-click advertising.
How to Make Money with Pay-Per-Click (PPC) Advertising
In order to profit from pay-per-click advertising, you'll most likely need to be an advertiser. Pay-per-click advertising on Google's AdWords platform allows you to reach a wide audience with your products and services.
There are a number of considerations to bear in mind if you want to run a successful pay-per-click campaign. Identifying which keywords to focus on and which to avoid is the first step.
Step 1: Identify the Keyword
By Make Tech Quick experts pay-per-click marketing relies heavily on the use of keywords. The type of people who see your ad and how much you pay for each click is determined by the keywords you choose. This means you'll get a lot of traffic from people searching for car insurance if you use the keyword. You can see important metrics like the monthly search volume and the suggested bid by typing the keyword into Google's keyword planner.
Using the keyword "car insurance" as a target for US users results in a click cost of approximately $5. Some may think this is excessively pricey, but this is not the case for all keywords.
Research low-cost-per-click keywords that are relevant to your campaign if you want it to be as effective as possible. In this method, you look for cheaper keywords by using synonyms for specific words.
If you use the keyword planner, you can get an idea of what people are looking for and how popular the keywords are in your niche market. Ideally, you want a keyword that has a high search volume and a low CPC. The ad-writing process begins after you've selected a few for your new campaign.
Step 2: Write the Ad
You must choose between the search display and the network display before writing your PPC ad. Google's search display means that all of your ads will show up on Google when someone searches for a specific keyword. Car insurance ads should be triggered when someone searches for it, and should appear in the search results.
Third-party AdSense websites power the network display, which we'll go over in more detail later. For the most part, your ad will be displayed in the form of various banner sizes on AdSense-approved sites.
If you decide to go down this route, you won't just be writing an ad, but you'll also be designing it. The banner design includes everything from deciding on a headline to choosing colors and images. This is a lot more work than a simple text ad.
Ads on Google's search platform are much more straightforward to create if you opt for that route. You only need to enter the ad's title and a brief description. It's that easy.
A few things to keep in mind when you're writing an ad are listed here. Using the target keyword in the headline and description are the first steps. Your quality score will go up, and your click costs will go down as a result.
In addition, it's a good idea to make it memorable. Everyone enjoys a headline that piques their interest or intrigues them. Providing a compelling reason to click on your ad is the best way to get people to take action. A steady stream of clicks can be expected if your headline is compelling enough to pique the interest of the reader.
Step 3: Make Money
Now that you've learned how to set up and profit from a PPC campaign, it's time to move on to the publishing side of things.
A newbie to pay-per-click advertising might not understand this concept. Displaying pay-per-click advertisements on your website is an option for generating revenue. What on earth are you talking about? Don't worry if you don't know the difference between Google AdWords and AdSense.
It's important to remember that AdSense is a service that pays for advertising on your site, while AdWords is a service that allows you to run pay-per-click (PPC) campaigns. However, where do you even begin when it comes to displaying ads?
It all begins with applying for a Google AdSense account.
You'll want to make sure your site is up and running, clean, and easily accessible before you apply for an account. To increase your chances of being accepted as an AdSense partner by Google, you must have a high-quality website.
Maintaining fresh content, a well-designed website, and a spam-free environment are the best ways to accomplish this. Ads can be placed as soon as Google has given the go-ahead.
Copying and pasting the HTML code for the ad can be done. Use WordPress or Drupal, and there will be plenty of ads that will take care of this for you.
Check the stats after you've put your ads up on your site. You want to get as many clicks as possible because you get paid for each one. This can be a time-consuming and error-prone endeavor.
You'll notice an increase or decrease in your click-through rate if you move your ads around. Eventually, you'll discover the ideal location for your items by experimenting with various placements.
Why Is PPC So Popular?
The most common method of making money from a blog is through pay-per-click advertising. Because you don't have to go out and find advertisers or negotiate directly with companies that are looking to spend money on advertising, this is a big advantage for you. That is all taken care of by Google.
Google Adsense is the most widely used pay-per-click (PPC) program. Publishers, bloggers, and website owners can use this program to place a small amount of HTML code on their site, which then displays ads to site visitors. For those who already have a WordPress site, it's a cinch to set up and start making money immediately.
How Much Money Can I Make?
There is a slew of variables at play here. Google will compensate you for each click. In order to increase the likelihood of a user clicking an ad, you'll need to increase the number of people who visit your site in the first place. For each ad that is shown, you'll get different compensation.
Actually, some sites have made just a few cents per click, while others have made as much as six or seven dollars per click. This range of $0.10 to $1 per click is typical for most blogs and news sites.
It's easy to see why you'd want to increase your blog's readership and viewers: the more people who see your ads, the more money you make.
Conclusion
Even though PPC advertising can seem daunting, it is a powerful tool for increasing site traffic, generating new customer leads, and closing more sales. When you use PPC, you can reach people who are actively looking for products and services like yours, as well as people who had no idea that yours existed until you used PPC.
It's important to remember that, no matter how overwhelmed you are, even PPC experts make mistakes. Trying new things is a constant part of their daily routines. Whatever platform you choose, you'll eventually discover what works and what doesn't if you're willing to experiment.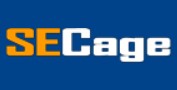 The Search Engine Cage team is on a mission to educate entrepreneurs. We make things easier for the small business owner, by writing articles that help them to understand SEO and Digital Marketing.