These days social media is not just about fun and entertaining things it's much more than that. You can run your whole business through your social media account and can leverage more customers. Most brands and companies have moved towards Facebook, Instagram, and other social media handles rather than the traditional way of selling. As it costs much less than the traditional way and helps you find maximum benefits. You can increase traffic to your brand and attract a more targeted audience towards you.
Instagram offers two types of accounts: Business and Creator.
Business account
A business account allows companies to promote their products or services, access Instagram Insights (analytics), run ads, and interact with customers through the platform. It'll be easy to achieve growth in your business and gain high exposure with the right strategies.
Creator account
A creator account is designed for individuals, such as influencers, who use Instagram to showcase their creativity, share their content, and collaborate with brands. Creators have access to Instagram Insights and various tools to manage their presence and grow their following.
Both types of accounts have access to features such as posting photos and videos, using hashtags, and connecting with other users.
Instagram Business and Creator accounts both have their pros and cons:
Instagram Business Account Pros
Access to Instagram Insights
Instagram Insights is a built-in analytics tool for Instagram account owners. It provides data on account performance and engagement, such as several times your profile was viewed. Several times your posts were seen. Unique accounts that saw your posts also the Instagram likes, comments, shares, and saves on your posts. Information on followers gained and lost, and their demographics. Performance of individual posts, including reach and engagement. Access to Insights is available to Instagram business and creator accounts.
Ability to run ads and reach a wider audience
Instagram offers advertising options for businesses and creators to reach a wider audience and promote their products or services. Ad types include displaying a single image and video on users' feeds, stories, or IGTV. Or display multiple images or videos in a single ad, users can swipe to see more. You can display full-screen, immersive ads in users' stories. Also, display products in a shoppable format, users can view and purchase products directly from the ad. Besides that display content in the Explore feed, and reach a wider audience interested in specific topics. Ads can be targeted to specific audience demographics, locations, interests, behaviors, and more. Advertisers can set a budget and bid for ad placement, and track ad performance through Instagram Insights. You can add contact information and call-to-action buttons to your profile and schedule posts in advance.
Instagram Business Account Cons
Limited creative control over the profile layout
Ad costs can be high
Algorithm changes can affect reach and engagement
Strict guidelines for promotions and sponsored content
Instagram Creator Account Pros
Ability to switch to a business account
If you are running a creator account and you want to convert it to a business account to utilize it for your business while not losing the followers and engagement rate of your account. This can be possible anytime you just have to follow a few steps and it can be done from the settings of your profile.
Flexibility in profile design and content creation
You can select the theme of the profile of your choice and decide the niche in which you want to work. You don't have to specifically follow the rules as the platform is flexible and you can come up with unique ideas to leverage more Instagram followers. Also, you can have access to features for managing direct messages and followers and the ability to monetize content through sponsorships, brand deals, and merchandise sales.
Instagram Creator Account Cons
No ability to run ads
Limited reach without paid promotion
Difficulty in standing out among a large pool of creators
Strict guidelines for promotions and sponsored content.
What to Choose Creator or Business Account?
Ultimately, the choice between a Creator or a Business account depends on the type of content being shared and the goals of the account owner. Both account types have their unique features and benefits, and it is important to choose the one that best fits the needs of the account owner. So it never depends on the choice of accounts it is decided by your interest and for what field you want to work. Business Account is best for businesses, brands, and organizations and gives you access to Instagram Insights for tracking performance and engagement. Also, you can run ads and reach a wider audience. While Creator Account is best for individual content creators, such as influencers, artists, musicians, and photographers. Gives you access to Creator Studio, a dashboard for managing and monetizing content, and the option to use Creator Fund, a monetization program for eligible creators.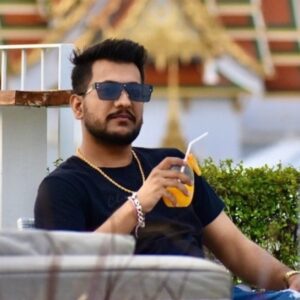 Deepak is the founder of Tech Webers, an expert in website development and SEO. He helped many start-up companies to grow their traffic and sales.