WooCommerce Chatbots: These days the eCommerce industry is flourishing and observing a drastic change in the ways of marketing online. The incredible changes in marketing have brought in an even wider range for e-commerce websites to sustain.
Previously the online marketing efforts were more limited to email marketing only. But today, social media marketing has emerged as the most liked marketing strategy by the majority of consumers.
Messenger marketing is the practice of using mobile chat applications to take your business to certain heights and connect with customers and prospects. Platforms such as Facebook, Telegram, WhatsApp, or WeChat help in reaching the target market.
Since social media is being used to promote online businesses, many platforms have evolved in their features to serve the purpose. For instance, Facebook Messenger.
According to the sources, over 2.79 billion people use Facebook Messenger every month to communicate with their near and dear ones. It's a platform that has gained immense users since the beginning.
So, if you're considering using Facebook Messenger as a marketing tool for your WooCommerce store, you're at the right place to start with.
The below article will help you understand more about leveraging Facebook Messenger as a marketing tool.
Facebook Messenger Marketing
Facebook Messenger Marketing is the app that is used for conversational marketing. Messenger is interactive, conversational and a great app to connect over and so is marketing on messenger.
Messenger marketing is almost similar to email marketing but with a slight difference in both of them. Unlike email marketing, Messenger marketing is a two-way conversation with the help of messenger bots. Due to the usage of chatbots in messenger marketing, it has outnumbered the traditional email marketing strategy.
Messenger marketing provides an easy, convenient, and quick way for businesses to reach out to millions of people in all corners of the world. 
Listed below are some ways to improve the growth of your online store with WooCommerce Chatbots.
Chatbots provide advantageous content delivery and allow brands to send relevant notifications and reminders about upcoming events and offer excellent opportunities.
Without much delay, let's dive straight into the ways.
1. Showcase your products with WooCommerce Chatbots
Using the chatbot builder tool, one can design and develop customizable chatbots for your store. And you can train your bots regarding the information about your available products. Messenger chatbots are quite intelligent to present your products as per the requirements of your site visitors.
The gallery card gives you an attractive and pleasant look to showcase items and you can fill that with minute details concerning the product like name, category, purchase link, etc. This helps your user to navigate their way easily through the multiple pages.
2. Add FAQs to Reduce Support Queries
Searching for a query from the hundreds of queries might turn off your customer. Although manual customer support is available for almost all online stores, it comes with limitations.
But with messenger marketing and WooCommerce chatbot, it is easy to settle all the user queries with just a few clicks.
One can add all FAQs to the messenger chatbot and assure 24/7 availability for the customer. Messenger chatbots usually store data and fetch and respond to information like order status, shipping information, etc.
3. Manage Order Status and Abandoned Cart Recovery
When your user strikes a conversation with your store's chatbot and proceeds to complete the checkout, the Messenger bot sends them an order status message. For instance, it sends about the order confirmation, dispatch and shipping details, payment alerts, etc.
Such exciting ways can lure customers to come back to your store and shop. They can be very intriguing and play a vital role in increasing your customer base.
But when the customer does otherwise, that is leaving mid-way without completely processing the order, the chatbot sends them an automated message after a set of specified hours.
In this message, an end-user is shown the content of their cart along with a 'Checkout Now' dialogue box. And that takes them directly towards the checkout page. And VOILA, the order would be processed in no time.
4. Take Follow-ups/Feedback on LIVE about the WooCommerce Chatbots
In the end, providing the best customer experience is the major criteria for online business owners, taking feedback now and then and follow-ups can help you improve your processes. And aim for something higher to enhance the user experience.
WooCommerce chatbots know it all along. Hence, adding a LIVE chat feature to the messenger bot can help one automate the LIVE chat process and serve the customers in the best way possible.
Using the LIVE chat window also eases the customers to start a conversation, check their order status, or know about more things than raising a ticket with the customer care team.
5. Share Offers with your customers
A WooCommerce chatbot has a rate of 3X higher when compared to emails. Hence, the messenger is the best solution out there to share information with your customers. And with Messenger chatbots, it is all the easier to disperse the customers based on the validity of the offers and loyalty of the customers.
Conclusion:
If you haven't yet tried a Facebook Messenger chatbot for your online store, then now is the right time for you. The underlying fact is that each of your audiences prefers to connect and interact with you and your brand exclusively.
Using this amazing result-generating marketing strategy, you can plan an excellent way to bring your customers back to your store for better sales opportunities.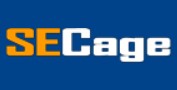 The Search Engine Cage team is on a mission to educate entrepreneurs. We make things easier for the small business owner, by writing articles that help them to understand SEO and Digital Marketing.