The conversion rate of your website refers to how much of your traffic is transformed into paying customers.
All businesses in 2023 should be aware of how important the Internet can be when it comes to generating sales, and it is this process that makes money for your brand.
You not only want to get attention for the content you publish online, but you also want to use your website as a platform for customers across the world to pay for goods and services. This means being able to optimize your online platform so it encourages viewers to become customers and contribute to the revenue of your business.
However, with everything else that you need to do as a business owner, this may seem impossible.
The Importance of Conversion Rate Optimization
Learning how to optimize your website for an increased conversion rate is one of the keys to success in today's digital market.
Whenever customers want to learn more about the goods and services you offer, the first place they will turn to is the internet. This is why you need to have a great website that is full of engaging content to ensure that those interested have a place to go to learn more.
A business website is more than just a simple learning tool, however, as it can also be a sales hub. All of the people visiting your website are interested parties, and this is something you can optimize to make money.
Conversion rate optimization is a way of improving your website and increasing sales opportunities so you can make the most out of your current audience. You want to ensure that all your hard work done online means something for the wider business, and a lot of money can be made online when done well.
How to Improve Conversion Rate
There are many ways that you can work on conversion rate optimization, and this is an ongoing process to ensure lasting success.
As a business owner, you may already struggle to manage everything that you need to do for your business, so adding another task is the last thing on your mind. This is why working with a CRO expert could be the best thing to do, as this will allow you to improve the conversion rate of your website without having to do the work yourself.
Working with an expert not only gives you access to top skills but will also increase the success of this process. Due to their experience and skills within the conversion rate industry, these professionals can help you get quick results from your website.
They will be able to perform the best CRO techniques for your website and audience so you can see the benefits sooner than expected.
Every business can benefit from conversion rate optimization, but this does not mean that the same conversion techniques will work for everyone.
Conclusion
the conversion rate of a website is a critical aspect that businesses in 2023 should prioritize in their digital marketing efforts. Optimizing a website to encourage viewers to become customers and contribute to the revenue of a business is essential to succeed in today's digital market. A great website is not just a learning tool but also a sales hub that can be leveraged to increase sales opportunities.
Conversion rate optimization is an ongoing process that businesses need to embrace to ensure lasting success. Working with a CRO expert can help businesses improve their website's conversion rate and achieve quick results. Therefore, to make the most of their online presence and increase sales, businesses should consider investing in conversion rate optimization and seek the help of an expert in the field.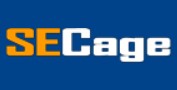 The Search Engine Cage team is on a mission to educate entrepreneurs. We make things easier for the small business owner, by writing articles that help them to understand SEO and Digital Marketing.