Hiring a marketing agency is a smart move for any business looking to save money in the long run. While some may think that hiring an agency is expensive, when you break it down, the investment is well worth it. Agencies have access to the latest tools and techniques to help your business succeed online. With their experience working with various companies, their breadth of knowledge can benefit your business more than if you were to handle marketing entirely on your own. As a busy entrepreneur, outsourcing marketing services can take one thing off your endless to-do list.
Marketing agencies excel at creating a digital marketing strategy that encompasses all your online marketing efforts, such as your website, virtual events, and email marketing. A well-crafted digital marketing strategy can help you reach more people, generate leads, and convert those leads into customers. Agencies can also track results, allowing you to learn about your return on investment (ROI). Ultimately, hiring a marketing agency is a great money-saving tip that increases your chances of success. The agency's team will be able to help you achieve your goals, whether it's increasing website traffic, generating leads, or converting those leads into customers. By outsourcing your marketing services, you can attract new customers while focusing on what you do best: running your business.
How Hiring a Marketing Agency Maximizes Your Business
1.  An Agency Is Cost-Effective
The cost of hiring an agency can be the deciding factor for many businesses. You need to ask yourself, "Am I getting a good return on my investment?" If the answer is yes, then it's worth making the switch.
An agency costs less than hiring an employee or consultant because they charge by the hour, not by the project (like freelancers do). They also have the infrastructure that allows them to scale up quickly when needed without worrying about running out of resources.
2.  You Can Track Your Results 
Tracking your results is essential. You want to know that your marketing activities are working, and a marketing agency can help you track the impact of your efforts. A good agency can show how many leads they're generating compared to other types of advertising (like TV commercials) and what kind of Return on Investment (ROI) they are getting from each campaign.
Agency services include:
Tracking the success of digital campaigns
Measuring the effectiveness of email blasts and newsletters
Analyzing social media traffic
3. Access to the Latest Technology
By hiring a marketing agency, you gain access to the latest marketing technologies and tools. You don't have to pay for expensive software or subscriptions and can instead focus on your business's core competencies.
The same goes for research and trends. Suppose you are working with a team of experts who specialize in digital marketing. In that case, they can provide insights from their experience rather than having to dedicate time. The learning curve will be much shorter. By freeing up time and resources, you can focus on the business while the agency focuses on the strategy.
4. Benefits of Marketing Agencies
When you hire a marketing agency, you are delegating your marketing to experts. Your agency will have the expertise to grow your business and help it reach its full potential. This frees up time for other aspects of your business that need attention.
Agencies provide experts with an expert level of knowledge in specific areas of the marketing strategy. You will benefit from their experience with different companies and their specialization in key areas of marketing strategy. You can fill in the gaps in expertise on your team.
You will also benefit from having access to new ideas and fresh perspectives on existing ones. This way, even if something isn't working for one reason or another, they can easily identify what needs changing so that things keep moving forward.
5. Saves You Time
If you are like most small business owners, your time is precious. You don't have time to find the right agency, manage them or do all the marketing activities yourself.
This is why hiring an agency can be so beneficial. They can focus on bringing in the leads with specific strategies in areas, such as social media management or search engine optimization (SEO), so your business gets more traffic through Google searches. While you focus on how to convert those leads into customers.
On the off chance that you're as yet uncertain about recruiting a showcasing organization, consider the expense reserve funds that can be accomplished. As a rule, offices can offer more benefits for your cash than if you somehow managed to attempt to do everything yourself. Not exclusively will you set aside cash, yet you'll likewise have an additional opportunity to zero in on maintaining your business. Re-appropriating your showcasing endeavors to a promoting organization is an incredible cash-saving tip and increments your odds of coming out on top.
Final Thoughts
In the end, hiring a marketing agency can be a great way to save time and money. But before hiring an agency, ensure they have experience working with businesses like yours. If they don't have experience in your industry or niche, it could be more expensive than hiring someone who does.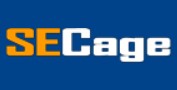 The Search Engine Cage team is on a mission to educate entrepreneurs. We make things easier for the small business owner, by writing articles that help them to understand SEO and Digital Marketing.