If you're like most busy Amazon business owners, you want to focus on running your business and ensuring its success. After all, there is no room for laying back on a platform that has an 89% trust rating among its users. And there's also stiff competition from other eager entrepreneurs such as yourself. You can only succeed here if you have the best service possible.
But Amazon store management means multitasking to handle many responsibilities- a feat that even seasoned professionals struggle with. The question then becomes, "How can you save time to focus on what matters?"
Outsourcing management services to a capable agency/professional is the solution. It helps you to easily focus on what's more important for your business i.e. selling products and relieving yourself of the remaining duties.
By delegating certain processes, such as shipping and inventory management, you can improve your business efficiency and manage your resources more effectively. Read on to learn how Amazon store management services can speed up the process and generate the revenue figures that you're aiming for when dreaming about your successful eStore.
Why You Need Outsourced Amazon Store Management Services
Here are some of the tasks that comprise an Amazon store's management process that an external agency can help with.
Frequent Product Listing Updates
Customer tastes change frequently and it ultimately falls on you to keep up with those changes by updating your product listings to match. Otherwise, you risk getting alienated by the market. The list of actions to be taken here includes market research, the creation of fresh product descriptions, refreshing images, correct categorization, rewriting product details, and adding the appropriate keywords.
You should also conduct regular audits on the performance of products to check which of the ones listed are due for replacement/restocking based on their performance. This should happen routinely, but you should also be ready for sudden changes, like when a movie's success spurs strong demand for its merchandise.
Order Tracking and Management
As a seller, you also have to manage orders (track, monitor, and revert to all orders), returns and refunds, and consumer queries (about products, sales, discounts, and returns). Dealing with Amazon seller complaints, sending the wrong parcel to the wrong person, delays in the packages reaching their destination, sending the wrong order, and other such woes can bring down your brand value considerably among your customers.
Choosing the right shipping partner is another vital aspect of Amazon store management, as it plays into how well your store runs. If you're going with Amazon's shipping service, then you should have good coordination and communication with the third-party shipping company regarding all tasks of order tracking and management.
Inventory Management
Alongside your responsibilities of order tracking and management lie your inventory management ones. You have to look into every item that enters and leaves your warehouses, wherever they may be located. It also entails vendor and supplier management if you aren't producing those products yourself.
Every one of them must be labeled and tracked within the confines of their premises, and matched with respective orders for successful sales. As if that wasn't enough, you should also manage the equipment and personnel that work in those warehouses, tallying that information to other departments like HR and Maintenance.
You should even ensure there's no cover or under-stocking of items, especially during offer events and holiday seasons. A professional management service provider can stock your store correctly no matter the occasion.
Marketing
There is no success on Amazon without adequate and appealing marketing of your products. You should use the facilities available, such as Sponsored Ads, Display Ads, and others to make your brand and products more visible to as many potential customers as possible. Taking advantage of those is no small feat, requiring astute knowledge and skills, along with patience and experience. The PPC bidding process for keywords and ad slots is an example.
Furthermore, you should be spot on with your SEO game, tailoring content for both Amazon's A9 algorithm and Google's algorithm for good ranking in both places. Your external ad efforts like SEM and SMM should also align with your on-site ones on Amazon. Promotions offers, and discounts are other aspects of marketing that need separate attention.
There's pricing, ad performance tracking, ad content management, and other important components of these to take care of, which can be overwhelming without sufficient Amazon store management assistance. 
Pricing Strategy
Did you know that a study found that, on average, prices on Amazon are lower by 13% compared to other retailers across categories? This is the reason for its success, and your pricing strategy should enable you to have such costs. And it shouldn't affect your bottom line while cutting across your competition.
Developing such a pricing strategy can involve assessing every aspect of your business constantly since everything affects the price of your product. This includes external factors like market changes and vendor/supplier-related factors. Such large quantities of data gathering and analysis are best performed by competent professionals that can focus on the tasks, such as the ones present in an external management services provider for Amazon eStores.
There are many other aspects of Amazon store management that an external service provider can help with, such as supplying Virtual Assistants who can manage your personal tasks related to the business, store finance management, personnel management, compliance audit, and resolution, product selection strategy, PR, competitor research, market research, data management, etc.
These may form a part of their core service offering or may be additional services on offer that you can opt for to enhance your outsourcing experience.
More Reasons To Consider an Amazon Store Management Service Provider
As it can be observed- establishing, running, and growing an Amazon business is challenging. Hence, outsourcing its management to an Amazon store management services agency can offer you a lot of additional benefits besides relieving you of non-core responsibilities.
1. Time and Cost Savings
You can reduce the time you spend on managing day-to-day operations when you hire an Amazon store management service provider. The overall cost spent on them is also usually lower than that spent on hiring an in-house team for store management support.
2. Marketplace Guideline Adherence and Compliance
An Amazon store management company is great when you need help setting up paperwork and maximizing your profits. It provides guidance with providing the correct tax information, making sure your business remains compliant, marketing your store on Amazon, and more.
3. Brand Reputation Management
When it comes to ensuring the market proliferation of your brand, staying on the right side of public opinion is important. However, keeping everything going well with everyone isn't easy. That's where professional Amazon store management comes in. They will help you devise a cohesive branding and marketing strategy that gives and maintains your eCommerce store's brand value in the market, including when things go awry.
4. Listing Optimization Support
Amazon store management services are always working to increase profits for customers. For example, they'll constantly upgrade your product listing and optimize it with keywords, which will help you rank higher on Amazon's search engine and improve visibility so buyers convert more regularly.
A competitor keyword analysis is also done to ensure you're using the right keywords that will produce the most profit for your business.
5. Operational Guidance
Unsure of how to further optimize your store's operations to extract more value and stop leaks of valuable resources? Just ask your hired Amazon store management services provider for guidance. Their experts can take a look at how you're running your store and make amends that can boost productivity and efficiency.
Take away
On Amazon, balancing everything is critical to success, and it's a balancing act that can catch you off guard in the least expected way. But you can get the support you need for this tightrope walk by opting for dedicated Amazon store management services via outsourcing. You can offload many peripheral responsibilities to professionals who know how to accomplish them well while gaining the bandwidth you need to focus on your core functions and make rewarding business decisions. It's a win-win for you on many fronts of store management, particularly brand and customer management.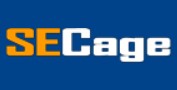 The Search Engine Cage team is on a mission to educate entrepreneurs. We make things easier for the small business owner, by writing articles that help them to understand SEO and Digital Marketing.