Spending more time playing games requires a monitor for having an amazing experience. Whether you're new to the world of gaming or you're playing at an expert level, the right display unit is your game's soul. Without the right one, your gaming experience on the PC will be lackluster.
The point is what features are most valuable for the right monitors?
Are 4K, 1440p, 1080p resolution, or 144hz units good?
Should you just go for plain HD resolution?
Do refresh rates and response times matter?
There are a whole lot of questions and confusion?
Knowing the important features of gaming monitors will clear up your confusion.
Let's explore them.
Screen Size and Resolution
Screen size determines your resolution.
A 24″ Full HD display does great if you're looking for something smaller.
27″, 2560 x 1440 (also known as 1440p or QHD) is ideal for mid-range.
4K resolution with a 32-inch display size remains at the top end.
Of course, you can also choose 4K 27″ displays and QHD 32″. But keep it simple.
A 27″ 1440p and a 144hz gaming monitor could be just what you need. They are high-quality display units to make sure a higher gaming experience. Also, a breathtaking video display with excessive refresh rates, and resolutions will go well.
Refresh Rate and Response Time
Refresh rate: Check out the refresh rate, measured in hertz (Hz). This indicates how many times your system refreshes the screen each second. Higher the number, the better. 60 Hz is the bare minimum, but a 144 Hz monitor for gaming gives a boost to performance.
Response time: Generally, measured in milliseconds (ms) from one shade of gray to another (GtG), response time refers to how long it takes each pixel to change from one setting to the next. For gaming monitors, 5 ms is the highest response time, but getting down to 2 ms, or even 1 ms, is preferred.
Keep these three things in mind for response time:
Response times at 5 ms or faster is ideal.
1 ms is a now-common option.
Fast response times reduce motion blur and ghosting.
High Dynamic Range (HDR)
More resolution isn't always good for better quality. And HDR makes a bigger difference to your image quality than more resolution.
The feature like more vivid color and extra pop available in HDR imagery allows a huge jump compared to other display systems
When purchasing your display unit, go for the DisplayHDR standard with alternative maximum brightness. DisplayHDR 400 or higher is an ideal purchase and will give your images a more vibrant feel.
However, it is important to ensure your OS, graphics card, and computer display supports HDR to get it working. Keep this in mind when shopping.
Panel Type
There are a few different types of display technologies. The most used are IPS, TN, and VA.
IPS: In-plane switching (IPS) is superior with better viewing angles, slightly faster response time, and color accuracy. It is great for HD game playing and for anybody designing or editing games.
TN: Twisted nematic (TN) is ideal for those looking for something a little more budget-friendly. While not as good as IPS panels in terms of color accuracy, TN panels give a super-fast response time. Choose it for fast-paced, multiplayer games.
VA: Vertical alignment (VA) offers a better contrast ratio and deeper black levels than IPS panels. It comes in the middle of TN and IPS when it comes to viewing angles and color accuracy.
Color Gamut
A color gamut is referred to a typical range of colors that are recognizable by the human eye. The range of colors produced by a computer display varies depending on the brand. Gamut colors help make their visible differences clearer.
Monitors are generally rated by the color percentage possible from a color gamut. It means the unit rates at 100% NTSC (it's a range of color represented to the human eye) display all of the colors within that particular color gamut.
Similarly, a system rated at 50% NTSC can only represent half the colors.
Therefore, while shopping for a gaming display unit, ensure that it has a high color gamut percentage. This machine will create accurate colors, giving you the highest definition of graphics possible
Conclusion
Since many new games with breathtaking visuals are being launched, having the right monitor is important for getting maximum from your games. Always prefer a high-quality gaming display machine with excessive refresh rates, excessive resolution, and HDR capabilities. And a high-quality 144hz gaming monitor will let you enjoy a higher and more exciting experience.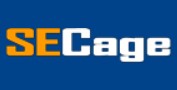 The Search Engine Cage team is on a mission to educate entrepreneurs. We make things easier for the small business owner, by writing articles that help them to understand SEO and Digital Marketing.