Looking for up-to-date information on DropFunnels pricing and plans? Want to know what the differences are between the Drop Funnels plans so you can make the best decision?
DropFunnels is one of the most popular tools for WordPress users in creating sales funnels, high-converting landing pages, and fast-ranking content. But what exactly are the various DropFunnels pricing plans, and which is best for you?
DropFunnels, on the other hand, is the new kid on the block and takes a position in the middle.
Here's an overview of what you'll learn in this DropFunnels review.
What Is DropFunnels?
DropFunnels establishes itself in the digital world as a one-stop shop for all of your digital marketing needs. You can build your brand by creating an authority blog and unlimited sales funnels within the platform.
What are they exactly?
Highly optimized pages for the fastest possible site speed
An integrated blog for publishing content and leveraging content marketing
Provides an SEO-focused framework for generating free organic traffic.
Everything is limitless (funnels, memberships, courses, etc.)
All the tools you need are available under one roof (well, almost).
While these features aren't groundbreaking when viewed individually, the list as a whole certainly deserves some attention — assuming it delivers on all counts, of course.
Who Is DropFunnels For?
DropFunnels is ideal for anyone starting an online business and looking for a solution that combines an SEO-powered blog and a sales funnel builder.
Do you want to rank your funnels alongside your blog on Google? Any other funnel builder makes it nearly impossible to rank funnels in search engines.
DropFunnels, unlike any currently available platform, allows you to optimize your sales funnels to rank in Google. If you do it correctly, you have the potential to rank that landing page for your lead magnet at the top of Google. The good news is that DropFunnels makes it super simple with a dedicated SEO tab.
Which Is More Important for Your Business: DropFunnels Websites or Sales Funnels?
Most online business owners need to focus more on their Denver Web Design landing pages or sales funnels.
The truth is that while a website can help you build authority in your niche, it will not help you optimize your conversion processes. On the other hand, sales funnels allow you to generate revenue through ads and other methods, but they will only help you grow your business if you establish your authority first.
To build and grow a sustainable business, you need a balance of a good website and high-converting sales funnels, which is where DropFunnels comes in.
Unlike other funnel builders, DropFunnels offers the ultimate online marketing system, managing all elements of your industry from a single DropFunnels account. DropFunnels lets you set up your website and sales funnels in minutes and earn money and build your no deposit savings account.
Why Do You Need DropFunnel?
DropFunnel helps you create your official business website, promote it, and increase sales. It has an efficient WordPress infrastructure and provides whatever is best for your business.
DropFunnel makes it easy to start an online business. A website brand creates an impression of your products and services in the minds of visitors. If the website is appealing enough, with interesting features, visitors will spend more time exploring the products and may even buy them.
DropFunnels Features:
In this section of the DropFunnels review, I'll go over all of the features that DropFunnels offers for your digital business. The best part is that you can try all these DropFunnels features for free! Here's the link again so you can sign up for DropFunnels' 14-day free trial and try out all of its features.
Let's go over the features one by one.
Unlimited Sales Funnels and Pages:

Many sales funnel builders limit you and prevent you from creating more sales funnels. You can build as many sales funnels as you want with DropFunnels!
1. DropFunnels Dashboard:
The DropFunnels dashboard provides quick access to all of the tools you need. You can set up your Website Design Denver, create a new blog post, upload media, customize your site, and much more with the click of a button. As a digital marketer, you will find the dashboard extremely user-friendly. From your dashboard, you can view all of your sales funnels, new and existing leads, sales, link tracker, and support.
2. SEO Ranking Sales Funnels:
One of the most useful features of DropFunnels is the ability to begin ranking your sales funnels quickly.
That means you can start receiving free organic traffic to your highly conversion-optimized landing pages. Previously, using a sales funnel builder made it nearly impossible to rank a funnel. With DropFunnels, you have many SEO settings to experiment with and master to get everything ranking and make the most of everything you build online.
3. Link Tracker:
DropFunnels' built-in Link Tracker allows you to track any link and view stats from within the dashboard. The Link Tracker displays which links have been clicked, how many times they have been clicked, and on which pages visitors have clicked. That will help you determine which links are performing well and which are not.
4. SEO Blog Posts:
DropFunnels is designed to integrate with your WordPress website so that you can create an unlimited number of SEO-optimized blog posts. DropFunnels' blogging interface is very similar to the backend of a WordPress website. That means you have sections to create your blog content, a featured image for each blog post, and categories and tags for each blog post. DropFunnels also allows you to save draught blog posts, preview them, and publish them on your site. You can also edit your blog title and meta description and preview your Google Snippets on the platform.
5. Membership Sites and Courses:
Drop Funnels provides course and membership site capabilities. If you can create online courses, you can use this platform to sell them to your visitors. You can also create a membership site to give people monthly access to your exclusive content, pdf downloads, training videos, and more.
A membership site is a way to generate recurring income for your company while increasing trust and authority among your ideal customers.
6. Authority Blog & Conversion Optimized Sales Funnels Combined:
Combining an authority blog and sales funnels is the key feature that holds everything together. Both have a place online and are required if you want to build a recognized and trustworthy brand.
Pros of DropFunnels:
Unlimited sales funnels, pages, memberships, and courses
SEO optimization so that your sales funnels appear on search engines
Free built-in link tracker
Tools to help you create an authoritative blog
A funnel builder to assist you in creating conversion-focused sales funnels.
Fastest funnel builder with fast loading speeds
Payment integrations with PayPal and Stripe Unlimited users
Trial period
Plans with reasonable prices
Integrates with leading autoresponders
DropFunnels Cons:
Only one domain
A steep learning curve
The backend could be more user-friendly.
Templates are limited in number.
DropFunnels Pricing:
You will begin with a free DropFunnels trial to test everything and see if you like it. Following that, there are three DropFunnels pricing plans to choose from:
Starter Plan for $98 per month
Partner Program for $298 per month
Get a Quote for the Done-for-You Partner Program
These are very reasonable drop funnels cost, considering you get a sales funnel builder, blog, link tracker, and more. The higher-tier plan is well worth considering if you have a more established brand.
Conclusion:
The ability to create a blog and quickly create sales funnels in the same all-in-one platform is what distinguishes DropFunnels. It's the best funnel builder because it's lightning fast and has far more customization features built-in than other platforms.
Not to mention, who doesn't want to rank their landing pages?
Go ahead and visit DropFunnels and start your free trial below to give it a shot!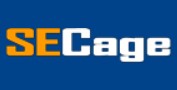 The Search Engine Cage team is on a mission to educate entrepreneurs. We make things easier for the small business owner, by writing articles that help them to understand SEO and Digital Marketing.