Today, it's all about communication. It plays a major role in the relations between businesses and customers and is often a decisive factor in matters of loyalty and retention. 83% of customers feel greater loyalty to companies who are ready to respond to their inquiries and complaints.
Business-to-customer communication has grown to such a scale that it can no longer go without management. Multiple channels, tools, and related media need certain control and governance, otherwise, communication might turn into chaos. This is what customer communication management is about.
Customer communication management (CCM) vs customer relationship management (CRM)
While closely integrated, CRM and CCM represent different approaches to business-to-customer interactions.
CRM stands mainly for data collection and analysis that can then be used in many customer-facing departments – sales, marketing, and support. On a much broader scale, customer relationship management includes all the connections that a company has with its customers, both current and prospective. The central focus of CRM is to improve customer retention and loyalty by finding ways to create better customer experiences.
Customer communication management, on the other hand, is a somewhat narrower concept that concerns all communications that occur between a business and its customers. CCM includes the creation, management, and delivery of all messages to customers over all channels that the company is using.
A CCM system incorporates all tools and technologies via which customer communication is performed to ensure that all messages are sent at the proper time through the proper channel. CCM's goal is improved customer experience achieved by targeted, personalized communication that can also be a part of the company's lead generation strategy.
Why does your business need a CCM tool?
You can try to handle your customer communications manually but, frankly, that's not a good idea. With the diversity of channels and touchpoints, it may be easy to lose cohesion and consistency, which may be destructive to the company's image and customer experience.
For all that, a special customer communication platform can bring order and control to the multi-faceted communication network you build with your customers. Once you gather all your communications under a single umbrella, you may enjoy quite a number of benefits:
Better personalization opportunities. An effective CCM tool allows you to send highly personalized messages via the channels that your customers prefer. Personalization can contribute to the improvement of engagement and reduction of customer churn.
Higher content consistency. When communications are managed from a single control center, they have the same style, branding, language, and tone. As a result, any message delivered to customers represents the company's unique identity, regardless of the channel.
Increased efficiency. Common management of all communications, on the one hand, reduces the time needed to prepare and dispatch customer messages, and, on the other hand, prevents the formation of silos in the company.
Risk mitigation. Today, any form of customer communication is subject to lots of rules and regulations aimed at protecting users' privacy and personal information. A CCM tool can help to ensure that all legal and industry requirements are complied with.
How to choose the best CCM software?
The market is full of CCM tools, and it may be sometimes not easy to choose the right one. This is what you should pay attention to:
Omni-channel support. One of the strategies of customer communication is to meet them where they are. In other words, try to maintain multiple channels with a focus on those your customers might prefer – email, phone, live chat, chatbot, or self-service resources. Even if you do not use some of the channels right now, plan for future enhancements and choose the tool that is scalable enough.
Analytical capabilities. A good CCM tool not only enables communication but also provides comprehensive analytics on it. You can use the data you obtain to further improvements of your communication practices as well as the overall marketing strategy.
Integration options. The CCM software you choose should be able to integrate with other tools and platforms that you use in your flows – a CRM tool, a customer service platform, a content creation system, and others.
Easy learning curve. Customer communication agents not always are technology-savvy. Their skills may very well lie in a different area. The CCM tool should be user-friendly enough to ensure that any user can get onboarded and start working independently as quickly as possible.
Top 8 CCM solutions
Based on the criteria we outlined above, here's our shortlist of the top customer communication management software on the market.
Quadient Inspire is among the market leaders in the CCM sector. Its products can fit businesses of any size and specialization, as the range includes both flexible cloud-based solutions and enterprise platforms. The tool supports multiple communication channels to ensure the widest outreach.
Quadient Inspire provides a control center for outgoing communication, content management and creation, and data analytics. It allows building customer-centric communication strategies with a high degree of personalization. The platform offers wide user journey mapping opportunities providing even deeper insights into customer behavior and buying decisions.
HelpCrunch is a perfect customer communication management tool as it provides businesses with robust live chat software, chatbot functionality, and an email marketing feature. For those who prefer talking to users on social media, the platform offers integration with Facebook, WhatsApp, and Instagram.
But the main power of HelpCrunch is its shared inbox. In short, it's a shared folder for all incoming messages from customers across every platform including live chat, chatbot, email, and social media. From there, agents can see the list of user queries and respond to any. It's easy to change the status of the conversation, add a tag, leverage saved responses, or share knowledge base articles for quicker support.
Businesses can manage chats and provide personalized customer service thanks to user information displayed on the right side of the screen every time you chat with a client. See their contact information, user path, and other details that can help you increase customer experience.
Front offers superb opportunities for collaboration and transparency in customer communication. It improves both customer and employee experience with advanced automation options that make communications more streamlined and allow faster issue resolution.
However, a high degree of automation does not come at a sacrifice of personalization and human interactions. Front helps to maintain communications that boost customer success with your product, gain trust, and improve the overall customer experience.
If you choose Front as your CCM platform, you will enjoy how well it is suited for team collaboration. It supports team inboxes for incoming messages from various channels as well as automated workflows for task distribution. Front can integrate with Jira and other applications creating a seamless working environment.
Zendesk combines the features of a CRM and CCM offering a comprehensive customer relations and communications platform. It provides a fully omnichannel experience supporting every possible means of communication between businesses and customers.
Zendesk is well-known for its integrability with other apps. In addition to its own CRM platform, Zendesk CCM can work together with a number of other solutions, such as Slack and Jira. To enable ultimate integration opportunities, Zendesk maintains a marketplace where you can choose apps that can be used with the platform.
However, the full power of Zendesk unfolds only when it is installed and configured by professional developers. In other words, to make the most of this tool, you need to budget developer services.
Podium is a tool that is mainly about communication. However, in that area, it offers quite a variety of features and options. Focused on local businesses, the tool allows gathering reviews, collecting payments, and managing various communication channels – email, phone calls, messengers, or live chat. Podium offers a shared inbox for teams to get all incoming messages in one place.
However, the main advantage of Podium is its review management feature. It supports not only centralized collection and analysis of reviews from social networks and platforms but also sending responses to them. The process is done in a collaborative manner with the entire team always updated on the current status of each review or inquiry processing.
In addition, Podium can help businesses run SMS marketing campaigns and gather leads by adding a live chat to the website.
Messagepoint is designed to help you manage content and conduct omnichannel communication from a single center. The tool includes authoring features allowing you to produce rich content in the most efficient way. Messagepoint supports the reuse and sharing of content thus ensuring consistency, dynamic editing, and regulatory and brand compliance.
In the context of customer communication, Messagepoint offers wide personalization options that you can use to create targeted and engaging messages. With Messagepoint, you can maintain a multi-channel network of email, SMS, instant messaging, chatbots, and phones, with the same quality content delivered to customers, regardless of the channel.
With OpenText Exstream, you are getting a scalable CCM tool to manage all your customer communications. In addition, the tool offers detailed analytics of customer interactions and content authoring options that can save you the time and resources necessary for the creation of personalized messages.
Of course, such expected features as omnichannel communication support and integrations with the majority of collaboration and CRM applications, are also present. Besides, OpenText offers its own CRM system, OpenText Experience Platform, where you can manage all customer relationships, such as the creation and storage of profiles, building of user journeys, maintenance and management of digital assets, and control of communication across all channels.
Elixir positions customer communications as a competitive advantage. The tool handles all the requirements of communication, such as lower costs, faster delivery, improved customer experience, and regulatory compliance. These goals are achieved through effective content creation and reuse with templates, consistency of communication by sharing and synchronizing content between departments, and no necessity to maintain own infrastructure.
Elixir provides a complete communications platform where all the applicable regulations are complied with. Its main focus is on templated documentation providing, on the one hand, consistency of style and vision and, on the other hand, easiness of updating through embedding new data into the predesigned structures.
Offered as a SaaS model, Elixir gives users the flexibility to choose the pricing tier and select only the resources they need.
Make the most of your customer communication
Communication is the lifeblood of any business. It is of utmost importance to ensure that all your customer communications are consistent, transparent, and engaging. The tools that we suggest in this post can help you bring your customer comms to the next level. Pick one, adjust it to your needs – and off you go!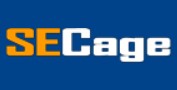 The Search Engine Cage team is on a mission to educate entrepreneurs. We make things easier for the small business owner, by writing articles that help them to understand SEO and Digital Marketing.