This guide will show you the best Unlinked codes that work on the Firestick Lite, Fire TV Cube, Android TV, Fire TV, Firestick TV 4K, Android TV Box, and other Android devices.
Unlinked codes are the alternative to shutdown Filelinked codes, where users can explore streaming content by entering a specific code. For that, it contains a different APK library for download. After downloading the APK, just enter the unlinked code, choose your desired app, and enjoy streaming.
In addition, all the apps available here are a collection of live TV apps, streaming apps, and utility apps. Following are the best Unlinked codes with APK store libraries, app collections, and categories.
67664537
67664537 is the great unlinked code for streaming on-demand content, which is well known with the library name Stream It All. It provides more than 250 apps for streaming that is enlisted in 14 categories.
Some of the best categories are Adult Streaming Apps, App Stores, Anime and Comics, Uncategorized, IPTV Players, Everything Kodi, Best VPNs, Web Browsers, Official Amazon Apps, etc. In addition, the available apps inside the library are Nova TV, Viva TV, Stremio, Media Lounge, FilmpApp AF, Mx Player Pro, Aptoide TV, Cinema HD, etc.
12341234
 2341234 is one of the well-known Unlinked codes where you can find 890+ streaming apps that are easily downloaded using the best Kodi Builds on Firestick. These apps are available in 19 different categories, like Anime, Browsers, Live Sports, Live TV, Movies and TV Shows, Kodi Forks, Music, Kids, Tools and Utilities, and Media Players.
 Moreover, some of the inbuilt apps in the code are Spotify, Syncler, FilmPlus, APKTime, Cinema HD, Kodi, MX Player, Bee TV, Strix TV, Lepto Sports, Stremio, and Brave Browser.
EB2E4A4C
EB2E4A4C is another best Unlinked code for streaming that is available on the Seenys APK Store library. This library stores more than 70 streaming apps belonging to seven different sections. These are Live TV, movies and TV Shows, Music, YouTube, VPNs, Browsers, and Tools.
Furthermore, the most popular apps in the library are Bee TV, Aptoide TV, Mouse Toggle, Film Plus, UK Turks, CyberFlix, Cinema HD, Fast Task Killer, Ola TV, Chrome, Smart YouTube, and Media Lounge. However, most of the apps support ads, while Ola TV, Media Lounge, and Bee TV provide ad-free streaming.
Superapps
Superapps is an all-in-one code for the Unlinked APK store known as Mega App Pack. This store allows the streaming of 54 different Firestick apps available in various categories. It includes live sports, Movies and TV shows, live TV, cartoons and anime, and utilities.
In addition, the in-built apps of the store are Cinema HD, Cartoon HD, Lepto Sports, the UK Turks app, Bee TV, Movie HD, and Nova TV. It is important to
mention that the app requires pin 911911 to access the content.
7cd6a4f1
7cd6a4f1 is also an Unlinked code like Superapps, which uses pin 911911. It contains around 29 streaming apps that fall into seven top categories. These categories are Live TV Apps, FireStick Tools, Ad-Free Movie Apps, Movie and TV Show Apps, Ad-Free Live TV, and Kodi.
Besides that, the popular apps available for download are Tea TV, Redbox TV, Cinema HD, Live Net TV, FireStick Task Killer, Mx Player, Film Plus, and Swift Streamz. Most of these apps provide content without displaying ads.
44444444
444444444 is the next Unlinked code in the list of best Unlinked codes that you can find on the Stream & Tech Now store. It allows you to download more than 599 apps, grouped into 19 categories. Some of its best categories are TV shows, movies, sports, kids apps, live TV, tools, and media players.
Additionally, the apps you can download through the store are Nova TV, AstonCine, Cinema HD, APK Updater, FilmPlus, Tea Sports Live, Cyberflix, etc. Many of the apps listed here also provide an ad-free experience to users.
90D311FE
The Unlinked code 90D311FE enables users to stream the content using the Oztech3000 app library. It provides a collection of more than 45 apps, including categories like movies, anime, and TV shows.
The best part of the library is that it provides all types of movies, from old to the latest genres. Some popular apps in the library are Bee TV, Viva TV, Fast Task Killer, Anime World, Film Plus, Nova TV, APKTime, Live Net TV, Wolf Launcher, and, ZiniTevi. Here, various popular apps contain an ad-free version.
710AB04D
710AB04D codes are the best Unlinked codes that are specifically designed for
Android Devices & Unlinked Stores. It holds around 150 apps that are easily downloaded on the Firestick and Android platforms. This app covered most of the categories like TV series, anime, live TV, movies IPTV, media players, web browsers, utilities, etc.
Some of the most popular apps in the store are Film Plus, Cyberflix, Media Lounge, Cinema HD, Bee TV, UK Turks, Crunchyroll, Swift Streamz, etc. The noted point of the code is that it also offers a wide collection of 90's movies.
33627466
33627466 is also the best Unlinked code for the Stream Doctor store, which offers you 70+ apps in different categories. These categories are grouped into four sections, including movies and TV shows, adult streaming content, Firestick apps, and VPN.
In addition, the widely used apps of the Stream Doctor store are Media Lounge, Sofa TV, Stremio, Mouse Toggle, Viva TV, Cuco TV, etc. One of the benefits is that many apps allow you to stream content without ads.
D9BCD4D8
D9BCD4D8 is the best Unlinked code for sports lovers that is available on the
Oztech3000 store. Here, you can look for 35+ apps divided into two sections that stream live TV channels and live sports events.
These apps are Football Plus, Live Net TV, Lepto Sports, HDTV, FOX Now, Pluto TV, UK Turks, Media Lounge, and NFL Live Streaming. The main point about apps is that some of them are free to use.
DF9C7131
DF9C7131 is the good Unlinked code of the Tools and Media Player library. It offers you 50+ apps enlisted into various categories, like Media Players, Uncategorized, IPTV Players, VPNs, and Browsers.
In addition, the apps available for download in the Tool & Media Player library are Aptoide, Ad Guard, Kodi, Downloader, and APK Pure. Besides that, the store provides all sideloaded apps that don't require a pin.
0B96CC65
The Unlinked code 0B96CC65 is available on the Syncler Swampdogs Unofficial Unlinked Store. Inside the store, you can download only four apps, including J3 Marvel Player, MX Player Pro, and Syncler Provision. In addition, the available categories of the apps are Movies, Media players, and TV Shows.
96960000
This code is the last in the list of the best Unlinked codes that belong to the Top Android Apks store. Using it, you can stream around 299 apps divided into 16 categories. The popular categories of the store are browser, music, anime, sports, Ad-free, mobile, live tv, media players, official, movies, VPN, tools, etc.
Additionally, the in-built apps of the APK store are Ludio Player, HD Streamz, HDTV, Cinema HD, Ad-guard, Bee TV, MV-Cast Player, MX Player Pro, etc.
Final Words
Overall, we have listed various best Unlinked codes with inbuilt apps and categories in the guide. So, use these codes using the APK library and share your streaming experience. Besides that, if you find any difficulty streaming content through the store, feel free to ask your doubts in the comment box.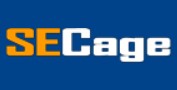 The Search Engine Cage team is on a mission to educate entrepreneurs. We make things easier for the small business owner, by writing articles that help them to understand SEO and Digital Marketing.